WHY PEOPLE DON'T TAKE HIVE SERIOUSLY?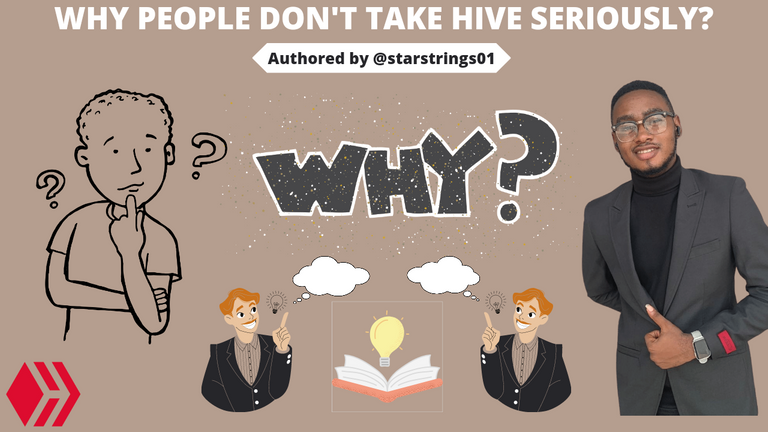 I must say, with how free it is to register and earn from Hive, people still take it for granted and don't see it as something that worth their efforts. I have brought in over 150 people on Hive, and I have come to notice that over half of them do not take Hive seriously, which is why I change my methods of onboarding overtime, and even more strict at it.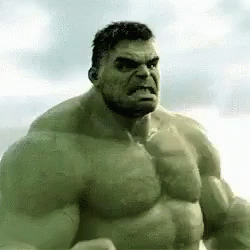 Powered by Tenor
I get really pissed when someone who I bring to Hive after spending time mentoring, spilling out rules, and given so much guidance, later comes back telling me they lost their keys or having issues with Hive Watchers. I get really annoyed knowing the fact that I give so much of my personal time to them, even more than the time I give to myself which make me lack the vibes regarding content creation; I get burned out when I come to my create post section trying to make something but my brains just seems to want me to lie down and rest off.
Powered by Tenor
So due to the way I feel I chose to create this post why people do not take Hive seriously. I know these reasons varies to different people and situations but here and my personal thoughts on this matter. You can share your thoughts too as well.
1. Registration on Hive is free
Yeah that's the first reason why people would not take Hive seriously because they came in here for free. It might sound weird to you but truth is if you paid for something, you would want to stay still you get what you paid for back. So people would think, if I leave then I have nothing to lose and they end up rendering the account useless.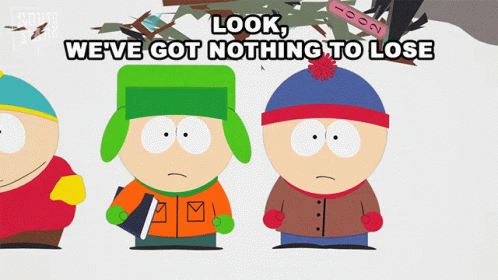 Powered by Tenor
Why this is also true is, some months ago, I met up with random people in my school and preached to them the world of Hive. Many people didn't take it seriously, in fact of all the people I met with, it was only one person who decided to join Hive and that was like months after I told him about Hive.
Now let me guess your question, Why did he take so long before he could join Hive?
Powered by Tenor
I thought about this question too, and I asked him; What was the reason why he didn't join Hive the first time I told him about it?... He said because the registration is free, and nothing else is needed was what put him off. He only chose to give it a try when he later thought he had nothing to lose if he tried.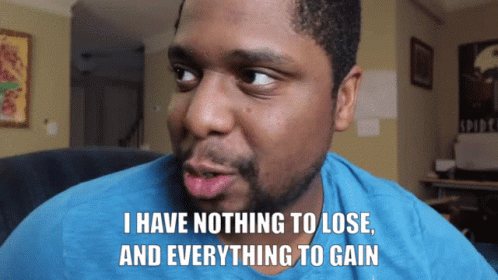 Powered by Tenor
Now let me guess your next question, is he still active on Hive? No he isn't active on Hive, and the reason is the next on the list below!
Powered by Tenor
2. Not Ready to Put In the Effort
I took a look at his profile and I noticed that he was not ready to put in the effort into engaging, building relationships and gaining visibility. As I mentioned in details and explained in one of my previous post, the advantage of putting in to this effort, then you should imagine how much emphasis I would have made this to someone who I personally brought into Hive.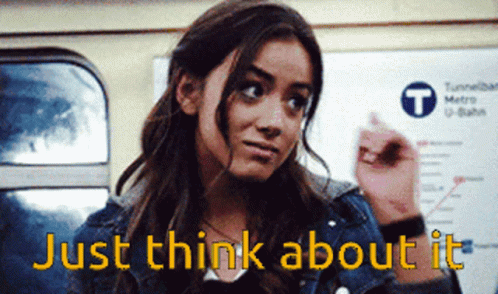 Powered by Tenor
I have thought of this so hard, why are people not ready to put in the effort even when it is clear that this is what they need to do for an easier Hive experience and I came to the conclusion that this.
3. Hive is a get rich quick Scheme
The thoughts of having Hive alone as a get rich quick scheme is enough to make you unserious and really discouraged on Hive. That thought would give someone the notion that effort are not needed to get the rewards, and may just drop a post and then poof; disappears then magic rewards drops from heaven on the posts.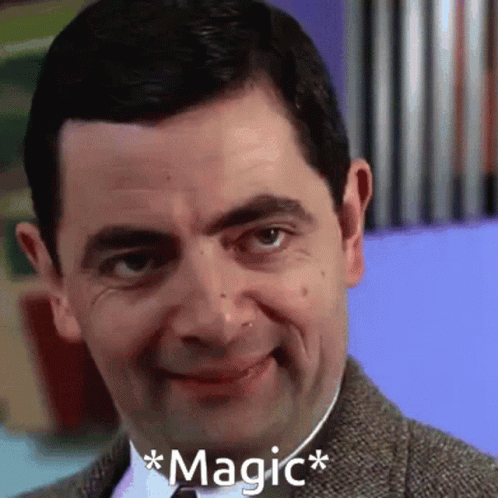 Powered by Tenor
I hate to break this to you, but Hive is not free money. It requires more than just quality contents. You can read this post here to know what more it requires of you.
4. The Rewards Are Not Worth The Efforts
I totally understand this thoughts and how it can be depending on the country you are from. From a country like the US, where cost of living is quite expensive, the rewards from Hive might not be enough to help in anything but yet, it is far better than custom social media.
Powered by Tenor
I don't want to dwell on this too much but yet, Hive has offers you other opportunity asides the posts rewards; just like building genuine relationships and other means of investing and earning.
Truth is the relationships you build on Hive can go further than just Hive. Why is that so?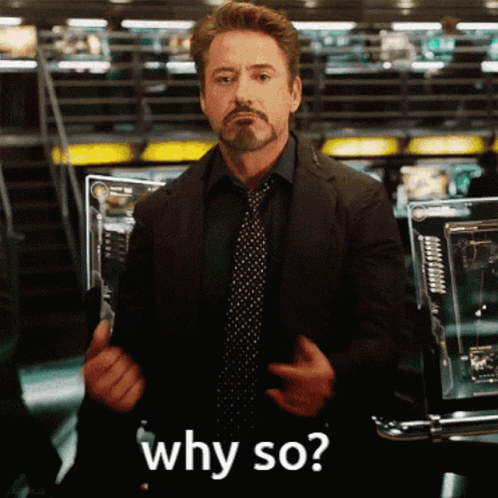 Powered by Tenor
The World is so small and we can meet someone we know on Hive in real life and they may be helpful in our personal life. In fact, Hive has proven to be of great help to the outside world itself. We have the borehole project which Hive helped to solve for a small village in Ghana.
But looking at another point of view for a Country like mine where the cost of living is far less expensive and the country's currency is far low, the earning made on Hive is easier to make a living on it but yet, we still have a lot of people who feels the rewards are not worth the efforts. and why is that 👇
5. Their posts do not get the traction they want
I am not going to dwell much on this because I have written a lot and talked why this is so. but for someone who comes in and don't get traction on their post would get discouraged, would not see any reason to take it serious and would end up giving up.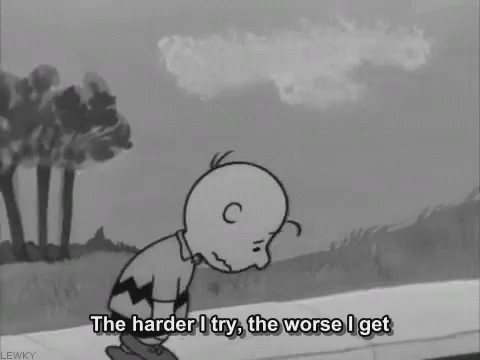 It is quite painful and deep inside I know that feeling because I myself, have tasted it before. I had been discouraged and had so many thoughts of giving up, thought of living and moving up, thoughts of finding something else but I am grateful to be here and where I am.
This brings to the question, what brings these discouragement? What is the ground root of these hardship? 👇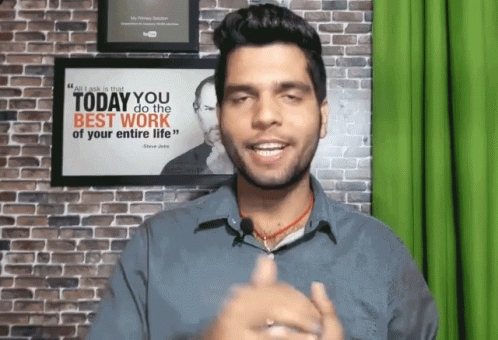 6. Lack of Direction, Mentorship or Accountability Partners
This is another reason why a person on Hive can be discouraged and not take Hive seriously because the Harder they try, the harder they lose drive because they don't know the right way to things and have nobody to be accountable to.
Powered by Tenor
Having a Guardian, accountability Partner, Mentor or whatever you can call it helps to keep one consistent, helps to cut out unnecessarily stress and experiences.
What do I mean by unnecessarily experience?
A more experienced User would have a better understanding on a better way to do things instead of repeatedly doing what you things is best for yourself which may later cause bad experience or stress to the user.
Powered by Tenor
These are one of the reasons I came up with the Newbies Initiative, and it has far been helpful to some amount of people and with the support of Hive learners, @eddiespino i.e. @aliento, it has been able to do more than my imagination.

So what other reasons do you think people don't take Hive seriously, I would love to know your thoughts in the comments section and show appreciation by curating them!

---
WHO IS STARSTRINGS01
---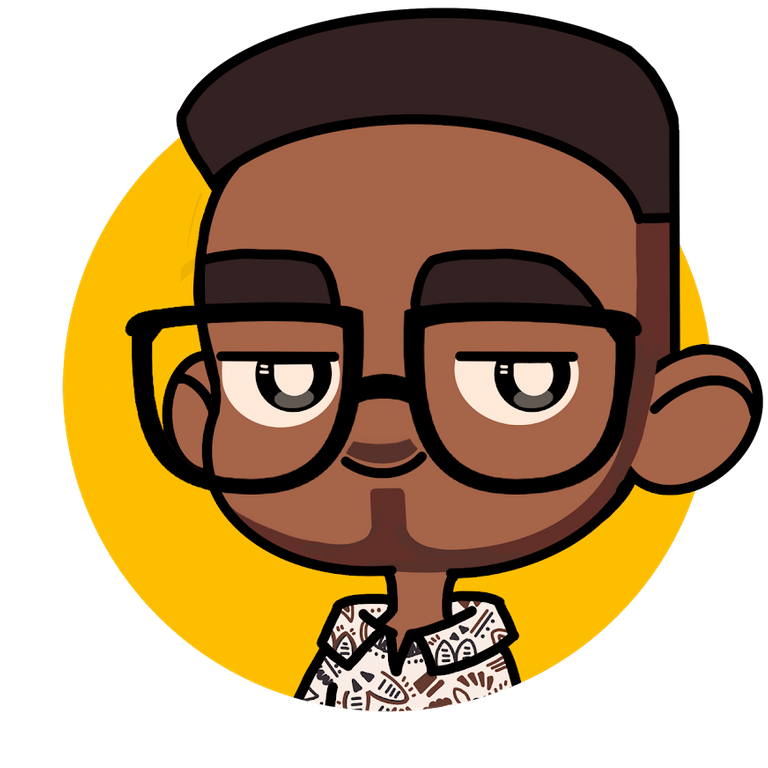 Starstrings01 AKA Giftedhands is a Hive lover, a Nigeria musician (Guitarist) and also a student who studies Mechatronics Engineering in the Federal University of Agriculture, Abeokuta.
His goal on Hive is to be more than a regular blogger but something more; someone with a purpose. That's one of the reasons why he founded the newbies initiative @newbies-hive to help guide and support newbies. Kindly click here to follow @newbies-hive curation trail.
He battles and struggles with balancing education and being active on the chain but yet his love and passion for Hive keeps him on balance.
---
All images are mine except indicated otherwise
---

IF YOU LOVE THIS POST, YOU CAN KINDLY SUPPORT BY YOUR COMMENTS, REBLOG AND UPVOTE. IT WOULD BE MUCH APPRECIATED

THANKS FOR VISITING MY BLOG 😇💕
---
---