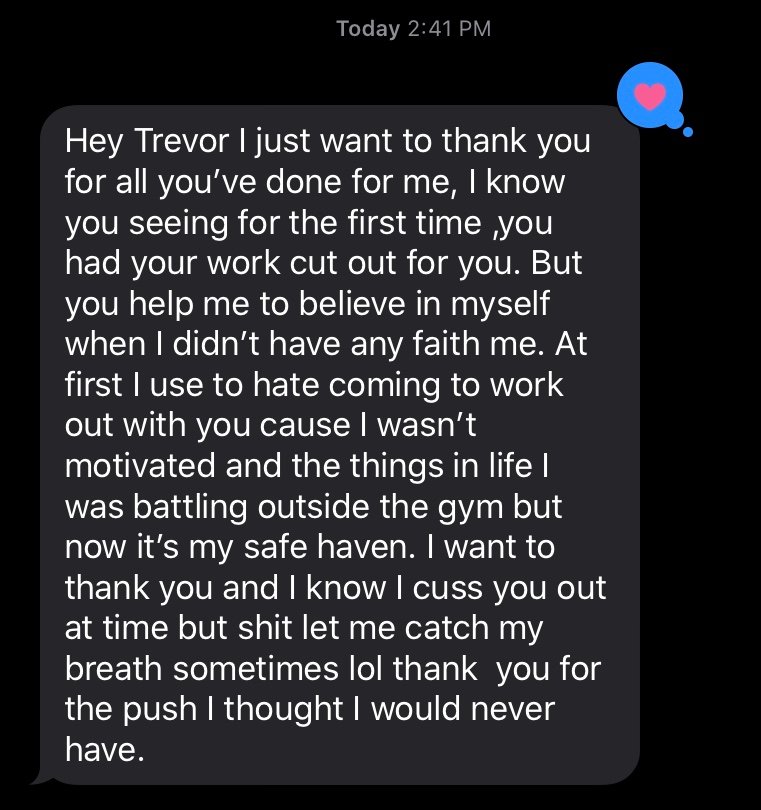 This is one of the most rewarding messages I've ever received from a client! I can't even tell y'all how amazing this person is. She puts in WORK! like real work! WORK WORK!
It's crazy we do all this stuff to motivate people and then they turn around and become a motivation to you!
For anyone out there looking to live a healthier lifestyle! It can be done! You can win that battle and take control of your health!
Start today! And don't stop! There are amazing things waiting for you on the other side!