Hello everyone,

*made with canva
So apparently @flaxz in conjunction with the I Am Alive Challenge is giving away 10 Hive. Read about it. This man never stops amazing me, how he supports the community and keeps coming up with great ideas and rewards. My hat is off to you my friend.
Thanks @robwillmann for jumping into the Curation Trail. I hope you will help spread the word. I just adjusted your settings in my auto.vote. Up to 20% post vote for one blog post a day. But I do manually curate also ;)
I hope people reading this that are not part of the trail will think about it. You even get a shout out now and then. Below are the 18 wonderful people in the trail.
@russellstockley
@ph1102
@lisamgentile1961
@noloafing
@elbrava
@flaxz
@rcaine
@elianaicgomes
@adityajainxds
@borendil
@ashikstd
@maddogmike
@ericburgoyne
@linco
@cruisin
@bonnie30
@hirohurl
@robwillmann
And to repeat what @flaxz has in his update, just so I can give a shout out to the people:
Here are the 48 people that have joined so far, not including myself.
@flaxz
@russellstockley
@ph1102
@pixiepost
@elianaicgomes
@justclickindiva
@maddogmike
@griega
@lisamgentile1961
@jan.kretschmer
@rcaine
@bonnie30
@adityajainxds
@iamraincrystal
@certain
@alokkumar121
@hafizullah
@sumit71428
@isabelpena
@steemer-sayu907
@adritaa
@rem-steem
@gungunkrishu
@linco
@mspbro
@k-banti
@ridoykhan22
@thecrytotrader
@willspatrick
@robwillmann
@hirohurl
@mamasez
@rishabh99946
@iamalisha
@elbrava
@romiz.amin
@bien
@ospro
@yousafharoonkhan
@toufiq777
@ononnaa
@generra-abraham
@jlufer
@iamjohn
@asad44
@joy-only-joy
@sahitya2702
@arrliinn
Thank you all for taking part :)
============================================================================
Don't forget you can follow me on twitter: Join me on Twitter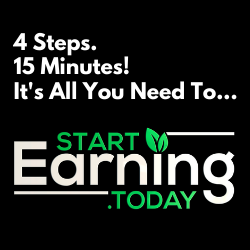 Get FREE crypto at CoinBase: Free Crypto


Have a great day all.
Bradley