Hello everyone,

*canva
With 6 days left till I have been on Hive & CTPTalk and Click Track Profit I have to reflect. All I can think is WOW. It has been a beautiful, fantastic journey so far, indeed. I cannot wait to see what is going to happen in the next year. What have I done since my first blog post, in no particular order!
My launch of My Hive Swag. That is very exciting to me. My hope is that people will be able to show off their swag, have people ask questions about Hive and join Hive just because they question what a person i wearing. It is a slow start to the store but like Hive & CTP Talk I cannot wait to see what a year will bring.
I Am Alive Challenge - @flaxz - Never did I dream I would be part of such a fantastic challenge/community. It just goes to show the power of people here on Hive. I lost count on how many days I have been doing the challenge. I know it is about 2 days less that it has been around. But taking part in the challenge daily is more important to me that keeping track of the days.
CTP Talk - @jongolosn - The reason I came to Hive though Click Track Profit. I don't think I would be doing any of this if Jon did not relaunch CTP just over a year ago. Thank you my friend for making such a difference in my online and offline life. You made a comment somewhere yesterday about "my growth". It is offline as well. I am not the same person I was a year ago and that is a fantastic thing.
Curation Trail - This is one of personal highlights as well. For the 35 members I thank you for being part of it. Wish we had more, and I am sure we will. It all takes time. Getting its own badge was another highlight.
My Dolphin Dreams: I have 2254.524 HP. Need 5K so that leaves 2745.476 HP needed over the next 155 days of an average of 17.7127483871 HP a day! I WILL DO IT!
All that being said. The number one thing that has happened on Hive is the beautiful, fantastic people I have met and the friends I have made.
============================================================================
Don't forget you can follow me on twitter: Join me on Twitter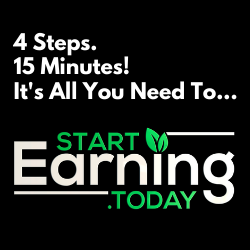 Have a great day all.
Bradley