So just finished a brilliant Live meeting on Discord with @Achimmertens from Germany, @basilmarples from London and Tennis Coach extraordinaire @yohan2on from Uganda about next steps in moving forward within the #charity community on Hive, as well as planning our charity dApp and if you want to read more about our discussion, then please check out @achimmertens latest post here which summarise the points that we talked about, as we would love to hear your feedback and suggestions too!
https://peakd.com/@achimmertens/charity-on-hive-news
Support and assistance in whatever way you want is always welcome in this endeavour, as we are Forging ahead to use the unlimited potential of the Hive to create a better world for all, so please feel free to help us share the love to the rest of the world from the Hive.
🐃🐌🕷🐍🐓🦆🐸🐁🐿🦋🐢🐞🦍🐈🦆🐥🐜🦑🐛🐄🦇🐪🦏🐳🐊🦀🦌🐖🐢🐏🐋🐝🐒🐙🐠🐃🐌🕷🐍🐓
And speaking of #Charity, @elkezaksek posted this wonderful update of her #charity in the #LadiesOfHive community. News about our fundraiser for Uganda! - Neuigkeiten unserer Spendenaktion für Uganda! and you can read about it here and see how far so little effort can go https://peakd.com/hive-124452/@elkezaksek/news-about-our-fundraiser-for-uganda-neuigkeiten-unserer-spendenaktion-fuer-uganda-77
🐃🐌🕷🐍🐓🦆🐸🐁🐿🦋🐢🐞🦍🐈🦆🐥🐜🦑🐛🐄🦇🐪🦏🐳🐊🦀🦌🐖🐢🐏🐋🐝🐒🐙🐠🐃🐌🕷🐍🐓
And I would love you to welcome @jhovanna from the #LadiesOfHive community who has only been on the Hive now for 3 days! My presentation for the ladies of Hive a https://peakd.com/hive-124452/@jhovanna/my-presentation-for-the-ladies-of-hivend you can read her great intro post here.
🐃🐌🕷🐍🐓🦆🐸🐁🐿🦋🐢🐞🦍🐈🦆🐥🐜🦑🐛🐄🦇🐪🦏🐳🐊🦀🦌🐖🐢🐏🐋🐝🐒🐙🐠🐃🐌🕷🐍🐓
Today I have also been studying.
Studying what you may ask- at my age!
Well, the Hive that is. Because I am now so invested in it. I believe in it, and that is all because of you folks! 😀😀😀😀
And I know that If I want to become better at it, more successful on it and use it to it's absolute fullest potential and power, then I want to know all about it (plus I'm just a damn curious person anyway, I have always liked to know how things work...).
So today I have been watching the brilliant online tutorials that @JonGOlson and @blaineJones from the #CTP community created for beginners and as we still have a couple of weeks to go to onboard our friends for this months onboarding challenge to grow the Hive, then this is the perfect #HiveGuide to show them. https://thehiveguide.com/
So please jump on in, learn something new and valuable, or just refresh your memory. This is free and as I said the other night, any education is great education, especially if it's free! AND especially if it's designed to help you become a more successful...#Hivean.
🐃🐌🕷🐍🐓🦆🐸🐁🐿🦋🐢🐞🦍🐈🦆🐥🐜🦑🐛🐄🦇🐪🦏🐳🐊🦀🦌🐖🐢🐏🐋🐝🐒🐙🐠🐃🐌🕷🐍🐓
I don't know about you, but I know that I want my future on the #Hive (which is the hand) to have the sun shining down on me like this statue you here that I photographed on my #wednesdaywalk How about you?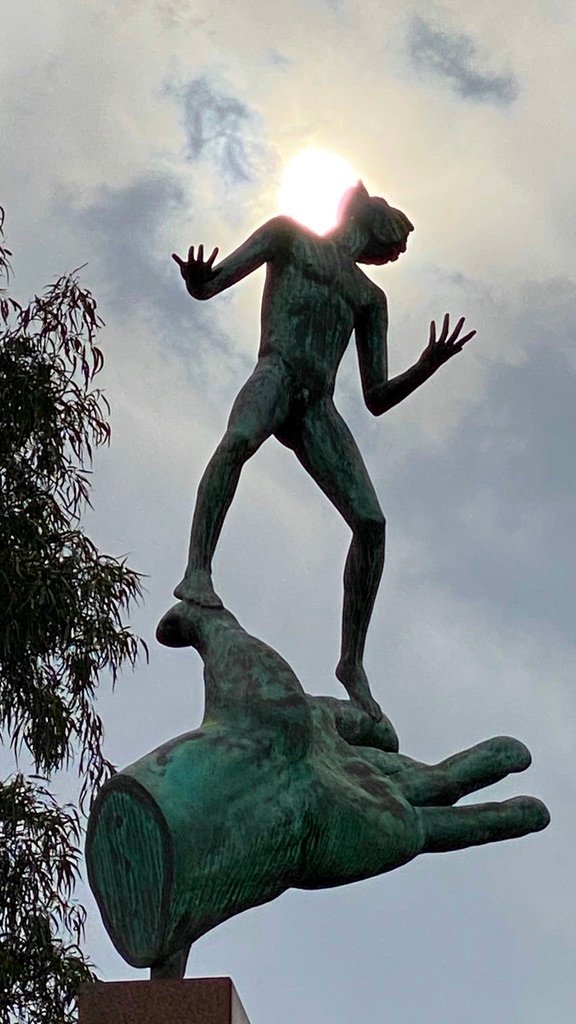 🐃🐌🕷🐍🐓🦆🐸🐁🐿🦋🐢🐞🦍🐈🦆🐥🐜🦑🐛🐄🦇🐪🦏🐳🐊🦀🦌🐖🐢🐏🐋🐝🐒🐙🐠🐃🐌🕷🐍🐓🦆🐸🐁🐿🦋🐢🐞🦍🐈🦆🐥🐜🦑🐛🐄🦇🐪🦏🐳🐊🦀🦌🐖🐢🐏🐋🐝🐒🐙
So here I am, Alive as I #thriveOnHive on the #HiveBlockChain in the #IAmAliveChallenge community created by the gorgeous @ErikGussafson known far and wide as @Flaxz who created the #IamAliveChallenge community for all of us around the world to come together to celebrate our victories and commiserate with each other in our losses and share the love, the I wouldn't be here at all and neither would you!
So if you want to know more about this warm and compassionate community then read more here https://peakd.com/hive-100421/@flaxz/glmrrjya and you're welcome to join in and share your stories, fears, dreams, successes and failures with all of us.
And a HUGE, big fat welcome to all of the daring and adventurous people that have just joined us to #thriveOnHive! 😀 #Hive5 to you guys!😊😀😊😀😊😀😊😀😊😀😊😀😊😀😊😀😊😀😊😀😊😀😊
I look forward to seeing you tomorrow to see #WhoIsYourHero!
So I look forward to meeting your hero and until then, please be safe and well, and look after your family and friends as good as you look after #MotherEarth and all of her furry, scaley, hairy, feathery, wiry, soggy, slimy, tiny, enormous, hooved, clawed, webbed and padded footed children too! 🐠🐃🐌🕷🐍🐓🦆🐸🐁🐿🦋🐢🐞🦍🐈🦆🐥🐜🦑🐛🐄🦇🐪🦏🐳🐊🦀🦌🐖🐢🐏🐋🐝🐒🐙🐠🐃🐌🕷🐍🐓🦆🐸🐁🐿🦋🐢🐞🦍🐈🦆🐥🐜🦑🐛🐄🦇🐪🦏🐳🐊🦀🦌🐖🐢🐏🐋🐝🐒🐙 So #WhoIsYourHero!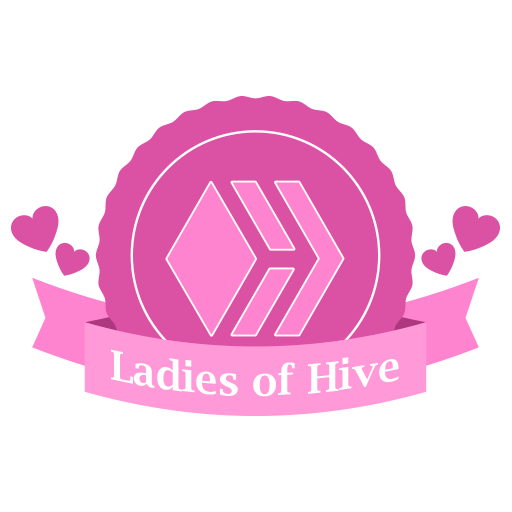 And this brand spanking new logo was made by the very talented @doze, so thank you @doze, you are a true an absolute gem And I LOVE it Thank you!!!
And unless otherwise stated- ALL photographs are my originals taken by me sometime in the past decade or so somewhere in my travels and as such, ofcourse they are subject to all international IP and copyright laws and I may have already used them for my own commercial purposes here https://www.redbubble.com/people/CHOCOLATESCORPI/shop And here https://fineartamerica.com/art/chocolatescorpi, So please ask first if you want to use any of them thank you 😀
If you have made it this far, then you are absolute champions and I thank you so much for reading my blog tonight and I hope that you enjoyed reading it as much as I enjoyed writing it.
❤️❤️❤️❤️All love and support from you in whatever way is greatly appreciated!❤️❤️❤️❤️