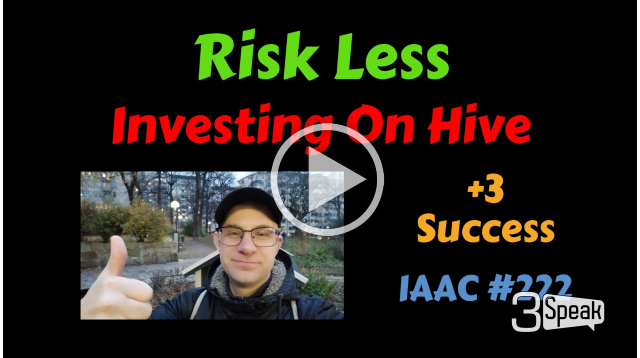 ---
Hi there and welcome to my vlog, my name is Erik Gustafsson and I go by the handle @flaxz on 3speak, CTPtalk and Hive.
Risk Less -Investing On Hive - +3 Success
In this video I talk about Plus 1 Success and it's day 3 so also +3 Success.
On day 3 we are encouraged to take a big risk, and as risk is usually about investment, the biggest risk I have taken is investing time and money into Hive And CTP, and I will keep on building on it.
I also talk a bit about that if you are on Hive and you are active with posting, engaging and curating you have kind of a basic income on Hive, and that will stay regardless of what you are investing your tokens into.
Now if you buy dCITY cards with it for example, if they close down and do an exit scam, not likely but just an example, you only lose what you have invested with your income on Hive, there is no debt here and your basic income stays the same.
If you delegate HP to a project and earn a return on that, either through Dlease or directly, and the project shut down your stake is never at risk, and all you need to do is undelegate it.
So these 3 factors alone or put together makes investing on Hive Risk Less in the sense of being less risky than fiat, because in fiat you will most likely go into debt to make the investment, and on Hive we do not have debt, it's money without debt.
This disregards that the price of Hive itself moves up and down, so think in terms of 1 Hive equals 1 Hive, and do your own research before investing.
Watch the video to get more details.
I Am Alive - Day 222
It is now my day 222 for the #IAmAliveChallenge, and you can read how it started and how to join in this guide, I Am Alive Challenge - The Guide.
This is all about celebrating that you are alive despite the hard times we now live in, and to share that with the world and the Hive blockchain, you are alive, and that matters.
We Are Alive!
Enjoy Watching The Video!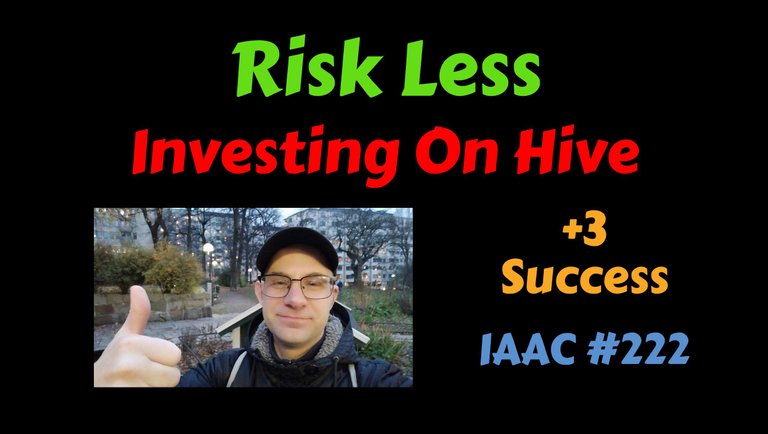 Made in Desygner
Stay safe, awesome and alive!
Sincerely,
Erik Gustafsson
This is my own personal opinion, do your own research before investing, and seek legal counsel if uncertain.
---
Credits For Music
Royalty Free Music from Bensound, track Hey!
---
The 4 points to join the #IAmAliveChallenge.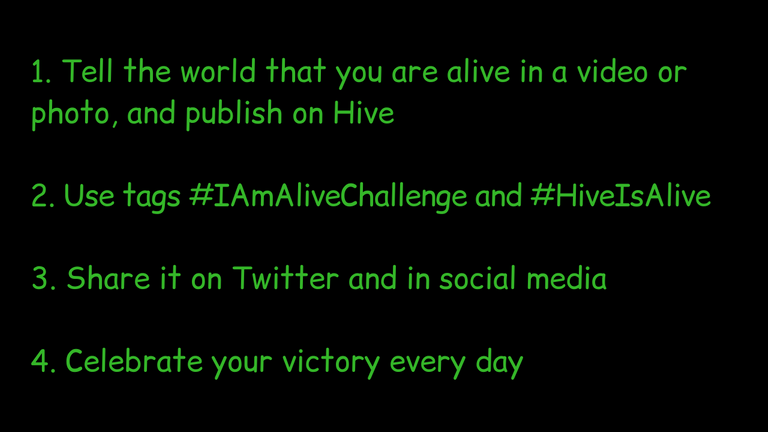 Made in Canva
---
5 Posts And Videos From The I Am Alive Challenge Community That I Recommend For You
---
---
Hello #hive 🖖