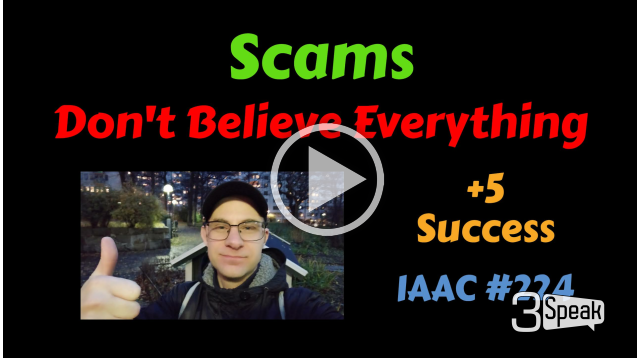 ---
Hi there and welcome to my vlog, my name is Erik Gustafsson and I go by the handle @flaxz on 3speak, CTPtalk and Hive.
Scams - Don't Believe Everything - +5 Success
In this video I talk about Plus 1 Success and it's day 5 so also +5 Success.
On day 5 we are encouraged to connect with someone new, and I saw a post from someone that I had not had that much connection with, not sure why, but it's @jacoalberts and here is the post he made, It's Too Good To Be True.
In that post he writes about scams and mentions a South African one which is where he lives, and that people bought into it since the President was featured on it despite that being a lie.
So therefore I also took the opportunity to share of a neighbor that got caught up in a Nigerian Prince scam, the oldest one in the closet basically, and you can hear more details in the video about this.
We get scams in the email, and on Twitter, Telegram and Discord, just to name a few, they might promise that you have just won a lottery that you have never heard of and now you just need to pay a fee to get the payout, and many other kinds of tricks.
The main theme is that most of them promise something that seem too good to be true, and in 99.99% when you hear that it is, so be careful and on the watch, don't talk to them and just delete their messages.
Watch the video to get more details.
I Am Alive - Day 224
It is now my day 224 for the #IAmAliveChallenge, and you can read how it started and how to join in this guide, I Am Alive Challenge - The Guide.
This is all about celebrating that you are alive despite the hard times we now live in, and to share that with the world and the Hive blockchain, you are alive, and that matters.
We Are Alive!
Enjoy Watching The Video!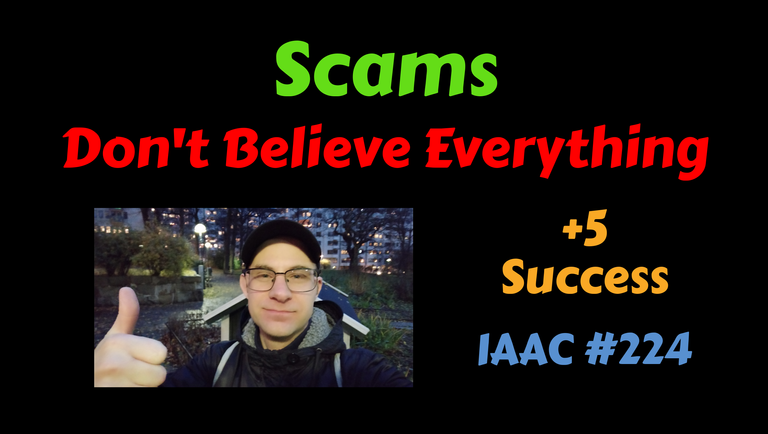 Made in Desygner
Stay safe, awesome and alive!
Sincerely,
Erik Gustafsson
This is my own personal opinion, do your own research before investing, and seek legal counsel if uncertain.
---
Credits For Music
Royalty Free Music from Bensound, track Hey!
---
The 4 points to join the #IAmAliveChallenge.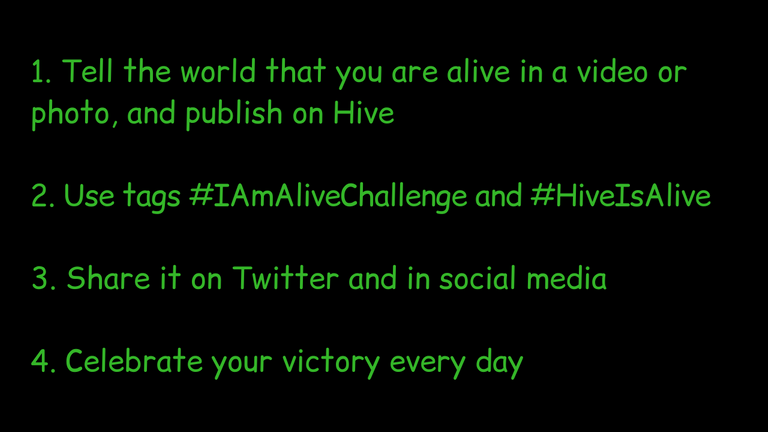 Made in Canva
---
---
---