Hello everyone 👋
Hope y'all doing great on this wonderful day. It's another great day to share with the world that I am alive with @iamalivechalleng. It's a real privilege to me and I trust y'all feel great on this day too.
A little moment for those having it a little harder than everyone else, I want you to stay encouraged. I can't tell if it'll not be like this tomorrow but it won't always be like this, be hopeful and strong. Keep an optimistic mind but also make sure to initiate good deeds. Try to make it easier for someone else around you, yeah it's crazy with the policticing of the vaccines in your country. Vaccines that are not sure of solving or saving anyone. One that is sure is kind deeds and helping others be comfortable and you don't need to have as much as $200 to do that. Do little things that make others happy while remaining happy yourself.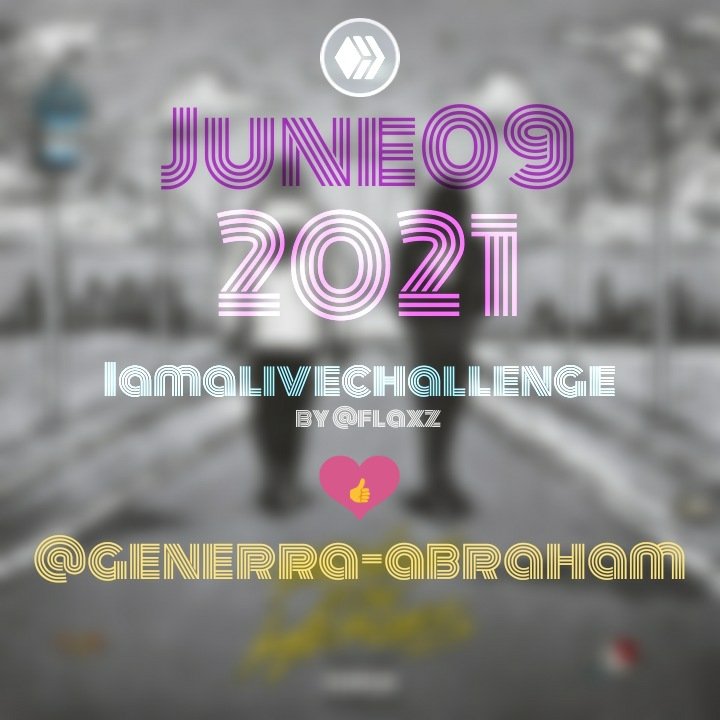 Stay alive and well 😇💪🔥
You know I'm here if you need someone to talk to.
Thanks for paying attention to my post, if you have anything to share with me- drop that in the comment section or hit me up privately on discord @generra Abrahamoviç#8170