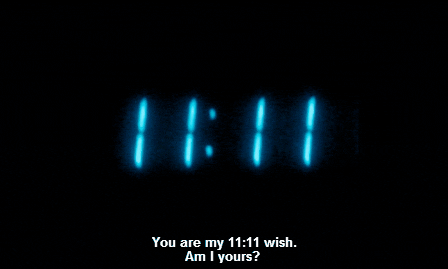 image source: giphy.com
All righty, that's pretty creepy 😂🤣 but note that 11-11 along with other doubles (month-date) has been quite big here locally for shopping apps (Lazada, Shopee, to name a few). They're more popular now since the plandemic began closing shops and imposing stricter quarantines.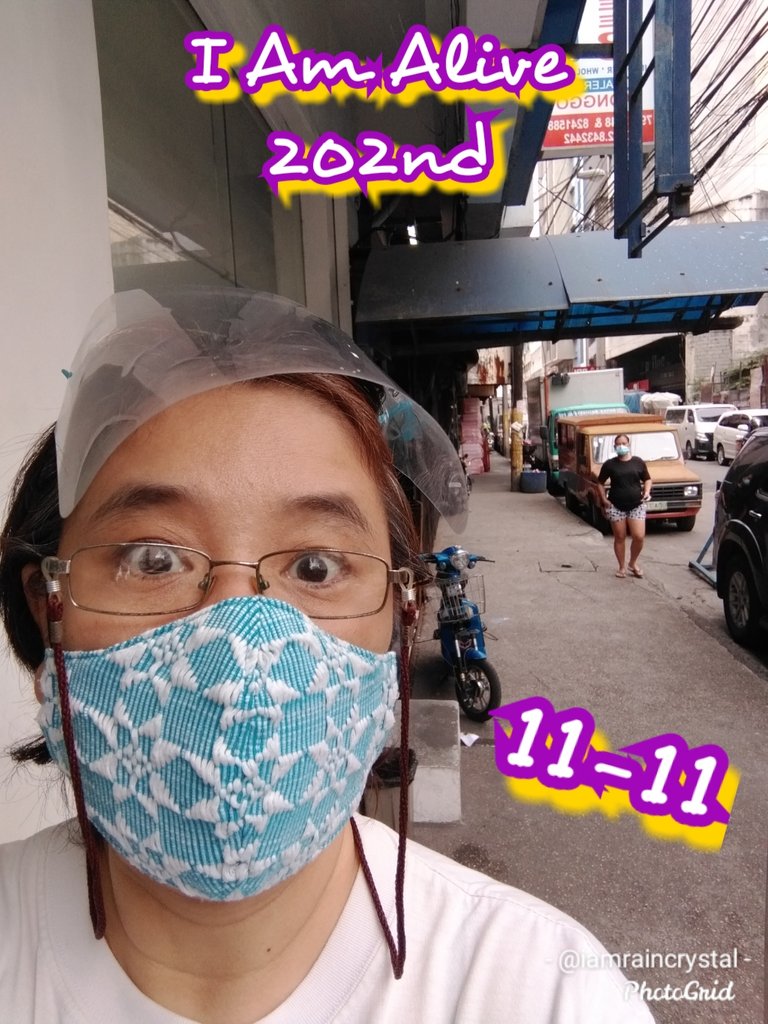 I was out during my noon break to make a quick stop at the bank. Needed to wait for my turn to enter as there's a limit to the number of clients at a time. #plandemicnorms


Happy midweek! We're getting ready for another storm today till tomorrow. UlyssesPH has arrived I believe. For the past few years, typhoons have come later in the year. Growing up, I remember they used to be during school months June - August. We were glad to have class suspensions then. But that has changed the last few years.
Yipee I did more than 5k steps yesterday when I ran for errands. Boy, I miss getting lots of steps daily. However, I enjoy being home safe from typhoons and all.
Today's focus: rewarding comments on my posts. I do that with the BEER token for now. I have yet to own more to share more. You'll need to have 24 staked BEER tokens to give out one !BEER per day.
I'm actually looking for more tokens to reward engagement on my posts. In the old blockchain, there was TRDO. Plus a whole lot more that I was trying to collect like giphy, drama, shades, etc. when the move to Hive happened. I honestly lost track of the others that have also moved, so in case you know of any, please feel free to share it with me.
@commentcoin has potential but I'm waiting till they make it work consistently. I have used it in the old blockchain, but it now works differently.
Btw, thanks to @achim03 for the idea for today's post. He also mentioned ENGAGE tokens on his article, but the IAAC leaders are already using that to reward engagements, so I'm scouting for fun tokens. 😄😄
On a side note, @dbuzz has rolled out on pilot the dbuzz to twitter feature. I used that when I joined #HiveChat last night. I just replied on DBuzz & then push it to twitter via the three dots at the bottom corner of my dbuzz post. 😉👍🏼 I'm sure the devs will be working on more improvements, so watch out for more! 😁😁
That's it for this midweek. I'll see you for tomorrow's video. Ta-tah!


This challenge is inspired by @flaxz. Thank you to CTP tribe and the HIVE community.
Four points to join the #IAmAliveChallenge :
Tell the world that you are alive in a video, photo, and publish on Hive.

Use tags #iamalivechallenge and #hiveisalive

Share your post on Twitter and other social media.

Celebrate your victory every day.


I'm on HIVE 'coz of:
Documenting my life's journey:
I started a series since October 2018...
Follow my channel on LBRY ===> @lifeingeneral
BTC address: 3Nu6g6pRbypgASwgEBJaMyUzWKQnzYEkKY
XRP address: rU2mEJSLqBRkYLVTv55rFTgQajkLTnT6mA
(Destination tag: 413584)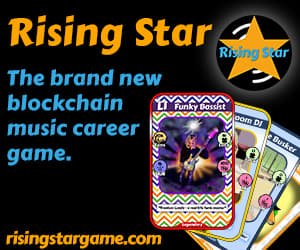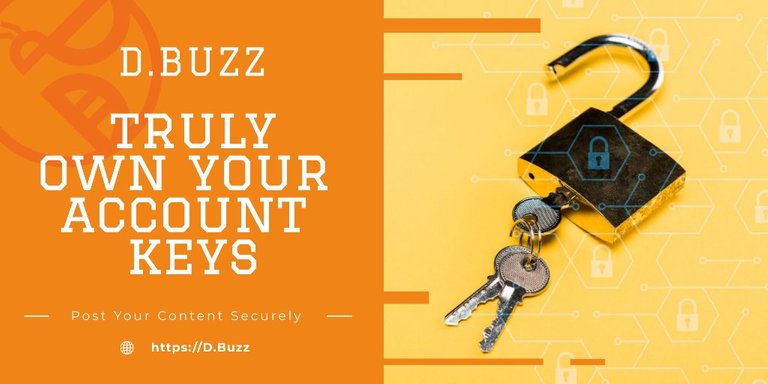 Posted using Dapplr