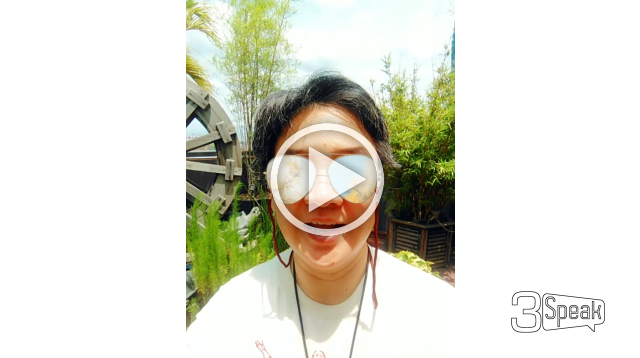 ---
Don't wait for time. Make time. Allot time. Welcome to my Friday video. It's that time of the week again... yey!
My short afternoon walk where you'll see more of the city view. Plus, I mentioned my latest advocacy to #buylocal. I believe in Philippine made products and supporting them is something all Filipinos should do so the country will rise back quickly after the lockdown.
Then, a major disruption (AGAIN?!@#$%) to my weekly laundry routine. Someone did not do his job of fixing the water tank (not faucet -- my mistake on the video). ARGH?! But I will need to strategize to make it through. The uniforms are needed by Monday. Uh-oh!
Time is a great equalizer. We all have only 24 hours in the day. For me, it is valuable and I make full use of it. Bottomline is, I want to feel satisfied that I had a productive day before I hit the sack. By productive, I do not only mean my day job -- that pays the bills -- but also, more important for me is the night work that I do online and on Hive. I do want to grow my account as big as possible. I need to work on my financial independence, so growing my passive income is indeed necesssary.
I had guests on the latter part of the video. These cats are impossible. LOL! We had an intruder cat too. He was trying to hit on my Mowe. Uh-uh!
I'm still stump on what to feature for my search for @pixiepost's missing #pixiedust. I hope it comes to me soon. See you again tomorrow!
This challenge is inspired by @flaxz. Thank you to CTP tribe and the HIVE community.
Four points to join the #IAmAliveChallenge :
Tell the world that you are alive in a video, photo, and publish on Hive.
Use tags #iamalivechallenge and #hiveisalive
Share your post on Twitter and other social media.
Celebrate your victory every day.


I'm on HIVE 'coz of:
Documenting my life's journey:
I started a series since October 2018...






---
▶️ 3Speak