---
Time for my chooseday series! Posting on the laptop isn't possible even as I managed to enable our mobile WiFi, so it's back to the 4G mobile. When life throws you lemons, make a lemon meringue pie. LOL! I can't wait for the phone company to fix the Internet. I have an online life that needs to be attended to.
Today I choose to be tolerant. For a day, I will let incompetence pass. But no, I will not start tolerating that on a daily basis. I have reported the internet connection issue to the phone company. I do wonder how long I will need to wait before the home WiFi will work again. For the meantime, it's mobile WiFi for us. Life does need to go on.
We rescued some kittens! We found them in the big trash can on the second floor of the building. I was aghast at how inhuman some humans could be!!! What came to mind was they were being left there to die! What?!?! No can do, so we brought them to our floor. We'll do our best to keep them safe and fed. I will ask around for their mommy cat. She might be looking for her kitties already.
Lately, I have been doing multiple updates during the day. But when the boss comes back to the office, I'm afraid that my midday and afternoon talk would be cut out. So for now, I'm happy to be able to do them. Teeheehee.
Life happens daily. I tend to be more chatty these days. I think I'm getting the hang of doing vlogs. LOL! Plus, I used to teach, so talking a lot comes within the territory. It's just a new platform as I'm just talking to the camera, instead of real people, in person.
I will be back for tomorrow's video. I hope to have some more updates then. Ta-tah!
This challenge is inspired by @flaxz. Thank you to CTP tribe and the HIVE community.
Four points to join the #IAmAliveChallenge :
Tell the world that you are alive in a video, photo, and publish on Hive.
Use tags #iamalivechallenge and #hiveisalive
Share your post on Twitter and other social media.
Celebrate your victory every day.


I'm on HIVE 'coz of:
Documenting my life's journey:
I started a series since October 2018...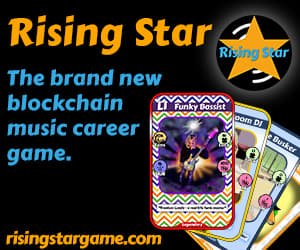 ---
▶️ 3Speak