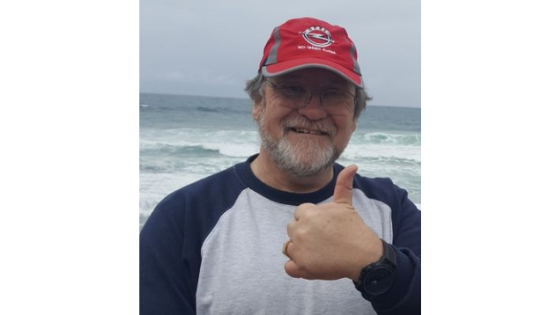 Life is full of challenges. Every single day has its own challenges...big ones, small ones...but somewhere in your day you'll face a challenge or two.
The year 2020 has brought some challenges of its own. The biggest obviously is the Covid 19 epidemic which caused a chain reaction of more challenges.
Suddenly we face challenges such as lock-down and social distancing which eventually have a huge impact on the global economy.
One of the biggest challenges during this time though is actually staying alive and yes, I am alive...
How To Face a Challenge
Some challenges (especially ones we have control over) can be avoided, but many challenges just have to be dealt with.
If you are going to face a challenge, whether it is out of your free will or whether you have no choice in the matter...I believe there is only one way to face a challenge.
So, how do you face a challenge? Head-on!
My New Challenge.
It is for quite some time now that I've been seeing these posts about the #IAmAliveChallenge.
I thought it is a great idea. But for me...? Besides saying "Hi, I'm alive" every day, what will I write about?
But a short while ago, Erik Gustafsson (known as @flaxz on the blockchain) reached out to me in a post and I decided to take a closer look.
I decided to download the free I Am Alive Ebook. It is a well-written book authored by Team Alive.
It gives a great explanation of how the challenge came about and how to participate in the challenge. You can read more about the initial announcement of the challenge here.
Yes, it is a challenge to remain healthy and stay alive in these times. I think this challenge encourages every one of us to be responsible and do our part every day! Thank you to Team Alive for taking this initiative.
But besides staying healthy and alive, by reading the instructions in the book, I got challenged with yet another "challenge"...the #LukeIsAlive project. This is actually more of a strategy/activity which is part of the #IAmAliveChallenge, but to myself...there is a bit of a challenge in there too...lol.
I have said in some of my posts already, I've never really been into marketing and I have never seen myself as a "marketing" person.
But now, through this challenge, I get the opportunity to learn about list building and marketing.
I've read some posts here on the blockchain about how people are surfing on Traffic Exchanges and finding this "Luke" character. I totally got the idea that Traffic Exchanges are all about marketing and can be pretty useful for online marketing.
So, I gave it a try. But to me, it was more like shooting into the dark and hope I hit something. So I never really got any momentum with it.
Now, I am learning more, and with the help of Erik Gustafsson's excellent e-mail series, "Mobile Cash Formula", I feel ready to start tackling the challenge to learn more about marketing.
Am I feeling a bit nervous about this marketing part of the challenge? You bet I am...lol! But hey, it's a challenge! And challenges often make us feel nervous...right?
If you are not part of this challenge yet, why don't you join me on this exciting journey?
Click the link below the book cover below to download your own rebrandable copy of the Ebook.