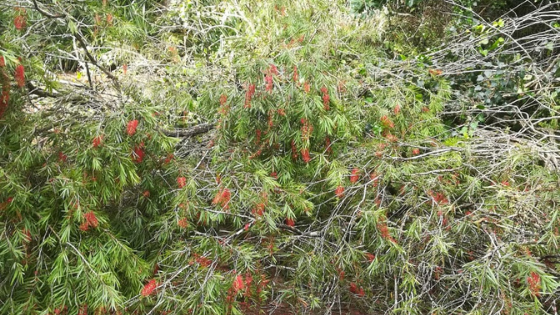 Life is not always just smooth sailing.
I started yesterday to participate in the #IAmAliveChallenge. You can read about the introduction of the challenge here.
In my mind's eye, I already saw myself doing my second post for the challenge today after surfing some traffic exchanges to find Luke.
Then, late last night, we heard that massive, weird crackling sound followed by a big thump...
As I went outside, I found a huge branch that broke off from a massive tree and fell across our entire driveway.
At first, I thought it was no big deal and that I would just go out this morning and chop away the thinner branches with a bush-knife this morning. At the time it seemed that that was mainly what was obstructing the driveway (as can be seen in the image above).
Yet, this morning I found it was a huge trunk that was lying underneath the finer branches...
Without a chainsaw, it would take me forever and a day to chop away at that before I would be able to clear the way.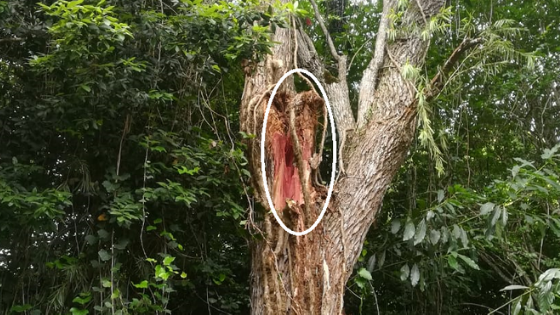 Where the branch broke off - indicated by the white circle
That turned my whole day upside-down...
So...is this an obstacle or a challenge? What I can tell you...it was frustrating...lol!
But then I reminded myself. I am alive! Nobody got hurt and neither did we have any other damage. It could have happened while one of us was walking outside on the driveway. Or even driving down the driveway it could have come down on a vehicle.
So yes, we still have much to be grateful for.
So the challenge was to get the obstacle removed and clear the driveway.
I managed to get a professional tree feller out. His team managed to cut up and remove the obstacle from the driveway.
Although about three-quarters of my day has gone missing as I have only come inside now, all is back to normal.
The positive that I can take from this is that nobody got injured and it presented me with a post for today.
Will I still find Luke? I have no idea...but I'll give it a go...lol.
My planning for today is out the window so I just take it as it comes for the rest of the day. But hey, I am alive and I am grateful for that!
If you click the link below, it will take you to my page where you can join me on this exciting journey. It's free and I hope to see you soon.
We often just take life for granted. We just wake up in the morning, get up, and carry on with our day without even giving it a second thought. As if it's a given. As if it is just supposed to be that way.
Yet, when you lie down at night, what guarantee do you have that you are actually going to wake up tomorrow morning?
It is not my idea to get all morbid now. But to the contrary, maybe we should just realize how precious life is and that it is not a given.
I am 100% with Erik Gustafsson (going by the handle of @flaxz) on this one! Let's celebrate the fact that we are alive and start paying more attention to what we can be grateful for.