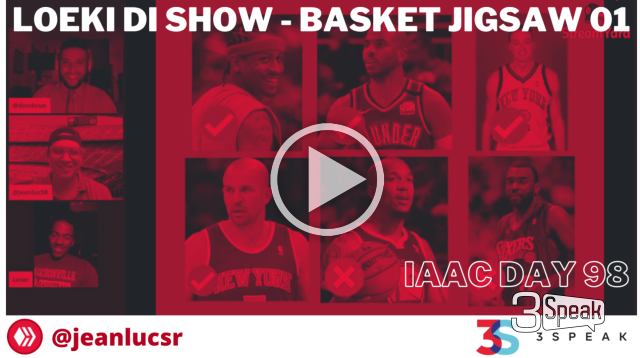 ---
During Covid Dion Brunings and I started a sport podcast, the Loeki Di Show.
Dion is a TV Sports Commentator and Caribbean Champion in Volleyball with our Nation. We also once were a Beach Volleyball duo that won a Youth Beach Volleyball championship and former teammates in Suriname before we left to the Netherlands to study. I stopped playing sports altogether after moving back to Suriname, he became a 9-Time National Champion.
We have a running weekly podcast which we've done for half a year and have incorporated a Jigsaw game where I have to guess the Basketball Player and he has to guess the Football (Soccer) player. And yes, our guest and the viewers watching the live broadcast can also guess. No Googling is allowed however.
The show is in Dutch and there are no subtitles, but I decided I'll be uploading it here as well.
Can you guess the player? The hints:
He has played with Allen Iverson, Chris Paul, Keith van Horn and Jason Kidd, but he never played with David West nor Aaron Mckie
He played the most games of his career with Carmelo Anthony. He even played 11 games with Giannis Antetokounmpo
He was in the NBA Finals two in a row, but never won a Championship
In the year 2000 he was the number one draft pick
He is an one time NBA All Star. In 2004, when he was selected, he started on the bench, as Vince Carter and Jermain O'Neal were the All Star Centers
The coaches he played for were: Byron Scott, George Karl, Mike Woodson
---
▶️ 3Speak