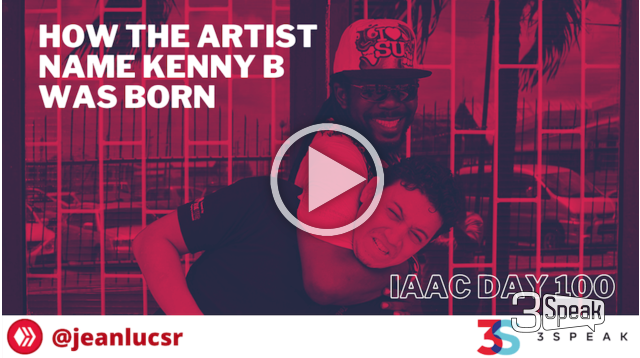 ---
So, I decided to go live on Facebook and YouTube tonight (looking to also create content for my IAAC), but the quality of the video wasn't as good as I wanted it to. The audio was solid, topic itself was interesting, but the video was lagging and in my eyes not fully worthy to celebrate my Day 100 for the I Am Alive Challenge. So I dug into my vault, and found this gem.
Kenny B is famous singer from Surinamese origin. His hit song 'Parijs' (Paris) was the most watched video on YouTube in the Netherlands in 2015. The music video of Parijs now has close to 40 Mln views on YouTube.
A year before the single was released, I had the opportunity to interview Kenny B as my first guest of my music podcast.
This is a short segment of the interview, where he talks about the origin of artist name Kenny B. Feel free to let me know whether or not is should reupload the full podcast which is about 20 minutes. The podcast was recorded in 2014 but has been offline since 2018, and has never been posted on Hive.
---
This video is part of my extended participation in the I Am Alive Challenge, with the goal to upload 300 videos on 3 Speak in 2021.
---
▶️ 3Speak