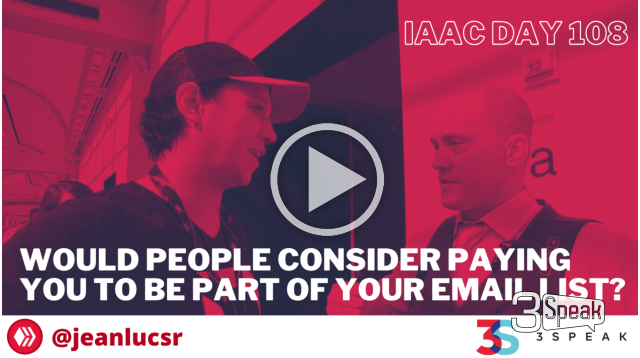 ---
In 2018, I took the opportunity to make a short one question video with Chris Ducker, one of the world's leading Startup and Small Business Strategists.
Based on his session I wondered wether or not it would make sense to offer your email list as a paid service. You'll find his answer in the video.
For those of you who are sharp, you'll see I was rocking a DTube shirt at the time. I also uploaded a couple of these videos to DTube at the time, but none of the videos I uploaded still play (anyone have any expertise on how to remove them?). As the video is no longer available and I haven't posted it on 3Speak/Hive yet, I've decided to upload it here as I think it contains some value for the CTP community as well.
---
▶️ 3Speak