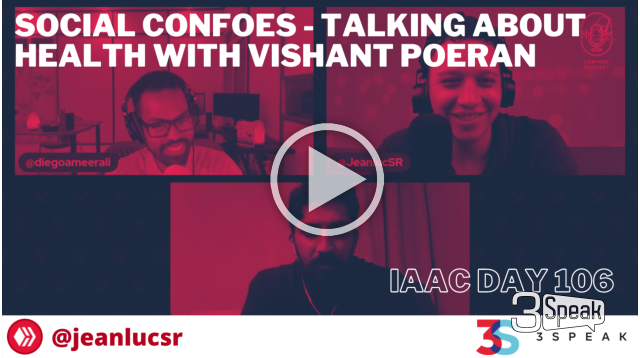 ---
In this weeks episode of Social Confoes @diegoameerali and I got the opportunity to speak with Weightlifting Champion and Motivational Speaker Vishant Poeran.
After the quick fire questions we elaborated on Sugar vs. Salt, which ended up being segment on health, eating habits and health goals.
---
This video is part of my extended participation in the I Am Alive Challenge, with the goal to upload 300 videos on 3 Speak in 2021.
---
▶️ 3Speak