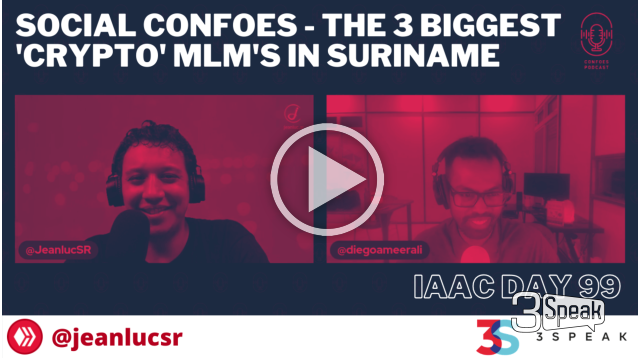 ---
In Suriname, we haven't really talked about cryptocurrencies and blockchain technology yet. The main reason for that is the amount of 'Crypto' MLMs that overshadowed the information of about cryptocurrencies over the past 3-4 years.
In Episode 0 of Social Confoes, @diegoameerali and I talk about the 3 biggest 'crypto' MLMs that hit Suriname, some basics of understanding MLMs and their relation with scams as the live chat adds their view on the topic as well.
---
This video is part of my extended participation in the I Am Alive Challenge, with the goal to upload 300 videos on 3 Speak in 2021.
---
▶️ 3Speak