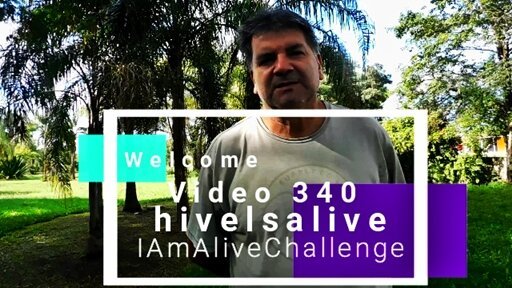 ---
Hola amigos de la colmena; Muy contento con lo que está sucediendo en nuestra compañía (¨Hive¨); Les había comentado que estoy colaborando con dos comunidades como ¨moderador¨, en una de ellas, acabamos de hacer nuestro ¨lanzamiento¨ ¨aéreo¨ ¨airdrop¨ además, he invertido para mejorar mi poder de voto dentro de la comunidad, un apoyo muy importante a los ¨miembros¨ de la comunidad; En la otra comunidad hago lo que me gusta, ¨leer¨ y ¨comentar¨ post sobre la ¨naturaleza¨. Quiero aprovechar para ¨agradecer¨ a todos los que me apoyan diariamente, es una ¨motivación¨ enorme. Es increíble, trescientos cuarenta videos en apoyo a este
increíble ¨reto¨ de:  
@flaxz
.
#IAmAliveChallenge
.
#hivelsalive
.
Hello friends of the hive; Very happy with what is happening in our company (¨Hive¨); I had told them that I am collaborating with two communities as a "moderator", in one of them, we have just made our "launch" "air" "airdrop". Also, I have invested to improve my voting power within the community, a very support important to the ¨members¨ of the community; In the other community I do what I like, "read" and "comment" on a post about "nature". I want to take this opportunity to "thank" all those who support me daily, it is a huge "motivation". It is incredible, three hundred and forty videos in support of this
incredible ¨challenge¨ of:  
@flaxz
.
#IAmAliveChallenge
.
#hivelsalive
.
Estamos en este hermoso lugar haciendo el ¨video¨ para acompañar la invitación de nuestro amigo Erick a participar de este ¨genial¨ reto, donde tengo la ¨oportunidad¨ de darles a conocer las cosas más relevantes que suceden aquí
We are in this beautiful place doing the ¨video¨ to accompany the invitation of our friend Erick to participate in this ¨genial¨ challenge, where I have the ¨opportunity¨ to let you know more about things Relevant What Happens Here
Se imaginaran que se trata de esta afección quien se lleva toda nuestra ¨atención¨, las cosas por aquí está muy ¨delicada¨, ya que hemos superado los 2.630.000 ¨afectados¨, si bien, más de 2.300.000 vencieron la afección, La gravedad radica en los 58.925 que han fallecidos
You can imagine that it is this condition that takes all our ¨attention¨, things around here are very ¨delicate¨, since we have exceeded 2,630,000 ¨ affected¨, yes Well, more than 2,300,000 overcame the condition, The seriousness lies in the 58,925 who have died
La situación es ¨insostenible¨, muy seguro que tendremos ¨noticias¨ pronto de ¨nuevas¨ ¨medidas¨, del ¨encierro¨ no creo que nos ¨salvemos¨, es la razón de estar fuera de casa haciendo este hermoso ¨video¨ en un ¨ambiente¨ ¨natural¨
The situation is "unsustainable", very surely we will have "news" soon of "new" "measures", of the "confinement" I do not think we are "saved", is the reason to be away from home making this beautiful ¨video¨ in a ¨natural¨ environment.
De este ¨precioso¨ lugar les quiero invitar a que visiten a mis amigos hivianos
From this ¨beautiful¨ place I want to invite you to visit my Hivian friends
Invited to meet me:  @laxyasaru
Invited to meet me:  @flaxz
Invited to meet me:  @femcy-willy
Invited to meet me:  @iamraincrystal
Invited to meet me:  @daniky

Source: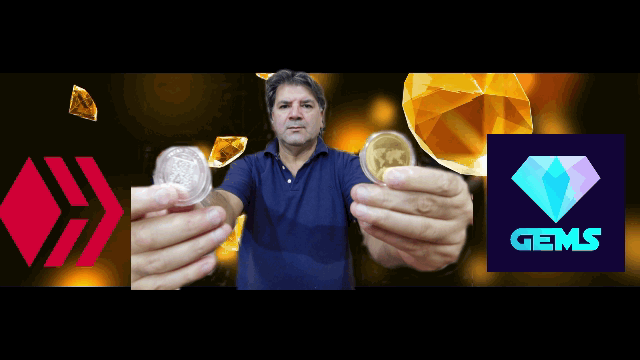 Source:  vimeo-free-videos
---
▶️ 3Speak