---
This is Wednesday, July 15th, 2020 and my day #98 of Erik Gustafsson's @flaxz
#I Am Alive Challenge-#HiveIsAlive Day #36 of #MyHiveGoals and #IAmEngaged
Tonight is Rob Gehring's @ghchamry Online Marketing Mastery Webinar: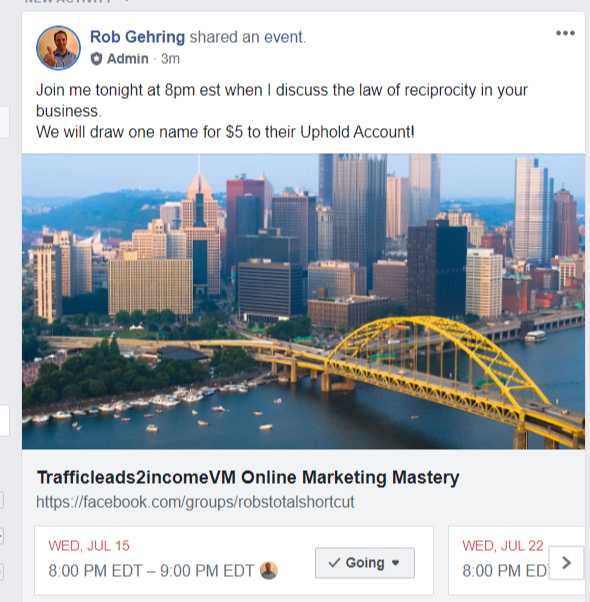 Erik, who is known as @flaxz on the blockchain, started this challenge to provide those of us who are taking it on with an opportunity to embrace gratitude for being alive and able to be here thriving on Hive during this crazy time around the world. It is also a great way to practice consistency for growing our businesses and brands online here on the blockchain and other places on the internet.
View Erik's original post at the link below:
https://peakd.com/hive-100421/@flaxz/glmrrjya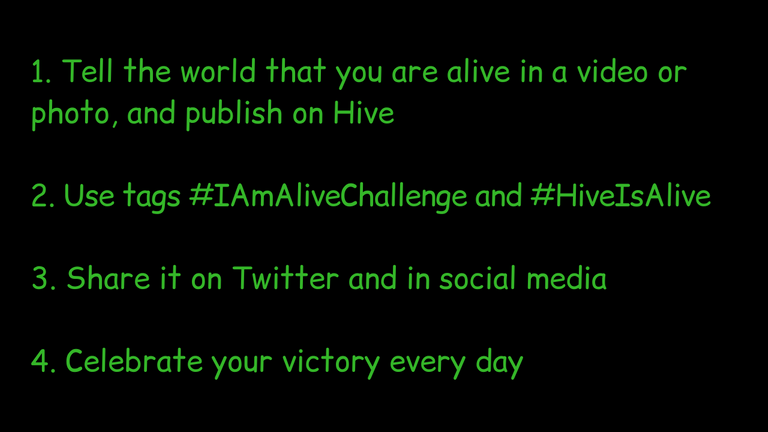 Here are some links to posts from #MyHiiveGoals created by @robwillmann and #IAmEngaged created by @slackerman.
I am posting the links to some of their posts explaining how these challenges work and why they started them.
Links to posts from @robwillmann for #MyHiveGoals.
https://peakd.com/myhivegoals/@robwillmann/new-challenge-myhivegoals-set-and-achieve-your-goals
https://peakd.com/ctp/@robwillmann/myhivegoals-do-goals-need-a-date-i-say-no-and-here-s-why
Steven Ackerman's newest #IAmEngaged challenge falls right in line with this for me.
Links to #IAmEngaged from @slackerman:
https://peakd.com/ctp/@slackerman/i-am-engaged-challenge-day-1
https://peakd.com/ctp/@slackerman/i-am-engaged-challenge-day-2
#MyHiveGoals today:
CTP Power: 20, 524.113 CTP after staking another 166.780 CTP tokens.
Hive: 3.664
HBD: 141.450
Hive Power: 622.374/1000 62% of next goal of 1000 Hive Power
/5000 ~12% of Dolphin Status
#IAmEngaged Posts I have upvoted, commented on and reblogged for 7/15
Applying The Law of Reciprocity to Your Business https://www.ctptalk.com/ctp/@ghcamry/applyingthelawofreciprocitytoyourbusiness-hh08j5symw
The topic for Rob Gehring's, @ghcamry Massive Marketing Success webinar tonight is the Law of Reciprocity and How it Applies to Your Business. Streaming live on Facebook @ 8 p.m. tonight. https://facebook.com/groups/robstotalshortcut
Twitter Feed On Blog
https://www.ctptalk.com/contactlistbuilder/@elizabetamt/twitterfeedonblog-gw577clrat @elizabetamt created a tutorial for a Word Press plug in she found that will pull your Twitter feed and show it on your Word Press blog.
Russells Chatter - HIVE Account Security and Name Three Things
@russellstockley
gives us some great hints here about Hive account security. A big one is to power up your hive and ctp tokens. The more liquid tokens you have the more vulnerable they are. His name three things was name your favorite smells.
Don't be an EXCUSER! - Rambles and rants #7
A reminder from
@elianaicgomes
that everyone has a life and has something or many things to deal with but that is no excuse to give up. There is a way to figure it out and keep going if you really want to build your online or any business.
It's A Good Thing I Like Pie....https://www.ctptalk.com/ctp/@jangle/itsagoodthingilikepie-do241u81bb Janelle's @jangle message in this post and video is about failure being the friend that we need to remind us that we are all human and to keep our egos in check.
Here is the link to download the I Am Alive eBook and learn how to add yourself to this group: http://lisamgentile.com/IAmAliveebook. In the eBook, you will learn how to join the #IAmAliveChallenge and celebrate every day that you are Alive!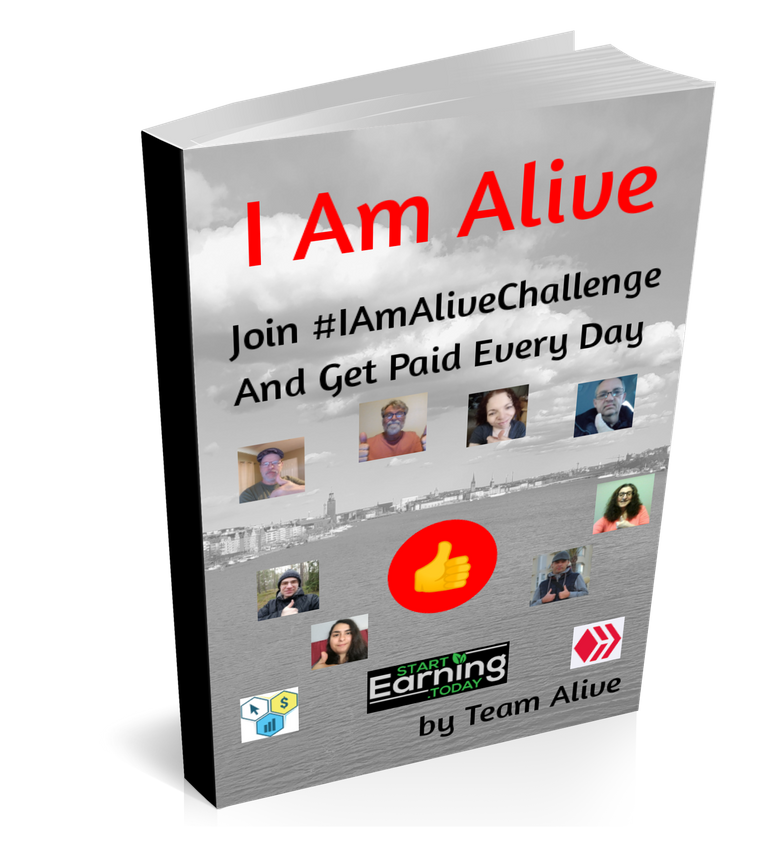 At the end of the book, you will find the instructions for how to re-brand the eBook for yourself and give it away to your list subscribers and grow your online business.
My friend, Eliana @elianaicgomes, is celebrating one month as a program owner. It is called the CTP Blueprint and guides new and experienced members of Click Track Profit on a very actionable and sensible course through the lessons in the back office of Click Track Profit!
She is having an epic contest to celebrate her first month as a program owner!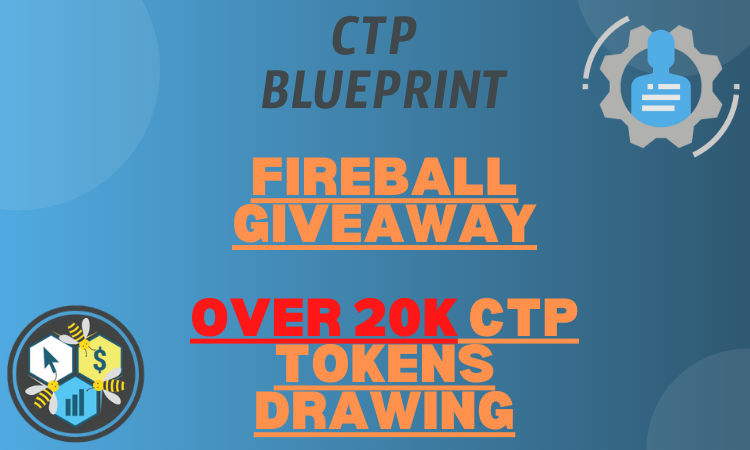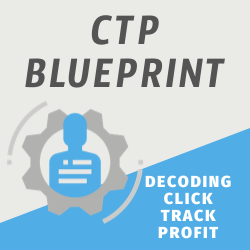 On Click Track Profit's Thursday Night Live show on June 18th, Jon and Blain relaunched the all new Plus1Success!
Here is the link to download the free ebook:
https://lisamgentile.com/Plus1SuccessBook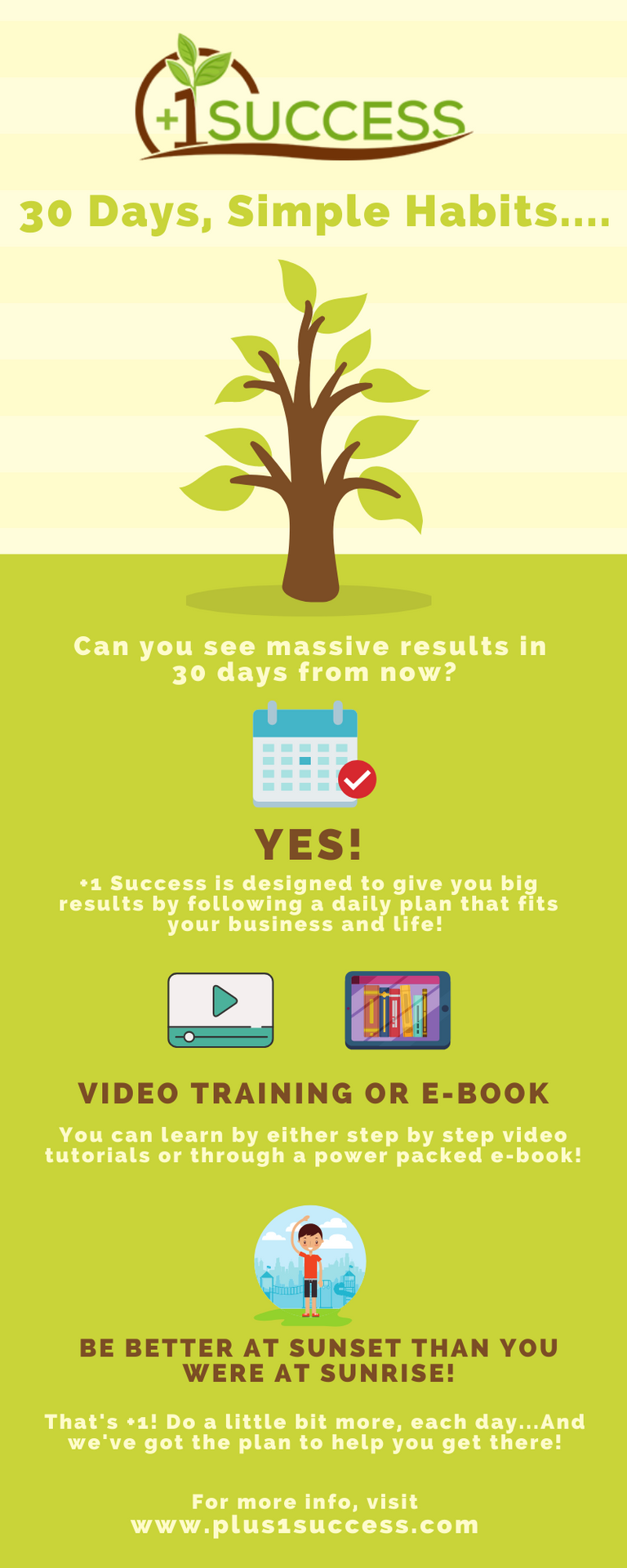 ---
▶️ 3Speak