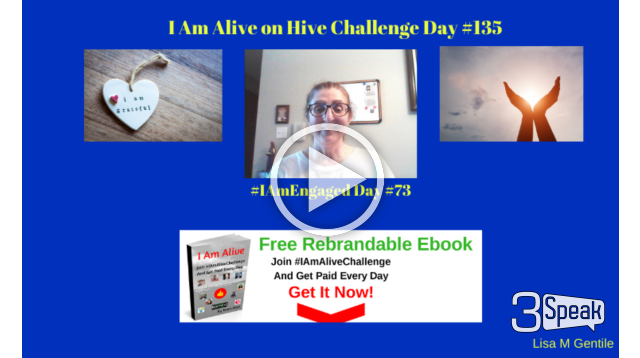 ---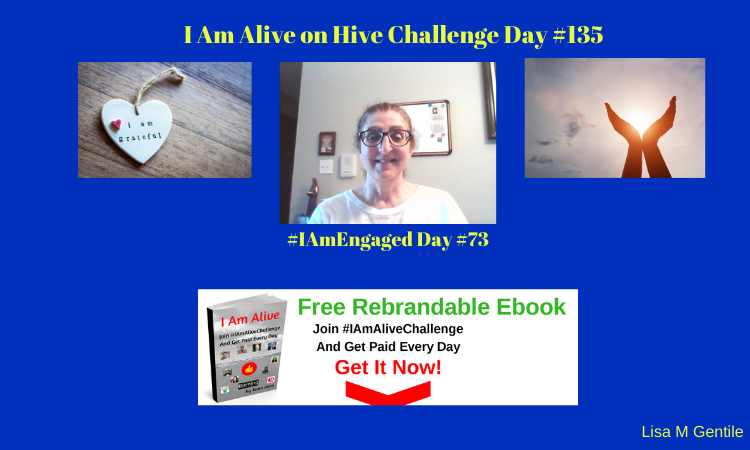 This is Thursday, September 17th, 2020 and my day #135 of Erik Gustafsson's @flaxz
#IAmAliveChallenge -- #HiveIsAlive
Day #73 of #IAmEngaged
Erik, who is known as @flaxz on the blockchain, started this challenge to provide those of us who are taking it on with an opportunity to embrace gratitude for being alive and able to be here thriving on Hive during this crazy time around the world. It is also a great way to practice consistency for growing our businesses and brands online here on the blockchain and other places on the internet.
View Erik's original post at the link below:
https://peakd.com/hive-100421/@flaxz/glmrrjya
Here is a link to the post with the guide for the I Am Alive Challenge
https://peakd.com/hive-155221/@flaxz/i-am-alive-challenge-the-guide
https://images.hive.blog/0x0/https://lisamgentile.com/wp- content/uploads/2020/05/20200418_131306_0000.png
Steven Ackerman's newest #IAmEngaged challenge falls right in line with this for me.
Links to #IAmEngaged from @slackerman:
https://peakd.com/ctp/@slackerman/i-am-engaged-challenge-day-1
https://peakd.com/ctp/@slackerman/i-am-engaged-challenge-day-2
#IAmEngaged Posts I have upvoted, commented on and reblogged for 9/17:
Not To Fall Into A Routine | IAAC 147th https://ctptalk.com/hive-155221/@iamraincrystal/routinesaregoodgenerally-75mso2w6vxm0m7wc8li30cpw21s2floq In her vlog post, Rosyel, @iamraincrystal reminds us that it is important to change things up a bit in our lives and look for new things to learn and new challenges instead of falling into a boring routine.
Changes Are Coming, Looking For Suggestions... https://ctptalk.com/hive-181335/@maddogmike/yaotbpbp Mike, @maddogmike, is looking for suggestions on how to make the #LukeIsAlive challenge more interesting and fun for participants and readers alike so that more people see that this is a great way to get their brand noticed.
Step By Step To Get To The Top Of The Mountain https://ctptalk.com/hive-119826/@russellstockley/step-by-step-to-get-to-the-top-of-the-mountain Russell, @russellstockley, talks about using time away and being in nature as steps he used to come back to the system after a traumatic head injury.
How To Use Safelists https://ctptalk.com/clb/@mjlipsey3018/howtousesafelists-aq98obgzo3 Michael, @mjlipsey3018, shares some great tips for using safelists and traffic exchanges to advertise your products and services and for how to organize and track your advertising.
Can You Have Success with Click Track Profit https://ctptalk.com/ctp/@mpursley/can-you-have-success-with-click-track-profit In this post, @mpursley shares what is required to be successful with Click Track Profit. It is more than possible with the right mindset and hard work.
Here is the link to download the I Am Alive eBook and learn how to add yourself to this group: http://lisamgentile.com/IAmAliveebook. In the eBook, you will learn how to join the #IAmAliveChallenge and celebrate every day that you are Alive!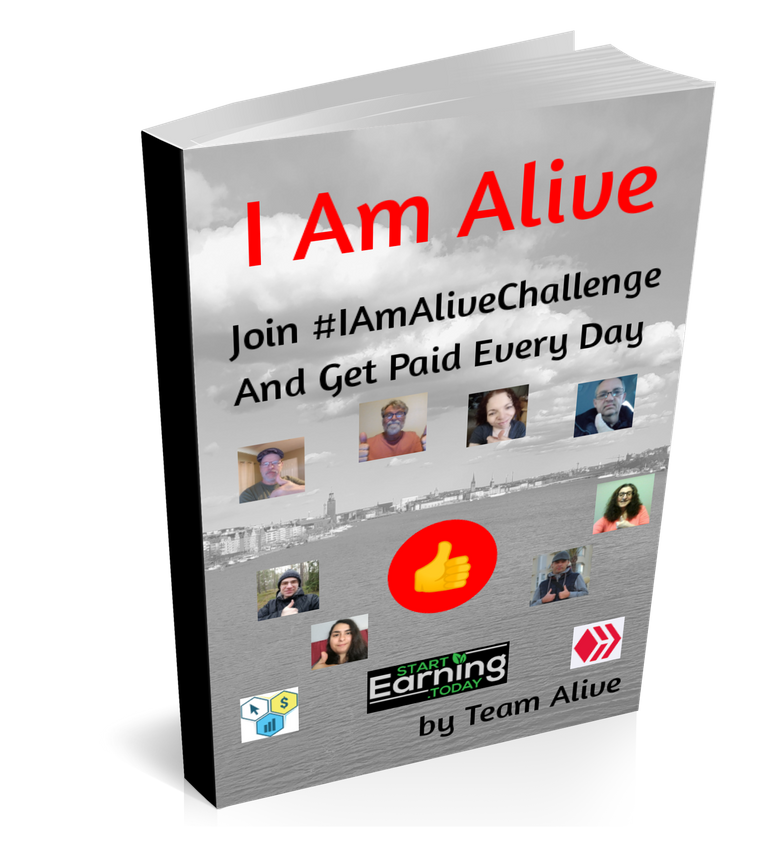 At the end of the book, you will find the instructions for how to re-brand the eBook for yourself and give it away to your list subscribers and grow your online business.
My friend, Eliana @elianaicgomes, owns a program called CTP Blueprint. It is a guide for new and experienced members of Click Track Profit with very actionable steps that guide you through the training lessons and modules in the back office.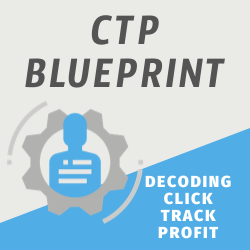 On Click Track Profit's Thursday Night Live show on June 18th, Jon and Blain relaunched the all new Plus1Success!
Here is the link to download the free ebook:
https://lisamgentile.com/Plus1SuccessBook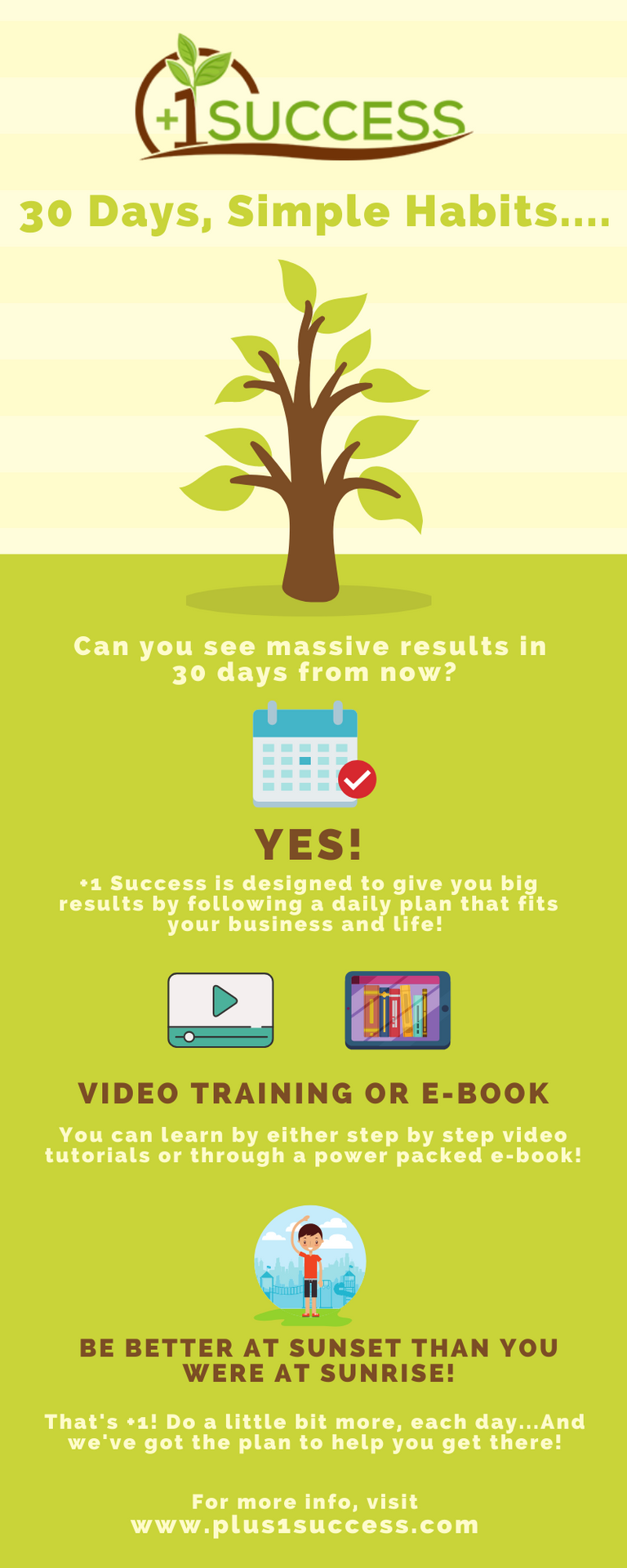 Learn 4 awesome simple ways to get into crypto with spending a dime. It will only take you 15 minutes of your time to get started.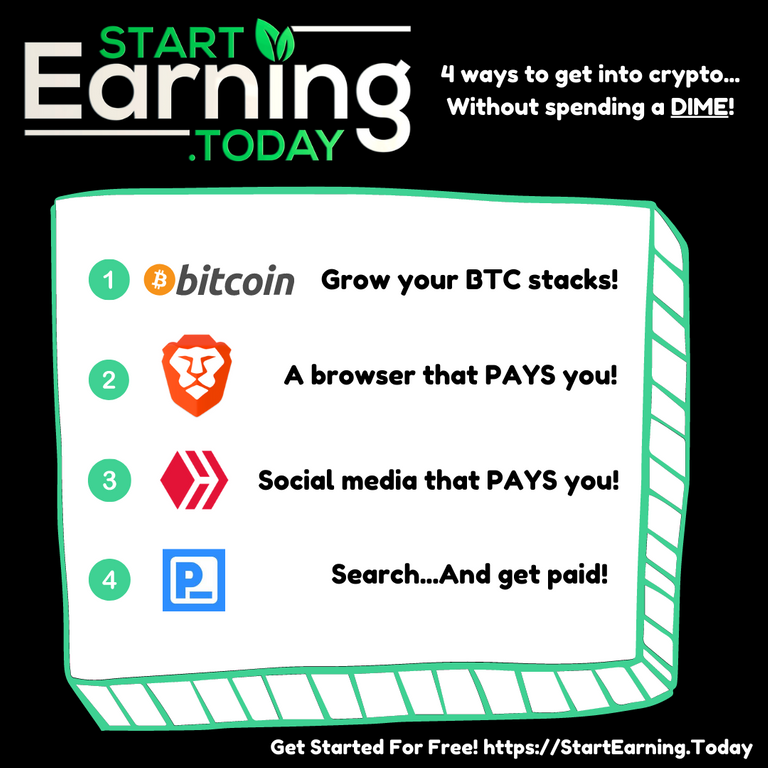 Curious about Hive and don't know how to get started? I have just the thing to share with you. Jon and Blain launched it on the Crypto Monday webinar 9/14/2020. Click here to watch the replay for more information on how the new Hive Guide can get you started quickly.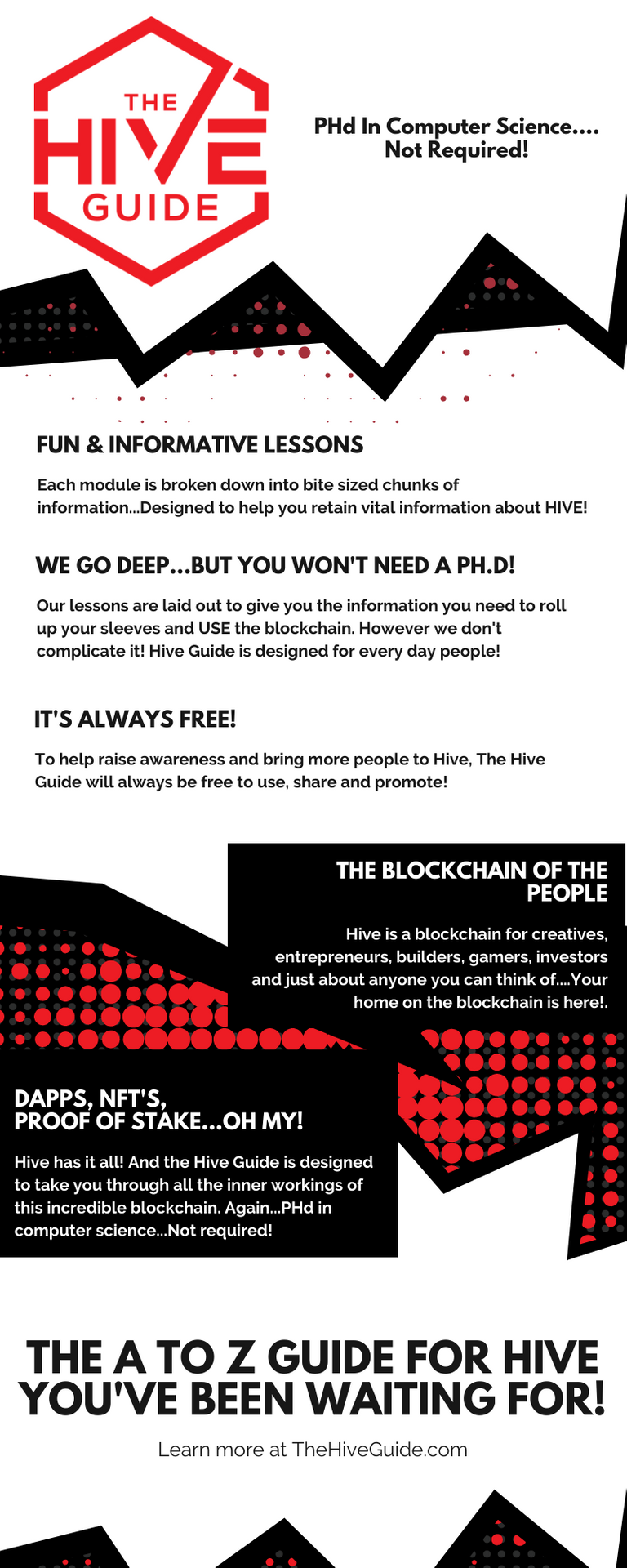 ---
▶️ 3Speak