---
This is Tuesday July 14th, 2020 and my day #97 of Erik Gustafsson's @flaxz
#I Am Alive Challenge-#HiveIsAlive Day #35 of #MyHiveGoals and #IAmEngaged
Erik, who is known as @flaxz on the blockchain, started this challenge to provide those of us who are taking it on with an opportunity to embrace gratitude for being alive and able to be here thriving on Hive during this crazy time around the world. It is also a great way to practice consistency for growing our businesses and brands online here on the blockchain and other places on the internet.
View Erik's original post at the link below:
https://peakd.com/hive-100421/@flaxz/glmrrjya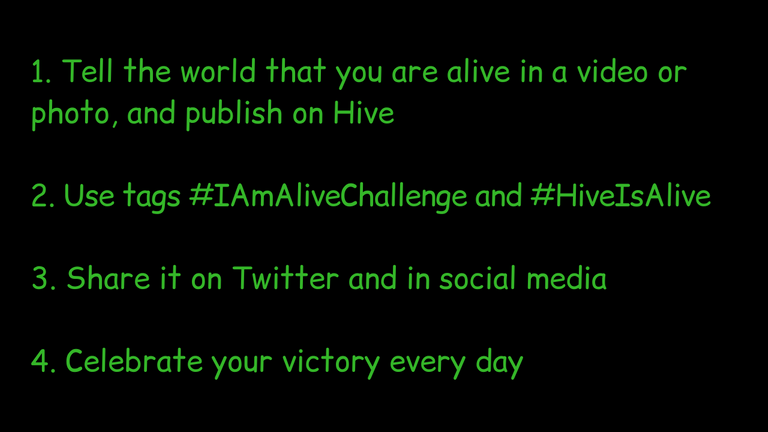 Here are some links to posts from #MyHiiveGoals created by @robwillmann and #IAmEngaged created by @slackerman.
I am posting the links to some of their posts explaining how these challenges work and why they started them.
Links to posts from @robwillmann for #MyHiveGoals.
https://peakd.com/myhivegoals/@robwillmann/new-challenge-myhivegoals-set-and-achieve-your-goals
https://peakd.com/ctp/@robwillmann/myhivegoals-do-goals-need-a-date-i-say-no-and-here-s-why
Steven Ackerman's newest #IAmEngaged challenge falls right in line with this for me.
Links to #IAmEngaged from @slackerman:
https://peakd.com/ctp/@slackerman/i-am-engaged-challenge-day-1
https://peakd.com/ctp/@slackerman/i-am-engaged-challenge-day-2
#MyHiveGoals today:
Today started out with my liquid CTP tokens at 1083.805. I went ahead and staked the 83.805 tokens and kept the 1000 liquid just in case.
CTP Power was at 20273.528 which is what it was yesterday. After staking the 83.805 tokens it was brought up to 20357. 353 CTP Power. That is ~81% of my next goal of 25000 CTP Power.
Hive: Still at 3.367
HBD: 138.362
Hive Power: 608.057 (And because I was on the Crypto Monday webinar live last night I got a delegation of 100 Hive Power from @jongolson to give my voting values a little more juice)
#IAmEngaged Posts I have upvoted, commented on and reblogged for 7/14
Good Morning & Happy Tuesday https://ctptalk.com/ctp/@pixiepost/good-morning-and-happy-tuesday-qddocp Jenn Nieto, @pixiepost shared a quote from Danny Kaye that caught my eye. Never saw this quote before anywhere else.
100 - Consistency is the key - 100 - IAAC https://ctptalk.com/hive-155221/@bradleyarrow/100-consistency-is-the-key-100-iaac @bradleyarrow is celebrating a huge milestone here. 100 days of participating in the #IAmAliveChallenge posting videos and blog posts. Congratulations, Bradley!
Don't be Complacent with your HIVE Account https://ctptalk.com/hive-119826/@russellstockley/don-t-be-complacent-with-your-hive-account
@russellstockley shares a very important lesson here about keeping a close eye on your Hive account activity and making sure not to click any links on platforms like FB that appear to be from Hive or other blockchain platforms offering free crypto.
Unpleasant Surprise - Pixie Dust Hunt 3
https://ctptalk.com/hive-181335/@ph1102/oddnqglo @ph1102 shares a story about encountering snakes who were eating the small fish he was using for bait and stealing #pixiedust.
IAAC Day 82 | Chooseday Thoughts: Be Tolerant https://ctptalk.com/hive-155221/@iamraincrystal/fjsahaho @iamraincrystal is dealing with an internet connection issue at home and choosing to be patient as possible and not get emotional about it. Reminds us that it is our choice how we respond to an outside stimulus.
Here is the link to download the I Am Alive eBook and learn how to add yourself to this group: http://lisamgentile.com/IAmAliveebook. In the eBook, you will learn how to join the #IAmAliveChallenge and celebrate every day that you are Alive!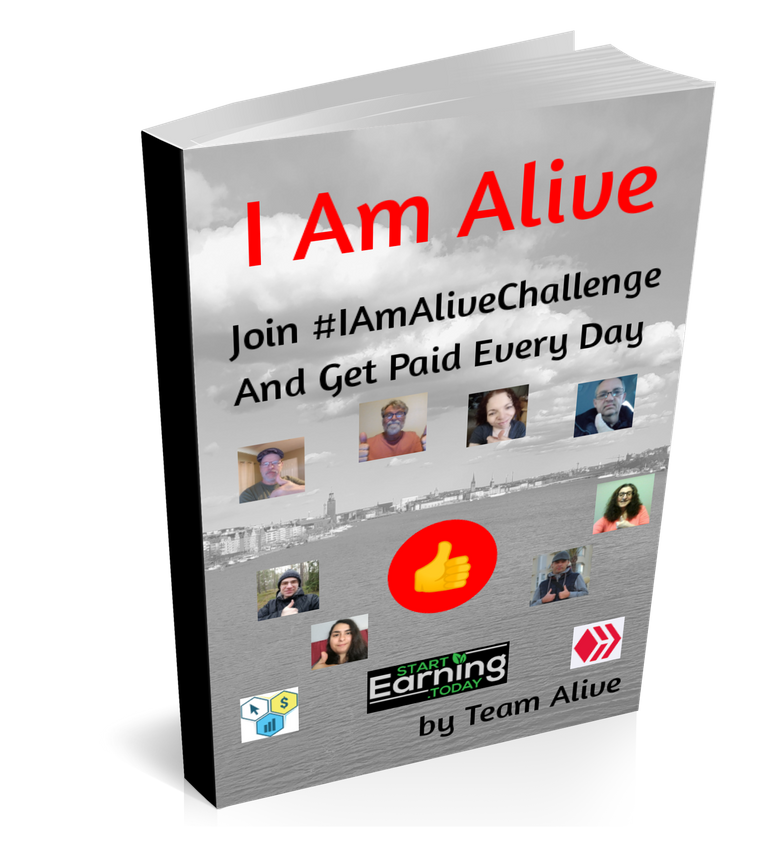 At the end of the book, you will find the instructions for how to re-brand the eBook for yourself and give it away to your list subscribers and grow your online business.
My friend, Eliana @elianaicgomes, is celebrating one month as a program owner. It is called the CTP Blueprint and guides new and experienced members of Click Track Profit on a very actionable and sensible course through the lessons in the back office of Click Track Profit!
She is having an epic contest to celebrate her first month as a program owner!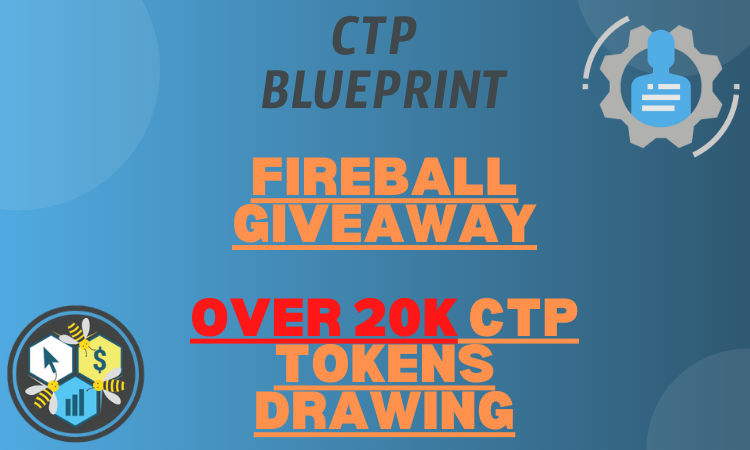 There's still time to join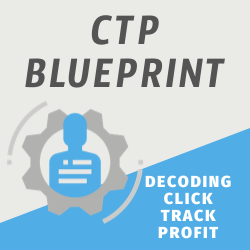 and get yourself some entries to this Epic Fireball Drawing!
On Click Track Profit's Thursday Night Live show on June 18th, Jon and Blain relaunched the all new Plus1Success!
Here is the link to download the free ebook:
https://lisamgentile.com/Plus1SuccessBook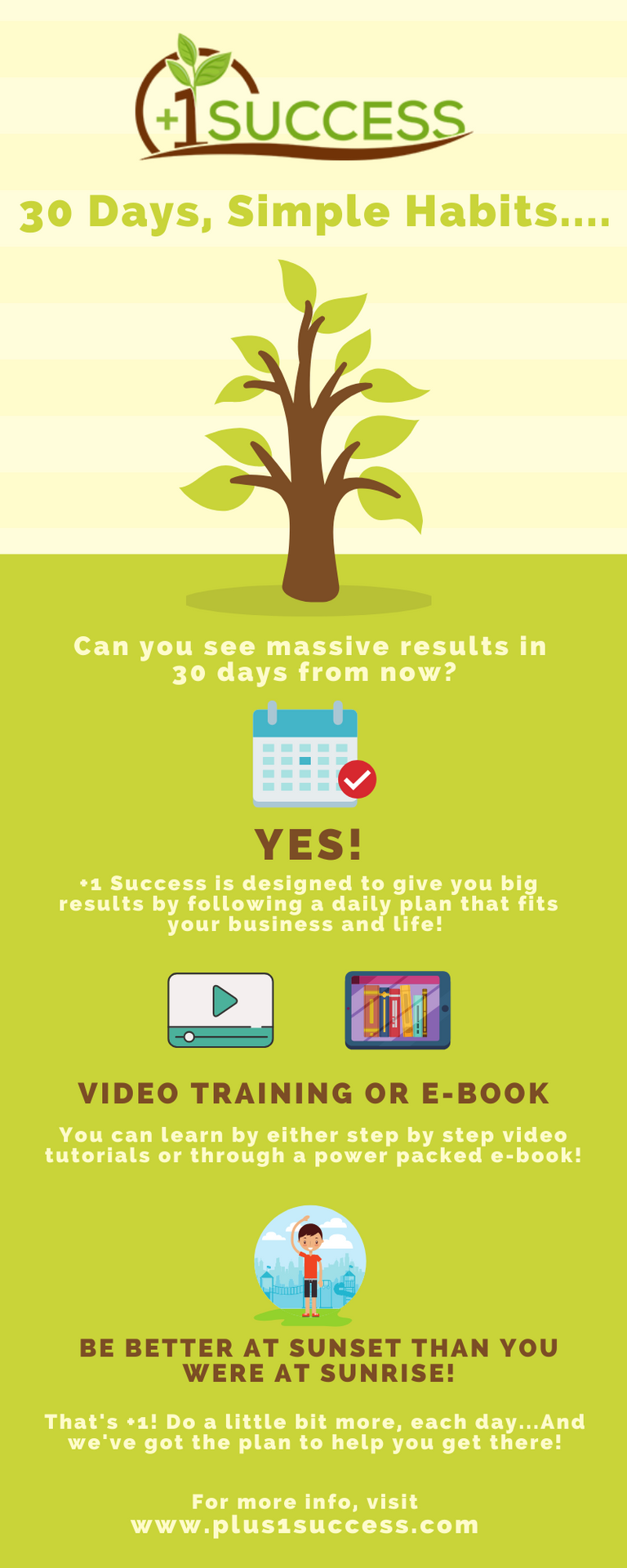 ---
▶️ 3Speak