---
This is Saturday July 11th, 2020 and my day #94 of Erik Gustafsson's @flaxz
#I Am Alive Challenge-#HiveIsAlive Day #32 of #MyHiveGoals and #IAmEngaged
Erik, who is known as @flaxz on the blockchain, started this challenge to provide those of us who are taking it on with an opportunity to embrace gratitude for being alive and able to be here thriving on Hive during this crazy time around the world. It is also a great way to practice consistency for growing our businesses and brands online here on the blockchain and other places on the internet.
View Erik's original post at the link below:
https://peakd.com/hive-100421/@flaxz/glmrrjya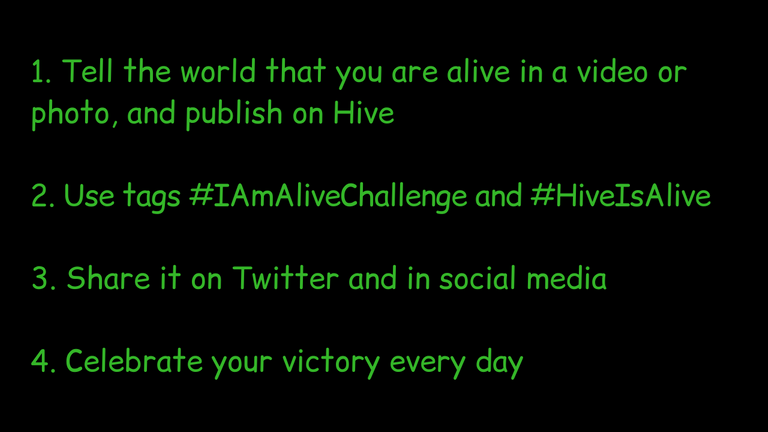 Here are some links to posts from #MyHiiveGoals created by @robwillmann and #IAmEngaged created by @slackerman.
I am posting the links to some of their posts explaining how these challenges work and why they started them.
Links to posts from @robwillmann for #MyHiveGoals.
https://peakd.com/myhivegoals/@robwillmann/new-challenge-myhivegoals-set-and-achieve-your-goals
https://peakd.com/ctp/@robwillmann/myhivegoals-do-goals-need-a-date-i-say-no-and-here-s-why
Steven Ackerman's newest #IAmEngaged challenge falls right in line with this for me.
Links to #IAmEngaged from @slackerman:
https://peakd.com/ctp/@slackerman/i-am-engaged-challenge-day-1
https://peakd.com/ctp/@slackerman/i-am-engaged-challenge-day-2
#MyHiveGoals today:
Hive: 3.367
HBD: 132.315
HP: 581.715 /1000 58%
/5000 12% of Dolphin
CTP: Tokens are being replenished after the small upgrade I paid for earlier this week. I am back up to 867.723.
CTP Power is the same as yesterday's
#IAmEngaged Posts I have upvoted, commented on and reblogged for 7/11
How to build your brand on auto pilot using a signature banner
https://ctptalk.com/ctptalk/@paulnulty/how-to-build-your-brand-on-auto-pilot-using-a-signature-banner
My brain is abuzz with ideas! IAAC 97
https://ctptalk.com/hive-119826/@bradleyarrow/my-brain-is-abuzz-with-ideas-iaac-97 Bradley's post mentions a secret project he is working on, an update on where he is with his Hive goals and how many people are now involved with his Curation Trail
Distraction... What To Do About It https://ctptalk.com/hive-181335/@rezoanulvibes/cfvupfcd I appreciate learning how other people bring themselves back from a distraction and avoid being totally derailed from what they were supposed to be doing.
Water: Things we take for granted
https://ctptalk.com/hive/@imfarhad/water-things-we-take-for-granted Farhad's post is about his concern over the water pressure in his apartment not being strong enough to take a shower and the relief he felt when he found out it was being worked on and was fixed in a couple hours. Water is a resource that is too often taken for granted.
Happy Caturday Everyone!

I love watching cats and pets in general entertain themselves. This was a fun video.
Here is the link to download the I Am Alive eBook and learn how to add yourself to this group: http://lisamgentile.com/IAmAliveebook. In the eBook, you will learn how to join the #IAmAliveChallenge and celebrate every day that you are Alive!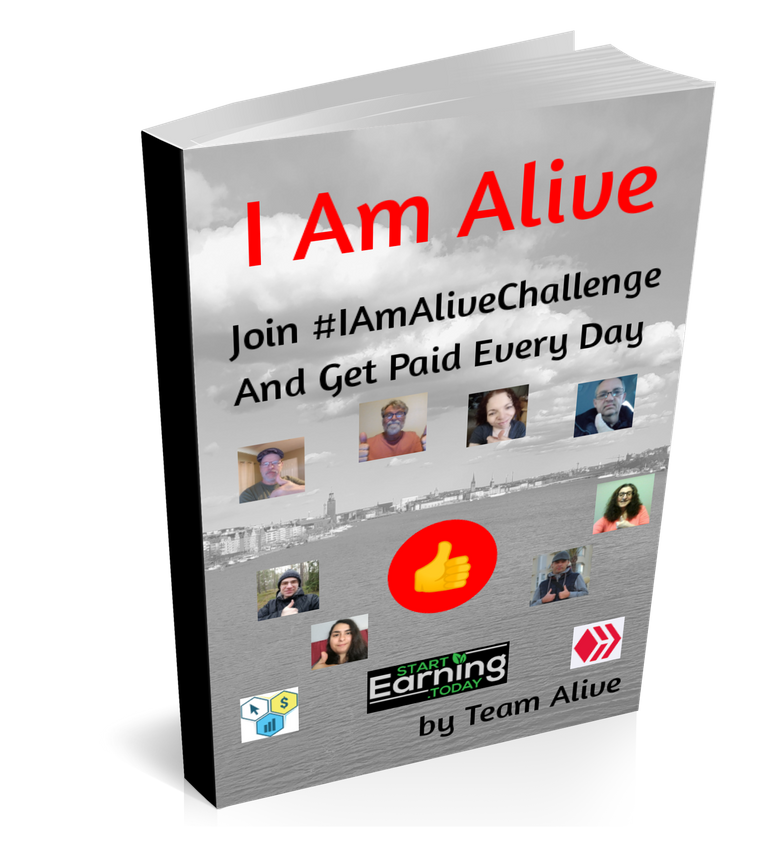 At the end of the book, you will find the instructions for how to re-brand the eBook for yourself and give it away to your list subscribers and grow your online business.
My friend, Eliana @elianaicgomes, is celebrating one month as a program owner. It is called the CTP Blueprint and guides new and experienced members of Click Track Profit on a very actionable and sensible course through the lessons in the back office of Click Track Profit!
She is having an epic contest to celebrate her first month as a program owner!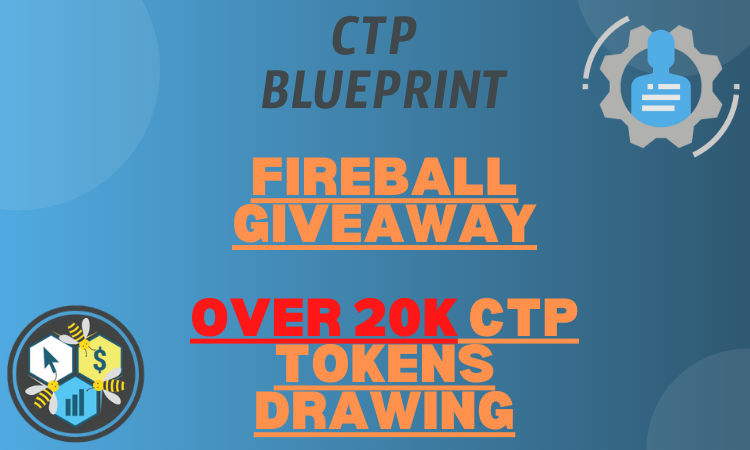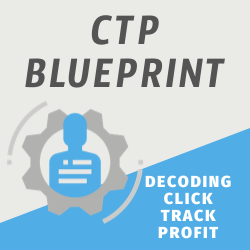 On Click Track Profit's Thursday Night Live show on June 18th, Jon and Blain relaunched the all new Plus1Success!
Here is the link to download the free ebook:
https://lisamgentile.com/Plus1SuccessBook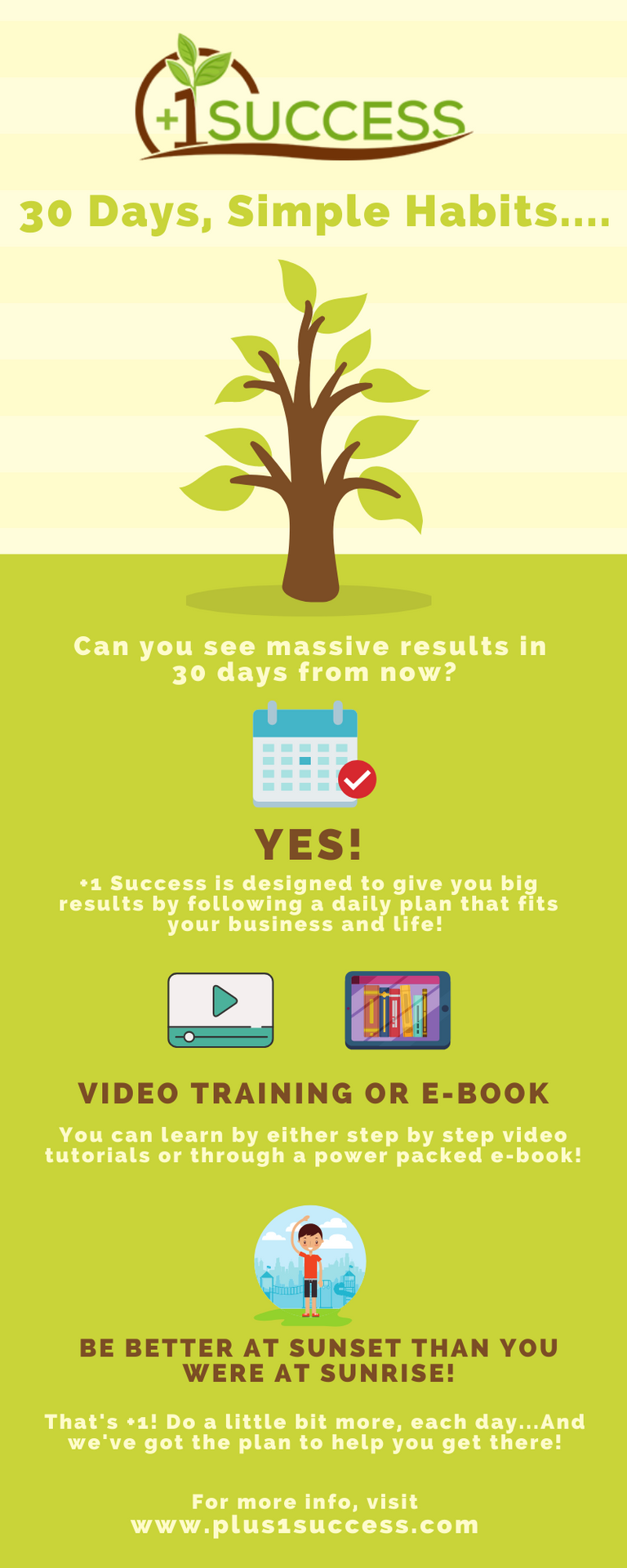 ---
▶️ 3Speak