We Are Alive - Update About ALIVEM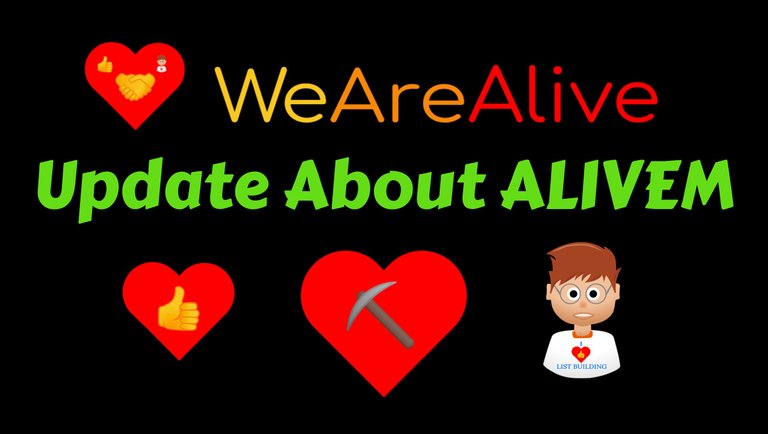 Made in Desygner
Update About ALIVEM
2 weeks has now passed since we updated our White Paper and started the funding for ALIVEM, our miner token for ALIVE, and you can read all the details about this here, We Are Alive - White Paper Updated.
Yesterday we reached over 1000 Hive in standing buy orders at the 5 Hive price point, and as was promised we placed a sell order of 1000 ALIVEM at 5 Hive each, and thereby also filling those standing buy orders.
Here is our ALIVEM richlist as it stands right now.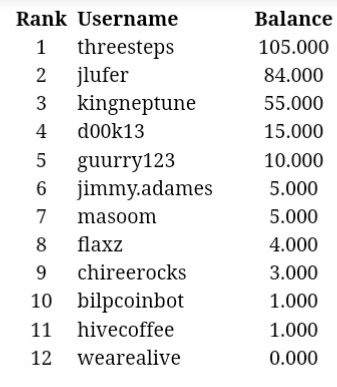 Screenshot
We now also have 2 standing buy orders for BEE in Hive-engine, the first one placed after we made the first ALIVEM sell order and the second after people bought more miners.


Screenshot
To activate the miners and make them start mining ALIVE tokens we need 2100 BEE and as follows.
Staking: 1000 BEE
Mining Contract: 1000 BEE
Update Scotbot: 100 BEE
After placing our buy orders the market also changed after that, both was placed at the very top when they where made, so we will see how fast that these buy orders gets filled, here is the current top 4 buy orders by all buyers including our 2 buy orders.


Screenshot
So that is where we are currently at in regards of activating the miners, and any more miners sold will of course help bring us even closer to the 2100 BEE we need to do so.
Thank you very much everyone for buying our miners, and here we mention all ALIVEM holders.
@threesteps
@jlufer
@kingneptune
@d00k13
@guurry123
@jimmy.adames
@masoom
@flaxz
@chireerocks
@bilpcoinbot
@hivecoffee
Thank You!
Thank you very much for reading this post, leave your thoughts in the comments below, and ...
Stay safe, awesome and alive!
Sincerely,
We Are Alive And .Social
Written by @flaxz
This is my own personal opinion, do your own research before investing, and seek legal counsel if uncertain.
---
---
---
---