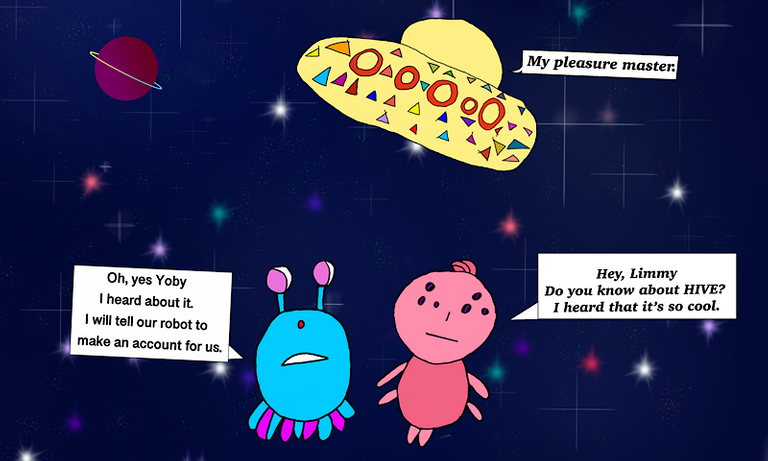 This post is about my Alien NFT drawing that my sister and I made together. I sold it about one or two weeks ago. I hope you enjoy my post.
My First Picture I Sold In NFT Showroom
I made with my sister. First she draw aliens on the paper and then I make it copy in my Sketchook for my ipad. I color and make background and think to make Aliens talking about Hive in it.
I sold my art for 60 SWAP.HIVE. My dad told me that I can sell more then he does if I work hard. I sold it after only 10 or 20 minutes. My dad said it is the same price as 20 or 22 US dollars. A man that bought my art is @richardfyates, and my Dad say because @juliakponsford say I can sell my art.
I love to sell art now. I will draw more to sell on NFT Showroom. Don't forget to go check my account in NFT showroom. I want to say thank you to @richardfyates for buy my art.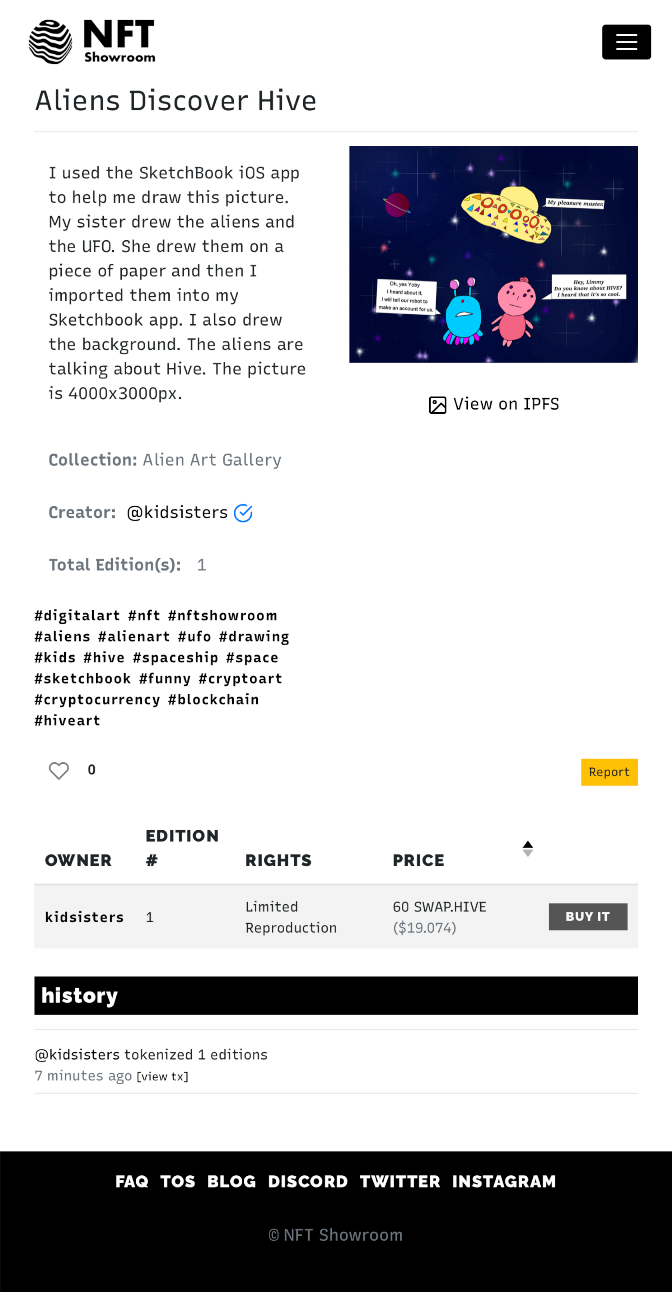 I never now about the NFT showroom before. Then my dad told me that he knows a website what we can sell computer art and GIFs in it. I am so happy I already sold it because I pay 5 SWAP.HIVE to make it for sell. The same day that I sell it. This is a new way to make money.
I will make more art to sell in NFT showroom. The art that I sell is my art and my sister's art together. The aliens and the UFO are by my sister and the background is by me, and I color everything. I hope you like my sister's art and my background.
Join NFT Showroom | Click Here
---
🙏 THANKS FOR READING 🙏
If you enjoyed this post, please upvote and reblog.