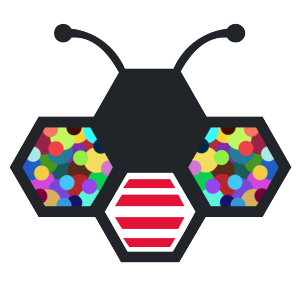 It's been on my to-do list to give some love on this old community. The community was originally built from the people that made up the steemartists community and rebranded to suit the new platform. It lost a lot of active members but will put some effort into rebuilding it while I'm here. Here's a link to the first Introduction Post of ArtBees.
---
What makes ArtBees different from other existing art communities on Hive?
It's focus is more on engagement between artists on the platform regardless of what skill level they are in. Whether you're a beginner or a professional artist, you could always chill with this community and share what art related topic you got in mind. It's not a curation or voting group. This means no curation compilations or an account made to provide upvote support on member posts. The focus here is interactions.
The Long Term Goals I want to accomplish on this community.
1.Build a tight knit community of artists.
2.Onboard more artists on the platform.
---
I could be shouting in the abyss from this post. I doubt a lot of artists would bother with this community knowing fat upvotes aren't going to be a norm here. That's fine. I like to invest in people that are interested with other people. Monetary rewards only undermine why communities are built. Once the money is gone, so does the relationship that was founded by it, and that's something I really want to avoid happening on ArtBees.
From personal experience back in the old blockchain, this community had a lot of members willing to support one another. This is where I got the first hand experience of getting constructive advice on how to do art better without paying for it. Free tutorials, and expert opinions from the pros themselves. A beginner artists doesn't get that privilege readily on most social media platforms. It's mostly every artist for themselves until they root themselves enough following to matter to other artists.
I've talked about how algorithms are being mean to new artists. I'm glad Hive doesn't operate on the frontend like these centralized social media. This gives undiscovered users a fair chance to be noticed if they put in the work to connect with other users. There are no invisible codes that push your posts behind the wall if it doesn't get enough comments or views. Everyone has a fair shot at fame if they put in the work.
If you're asking for constructive criticism n your craft, want to talk about something art related, or sharing your stuff, this is the community for you. Whether it's traditional or digital art, music, photography, arts and crafts, and other forms of art, it's welcome. Just be sure to mark your posts with NSFW if it contains so, and be considerate with the thumbnail.
---


This is a link to our Discord Group.
---
If you made it this far reading, thank you for your time. This is a creative footer by @adamada. A Hobby illustrator