Прийшов час переходити на світлу сторону. Трьохденний песимістичний настрій зумовлений інтенсивним робочим тижнем підійшов до кінця. Я дуже радий, що сьогодні п'ятниця. Це означає, що попереду 2 вихідних дні, які повинні відволікти мене від роботи, якої стало аж занадто багато в моєму житті. Це перші вихідні, які б я був радий провести "деградуючи" за монотонним інтернет серфінгом, грою в монстрів, чи торгівлею їх картами, читаючи книгу чи дивлячись фільм. Але, в тещі день народження, тому як би я не хотів, а треба їхати вітати.
It's time to move on to the bright side. The three-day pessimistic mood caused by the intensive work week has come to an end. I am very glad that today is Friday. This means that there are 2 days off that should distract me from work, which has become too much in my life. This is the first weekend I would be happy to spend "degrading" on monotonous internet surfing, playing monsters, or trading their cards, reading a book or watching a movie. But, it's my mother-in-law's birthday, so no matter how much I want to, I have to go to greet her.
Це прекрасна нагода змінити оточення та відволіктись від усіх проблем. Але, ця поїздка гарантує порушення мого режиму сна. Як би я не старався, а в гостях лягти спати навіть в 21:30, я вже не говорю про 21:00 не реально. Що не зробиш заради любимої тещі. Наприклад я, готовий жертвувати самим цінним що в мене є - здоровим сном :)
This is a great opportunity to change the environment and distract from all the problems. However, this trip guarantees a violation of my sleep pattern. No matter how hard I try, and go to bed even at 21:30, I'm not talking about 21:00 is not real. What can you not do for the sake of your beloved mother-in-law. For example, I am ready to sacrifice the most valuable thing I have - healthy sleep :)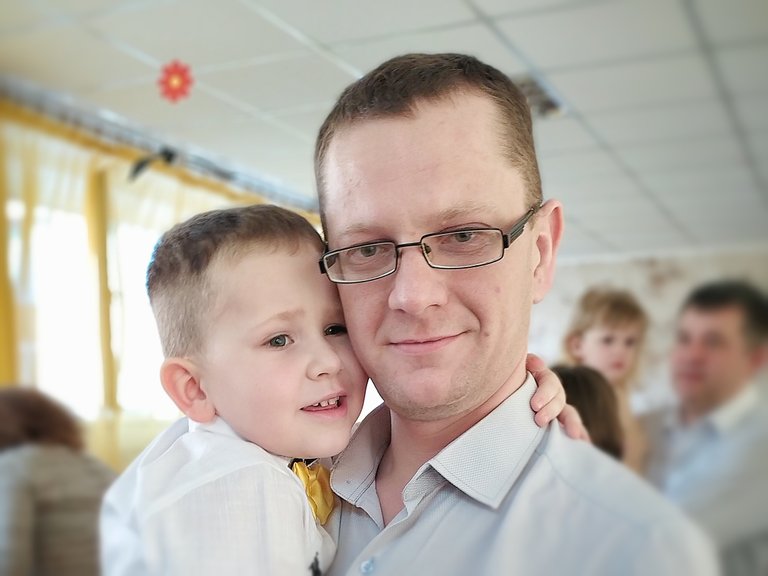 Так, як теща живе понад 200 км від нас, ми не так часто їздимо до неї, як би хотілось дружині та сину. Вони з нетерпінням чекають кожної нової поїздки. Дружина чекає поїздки, бо сильно сумує за рідними, а синові подобається гратись із старшою двоюрідної сестричкою, яка живе біля бабусі. Тому, мої бажання в такі моменти мало кого хвилюють, навіть мене. Включається функція "треба".
Since my mother-in-law lives more than 200 km from us, we do not go to her as often as our wife and son would like. They look forward to each new trip. The wife is waiting for the trip because she misses her family very much, and the son likes to play with his older cousin, who lives next to his grandmother. Therefore, few people worry about my desires at such moments, even me. The "must" function is activated.
А взагалі, теща в мене золота. Мені достатньо тільки сказати, що хочеться то чи іншого чи з'їсти чи випити, як я вже їм чи п'ю. В такі моменти я дивуюсь, чому генетика пропустила ген, що відповідає за таку гостинність у моєї дружини. Бажаю всім вихідних, як мінімум не гірших, чим будуть у мене.
In general, my mother-in-law is the gold. All I have to do is say that I want to eat or drink something or other, as I already eat or drink. At times like this, I wonder why genetics missed the gene responsible for such hospitality in my wife. I wish everyone a weekend, at least not worse than I will have.
10% від виплат даної статті я відправляю на своєрідний "депозитний" рахунок своєму синові @andruto. На мою думку заощадження на блокчейні HIVE буде набагато цікавішим за будь-який депозит, що я знаю.
I send 10% of the payments of this article to a kind of "deposit" account to my son @andruto. In my opinion, saving on the HIVE blockchain will be much more interesting than any deposit that I know of.
    Весь зміст створено автором за псевдонімом @cranium для однойменного блогу на блокчейні HIVE. Використання будь-яких матеріалів дозволено лише після погодження з автором.
    Все содержимое создано автором за псевдонимом @cranium для одноименного блога на блокчейне HIVE. использования любых материалов разрешено только после предварительного согласия автора. 
    All content was created by the author under the pseudonym @cranium for the blog of the same name on the HIVE blockchain. The use of any materials is allowed only after agreement with the author.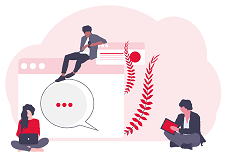 Not got an account yet? Sign up to Hive!

AD
Ти вже вариш пиво? Щоб почати грати просто натисни на картинку. @cryptobrewmaster - перша криптогра на блокчейні, в яку можна грати без обов'язкових інвестицій!!!
Are you already brewing beer? To start playing just click on the picture. @cryptobrewmaster - the first blockchain cryptogame that can be played WITHOUT mandatory investment !!!