The blossom falls .
I wrote this last year , five weeks after we were locked down due to the pandemic . This year the blossom is again falling. We have had over a year of different lockdown restrictions all over the world . We hope that we will be able to start to enjoy our lives again .
***The blossom is falling from the tree. It has been five weeks we have been locked down and we have seen the tree bloom and now start to shed its pink blossom . Lying on the ground like confetti at a wedding but of course there are no weddings other than a bride and groom with witnesses. No family to celebrate the nuptials . No party . No first dance . The blossom lies on the ground. It does not know what goes on all around. The peace in the streets. There are no planes in the sky. No children chatting on their way to school. Couples pass hurriedly by. Not stopping and barely acknowledging the man with a dog who shuffles along . The dog runs through the pink blossom. Petals fly around landing on the pavement only to be whisked up again with the wind . Colour on the grey pavement with chocolate wrappers entwined in the pink coloured blur of petals . Will we see this again? ***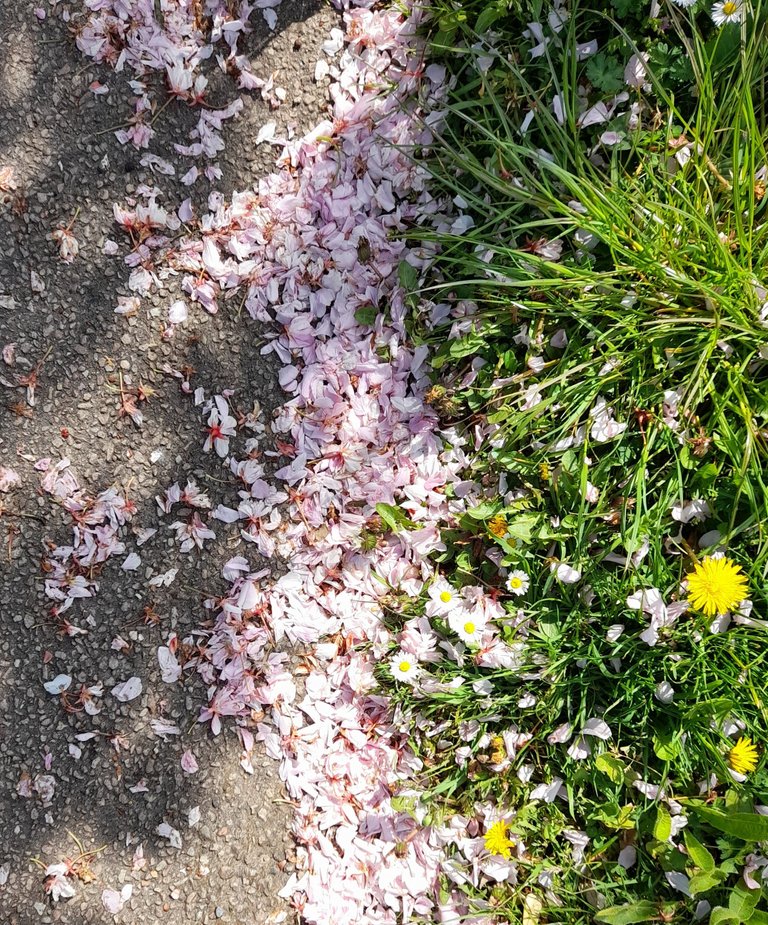 My own photo of blossom on the pavement .
---
---