Have you ever woken up with the feeling of doing absolutely nothing?
Or Maybe suddenly at some point in the day your brain and body shuts down and wants to do absolutely nothing?
Well today is a Sunday and Rachel is feeling the same.
She feels hungover but there was no drugs or alcohol involved.
She feels like time has stopped yet the clock continues to tick.
She feels kind of bored.
Not Netflix; Not her favourite Anime Series; Not WEBTOON; Not her favourite septet playlist... Absolutely nothing...
She doesn't feel hungry nor sleepy nor in mood of going out... Absolutely Nothing again.
Maybe she had caught the so called Sunday Blues Symptom.
It is said that such Symptom is common due to mental pressure and excessive stress which is very common these days. People experiencing such symptoms normally go into depression, anxiety and are overwhelmed by emotions and tears. They start questioning the meaning of life and start blaming themselves and others the the way their life turned out. While doing all this their subconscious starts playing a sad blue song in the background and they picture themselves as the protagonist of some Oscar Nominated film.
It is said that there is only one know cure that the help the people recover and that is talking to ones family or loved one. It is said that speaking to ones ex's or best friend is highly not recommended as the former causes more issues and the latter causes the spreading of the symptom over whatever media used for communication. Normally physical presence is highly effective but due to circumstances communication on phone or other means are recommended. If you find one facing such symptom kindly recommend the same.
Well Rachel feels a lot more better after speaking to her Mother so I guess the said remedy works.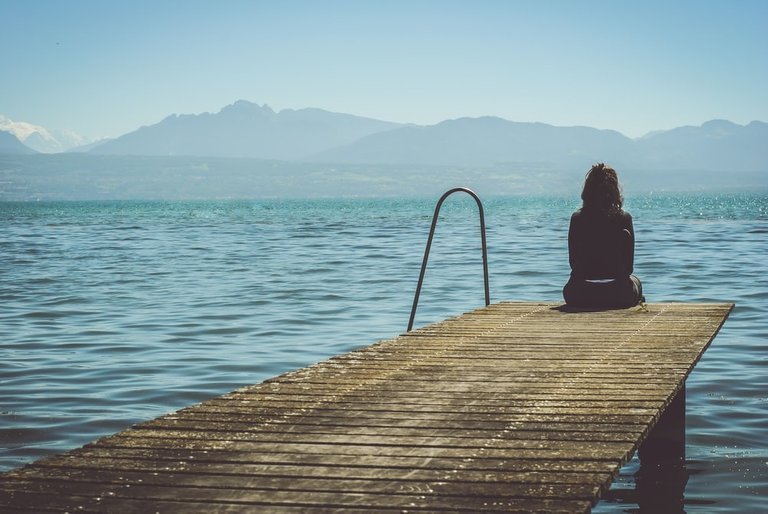 Image Source : Unsplash
---
Hello People!!!
Happy Monday!!!
This is my entry to the Freewrite Prompt posted by @mariannewest at https://peakd.com/hive-161155/@mariannewest/day-1156-5-minute-freewrite-sunday-prompt-sunday-blues .
I tried writing something different for this Freewrite.
I am not experienced in medicine but I know by experience that when you feel down or sad for no reason, family helps.
Stay Safe, Stay Strong and Stay Healthy.
Have a great day ahead.
Cheers.