Today was the fourth time.
The first three times a thought it was a prank or a passable coincidence... but four times in a row that's not something that be shoved away under the generalisation of coincidence.
The First day he told me "Take an Umbrella Sis, it will Rain".
Well it was a Super Sunny and Warm day so I passed on the Umbrella and within an hour it started pouring.
I thought my little brother might have checked the weather on the TV or on Mom's phone.
The Second day he told me "Careful don't let Elephant trip you over".
Why would I run into an elephant in town and why in god's name will it want to trip me over was my thoughts but apparently by the end of the day he was right. While walking back home a Pomeranian dog attempted to run between the gap of my feet while trying to flee from its owner. This movement threw me off balance and I fell over my face. Guess the name of the doggie ... Yup it's called Elephant. Why is a Pomeranian called Elephant ... I have absolutely zero clue. I was overwhelmed with pain that I could not relate it back to my little brother.
The Third day he told me "You should cut your hair".
I love my hair!!! Why would I cut my hair??? were my thoughts again.
That day I travelled in a sub during a rush hour and some idiot was chewing bubble gum behind me.
For some strange reason he blew a huge bubble in the sub and it exploded all over the back of my head. Yup I got a hair cut.
Again today he said "Ditch the Onions".
So putting in shortly I basically ignored this again and was partnered with this really cute guy I had been crushing on the whole semester. The whole period I could only nod my head and think about not opening my mouth around him. Yup after this incident, things are officially weird.
Now I am sitting with my brother in his room.
I asked him "Nick, I want you to be a good boy and tell me the truth...How did you know about the rain, the dog, the gum and my hair ???".
Nick smiled at me and said "The Universe told me to warn you".
I raised an eyebrow and scoffed "The Universe ??? Nick no games ... Tell me how you knew about those stuff".
"I am telling you the truth ... it's right inside my wardrobe", Nick replied seriously.
"The Universe is in your wardrobe ??? Show me then ???"
I can not explain in words what I saw in the wardrobe.
It was beyond my comprehension.
I guess I'll leave it just at that.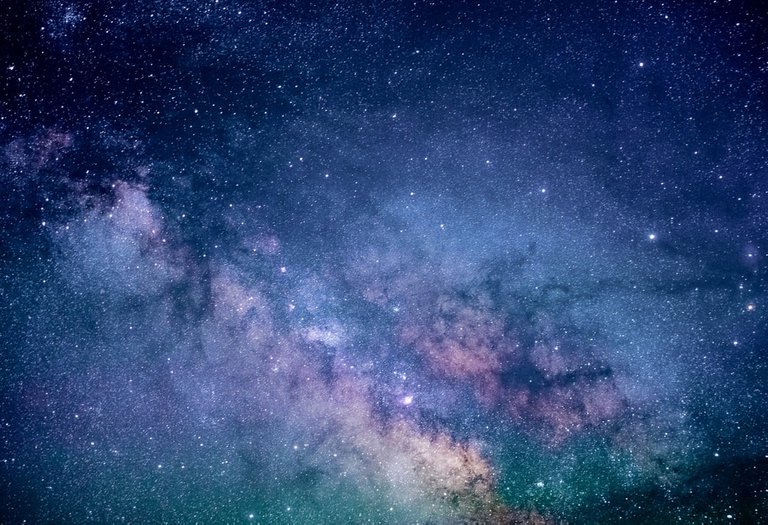 Image Source : Unsplash
---
Hello !!!
Happy Wednesday!!!
This is my entry for the Freewrite prompt posted by @mariannewest at https://peakd.com/hive-161155/@mariannewest/day-1158-5-minute-freewrite-tuesday-prompt-the-universe-told-me .
I analyse believed magical energies to be present in a wardrobe. I confirmed my belief after reading The Lion, the Witch and the Wardrobe.
Have a great day ahead.
Cheers.