"SMILE"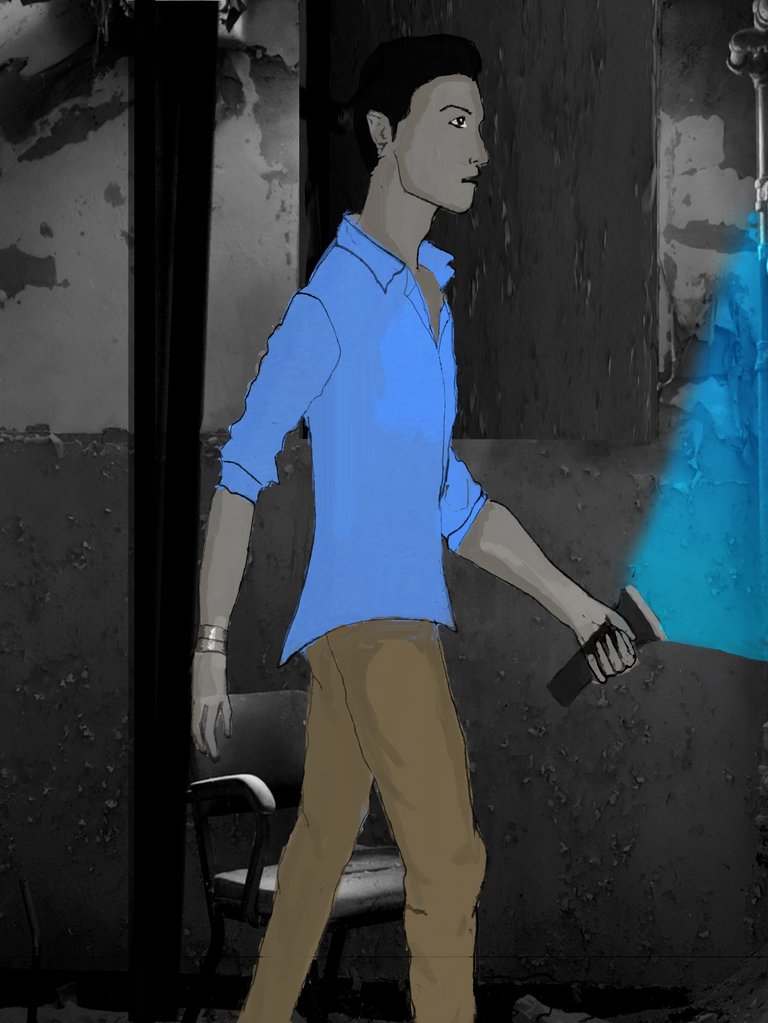 I was walking down the dark street.
Which street?
I don't know.
Why am I walking here?
I don't remember.
It was like I suddenly got conscious and found that I am walking down this street. I am not able to stop walking.
Uncomfortable with situation I try looking around trying to figure what's happening.
I make mental notes of the things happening around me and to me.
1. I can't stop walking.
2. I have a flashlight emitting blue light in my left hand and a weird bracelet strapped to my right wrist. I am wearing a Blue Shirt and Beige Trousers.
3. The street is super dark yet I see some single seats placed.
4. There are spider webs and the street looks worn out.
5. Does this street have an end? Guess it's endless.
6. The walls seems old with the wallpaper torn down.
7. My legs hurts.
8. Wait wasn't it a street how does a street have walls?.
9. I am not sure of how long I have been walking. I feel dizzy.
10. Now I don't remember the number of my last point.
11. HELP!!!
I sit up straight, drenched in sweat and breathless.
I look around to find myself on my bed.
Damn! That was weird... Thank god it was just a dream, I thought.
Relived I got off my bed to drink some water. For some reason I felt really thirsty.
I stood stunned. Shivers ran down my spine. Goosebumps all over my body. I wanted scream but I couldn't. My heart was pounding so hard yet I am sure it skipped a couple of beats.
Stood in the mirror was my reflection that was holding a flashlight emitting blue light, wearing a blue shirt and a beige trouser and not to forget the weird bracelet.
I couldn't move a single muscle. I couldn't even move my eyeballs.
That was the moment when my reflection smiled at me.
---
---
Hello!
This is my entry for the A Picture is Worth a Thousand Words Contest - 5 ( #pic1000 ) by @mariannewest @freewritehouse with the picture prompt by @the.artist-98 .
Details of the same can be found at the link below :
https://peakd.com/hive-161155/@freewritehouse/a-picture-is-worth-a-thousand-words-contest-5
Have a great day ahead.
Cheers.
---
---
Let's Connect!!! Find me here :
🐥💬 Twitter
👩‍🚀🚀 TORUM
📢💸 Noise.cash
---
My referral link on TORUM that will get you 75XTM for registering and verifying yourself.