I'm so comfortable sleeping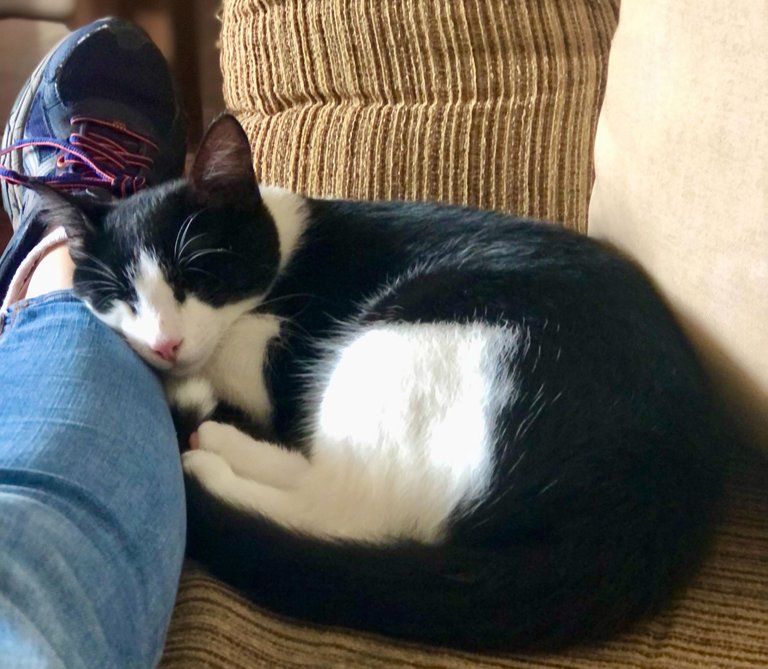 Grogu, sleeping comfortable next to me
It's been a while since the last time I joined one of my favorite challenges of the Freewriters community, the Zapfic. So it's high time to participate in one, and here's my entry for this week's ZapficMonday prompt comfortable.
---
I hear the sound of macaws in the distance. Those noisy must be close.
For sure, some feathered friends are playing on the balcony. My hunter's instinct tells me to get up. I try to open my eyes and finally give up.
It's so comfortable here.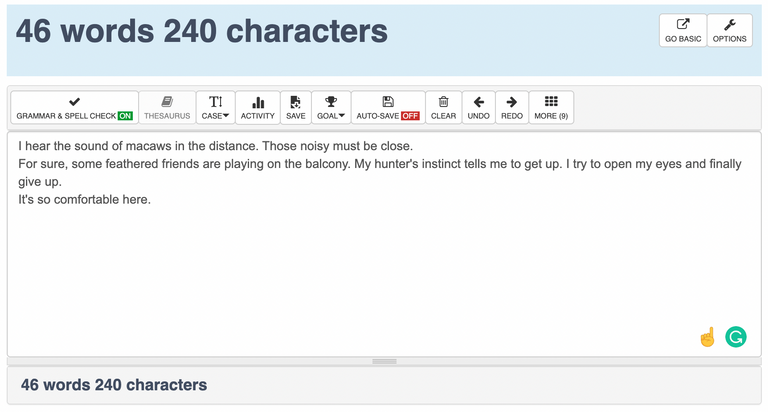 If you want to join the fun, please follow the rules
Please post to the Freewriters Community.
Please post a link to your entry in the comments section of this post
Please use #freewritehouse and #zapfic tags.
YOU MUST use a word/character counter (if you search for word counter on the internet or in your phone's app store you will get a big choice!) wordcounter.net and include a screenshot. Entries without a screenshot will NOT be valid
Please use the prompt provided as you see fit (use your imagination)
Try to tell a complete story if you can!
The story should only be 240 characters long (including spaces)
Thank you very much for reading!
All writings and images are my own unless otherwise stated.
© CoquiCoin
November 10, 2022
If you're reading this and you are not on Hive yet, I invite you to join through my referral link. And I could delegate some Resources credit to help you get started.
---
---