Witchcraft
Don't know where you are from but in my part of the world, witchcraft is very real. You are probably not superstitious and you most likely believe in science more than the archaic beliefs. There's a show on a popular radio station in Accra, the capital of Ghana where witchcraft is discussed. If you don't mind, I will share some of the stories with you.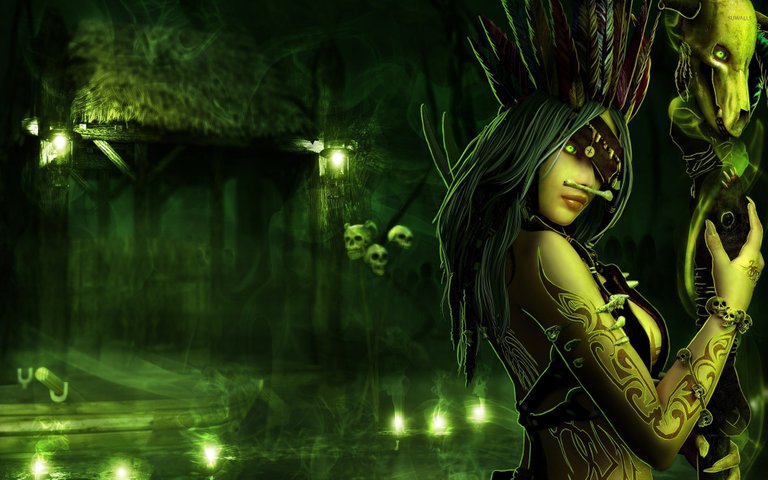 Source
There were two women fighting over a man. One was the woman's legal wife, the other was a concubine...what is locally known as "side chick". Regular with most women fights in Ghana, it was just insults being hurled at each other, no real physical violence. In the course of the fight, the wife said, "me bo wo tuo pei", which is translated as, "I gun you down pow". They were later separated and each went their separate ways. The next day, the side chick was found dead in her bed with no force entry. The family reported but the police didn't find any foul play.
In a second incidence, a guy from Bono, a community in the northern hemisphere of Ghana got the chance to go to Germany through not so legal means. After searching for work for a long time, he finally got a decent job at a cold room. On the day he was supposed to begin, he couldn't find his personal protective equipment, that his his jacket to keep him from the cold. He went to his bosses to plead if they could get him another. They said he wasn't serious if he lost his jacket on the first day. He was fired. Soon after, he met with the wrong crowd and without correct documents he was deported. He went over to his mum in the village to tell her about all that transpired. As he arrived, his mum was on her way back from the farm carrying goods. He helped her set the goods down and noticed she was using a jacket as a cushion to carry her goods. His interest was peaked and he decided to take a closer look at it. He unfolded it and noticed it was the exact jacket he was given at work with his name tag on it. The shock of it all was too much and he collapsed. He was later resuscitated at the hospital where he told his story.
All these might be just coincidences but it makes you wonder, are there supernatural things happening all around us or the world is just black and white. Well, I live that to you to judge.
---
---