Encuentrala dentro de ti / Reflexión// Find it within you / Reflection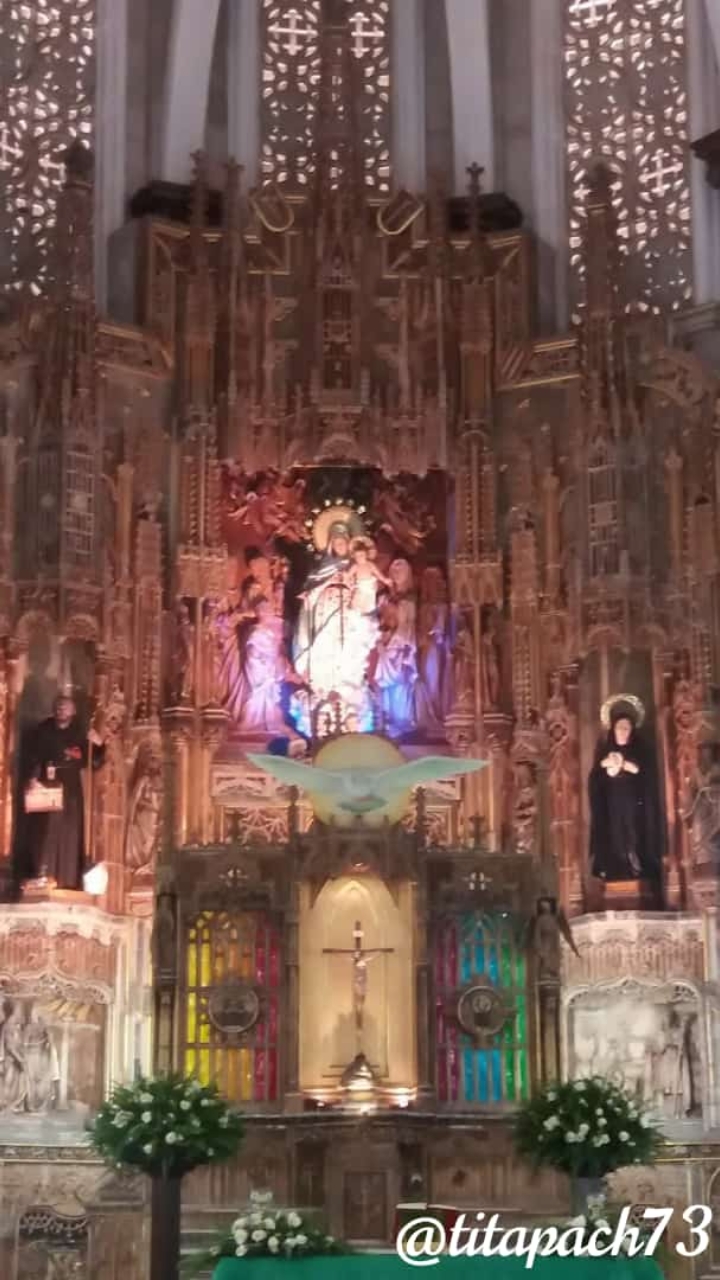 Altar del iglesia la consolación Maracaibo/Venezuela.
Vivo del alimento de la FE, es lo que levanta cada mañana y me hace ser una mejor persona y cuando llega la noche doy gracias por el dia que terminó asi no me alla ido del todo bien, dicen que temos el privilegio de que cuando la encontramos nos pertenece y se queda alli a nuestro lado en silencio esperando que la necesitemos y sólo salir para ayudarnos y no dejarte caer. Quien iba a decir que esta palabra tan corta tiene el más grande poder para nuestras vidas. Ese algo que auque no se puede tocar ni mucho menos comprar. Es una energia tan maravillosa y poderosa que cuando te llega y te llena sabes que no necesitas nada mas. Solo se siente la puedes encontrar en cualquier parte cerca o lejos ya sea de noche o de dia a la derecha o a la izquierda donde estes ella esta allí sólo cierra tus ojos y encuentrala.
Atentamente la Fe.

Fotografía tomada con mi móvil modelo Samsung j5.
---
Find it within you / Reflection
I live on the nourishment of FAITH, it is what lifts me up every morning and makes me a better person and when the night comes I give thanks for the day that ended even if it didn't go well, they say that we have the privilege that when we find it, it belongs to us and stays there by our side silently waiting for us to need it and only comes out to help us and not let us fall. Who would have thought that this short word has the greatest power for our lives. That something that even though you can't touch it, you can't buy it. It is an energy so wonderful and powerful that when it comes to you and fills you know you don't need anything else. Just feel it you can find it anywhere near or far whether it is night or day to the right or to the left wherever you are it is there just close your eyes and find it.

Sincerely Faith.

👧My way of seeing life Area73..
---
---