I picked the coldest day in weeks to put up my EDFW (End Fed Half Wave) antenna. Here is a picture of the full antenna. I just need to get on the roof and trim the length for 40 meters.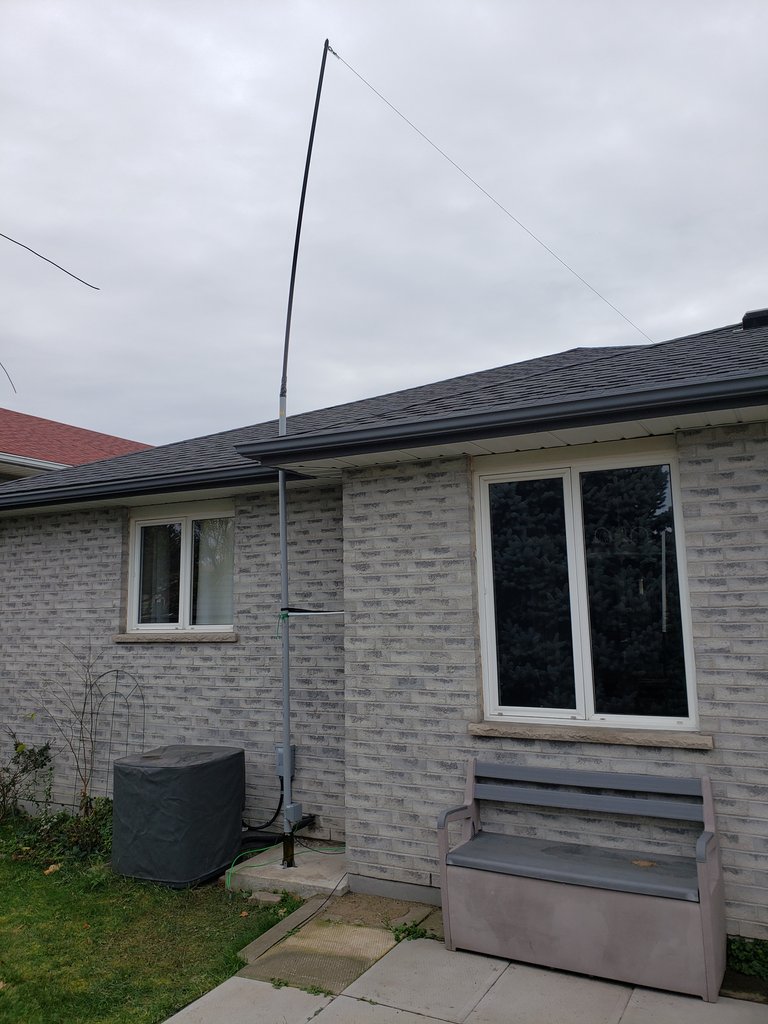 The antenna is made up of two 10 foot poles and a 47 foot piece of wire. The following picture shows the base of the antenna.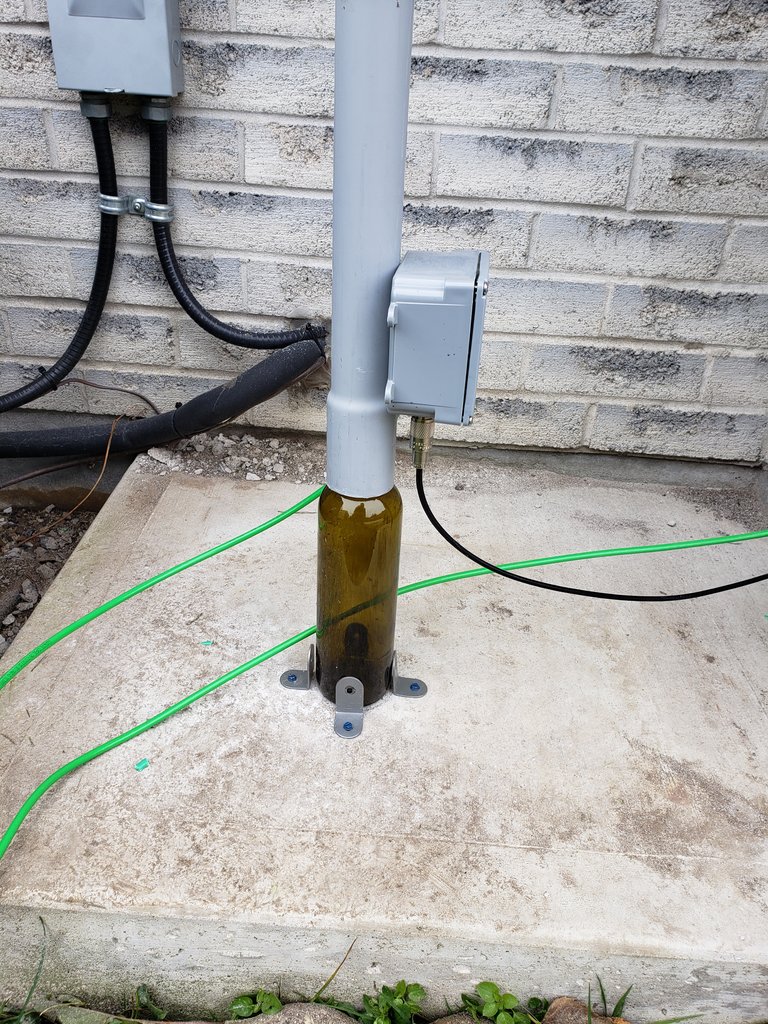 Yes, that is a wine bottle being used as an insulator on the bottom. You can also see the UNUN attached to the bottom, that I described in an earlier post. The green wires are connected to a 10 foot ground rod I pounded into the ground for grounding the antenna and equipment in the Ham Shack in the basement.
Posted with STEMGeeks