It has been a long we've not visited Medan City, since the Covid-19 Pandemic hit the world. Medan City is one of metropolitan city in Indonesia. Medan is the third largest city in the country. Medan has become the belle city for various businesses and other activities. Many Acehnese visited, and even became residents of the city of Medan. At the end of 2020, my family and I visited this city again, and we stayed at the Cambridge Hotel.
Check in
We traveled quite a distance, from Bener Meriah to Medan City via the KKA route. We went there by driving our own car. After traveling for almost ten hours, finally we arrived in Medan, and headed straight to the Cambridge Hotel which is located on S Pratman street to check in.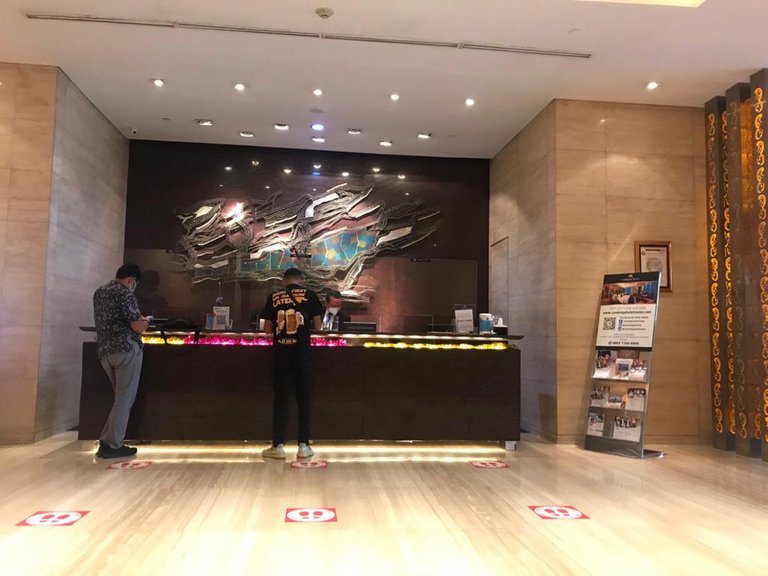 There many guests were checking in as well. Many people take their holiday. Since so far, people have been worried about traveling because of the Covid-19 pandemic. Currently, people are more willing to travel, by implementing health protocols. By always wearing a mask, keeping distance with others and always wash hands with soap or hand sanitizer.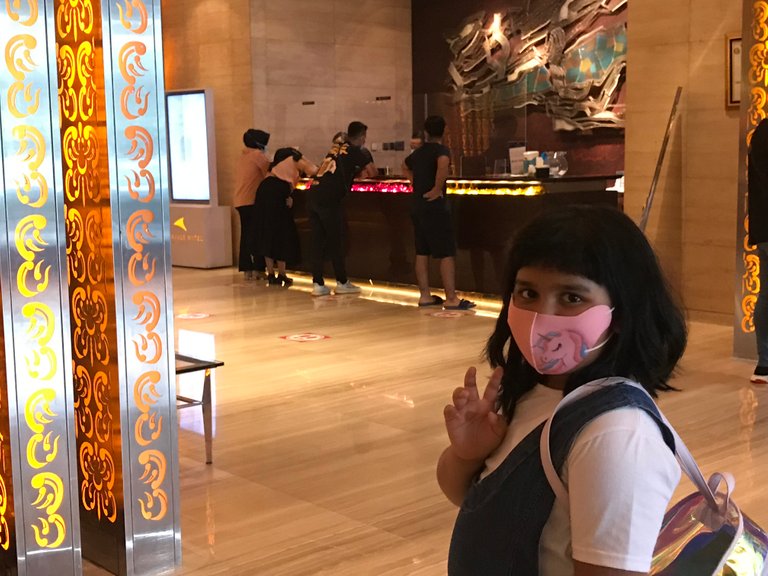 It seems that this hotel is also ready to welcome the new year 2021. I saw that they have decorated a part of the lobby wall with Christmas and New Year 2021 ornaments.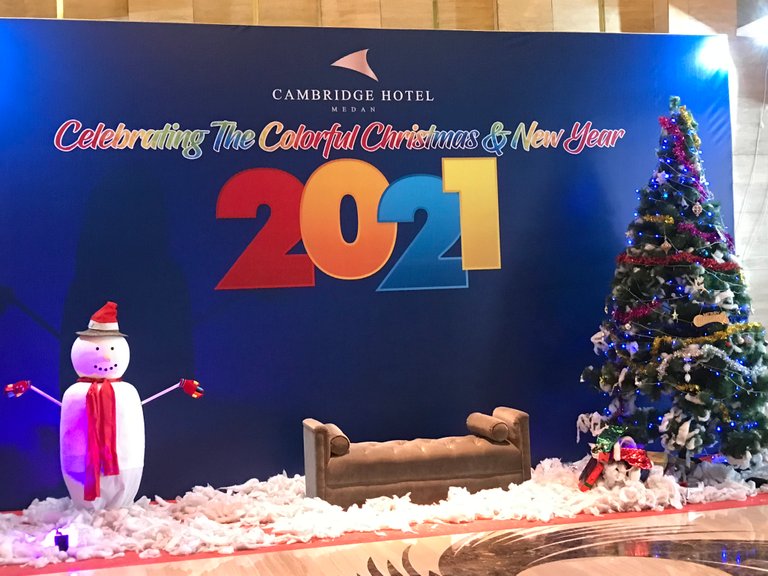 After going through the check-in process, we went straight to the elevator to go up to the 17th floor, where our room was. The hotel has 27 floors. While waiting for the elevator to come, I saw the rule that the elevator may only accommodate four people. That's perfect rule since we are in pandemic of Covid-19.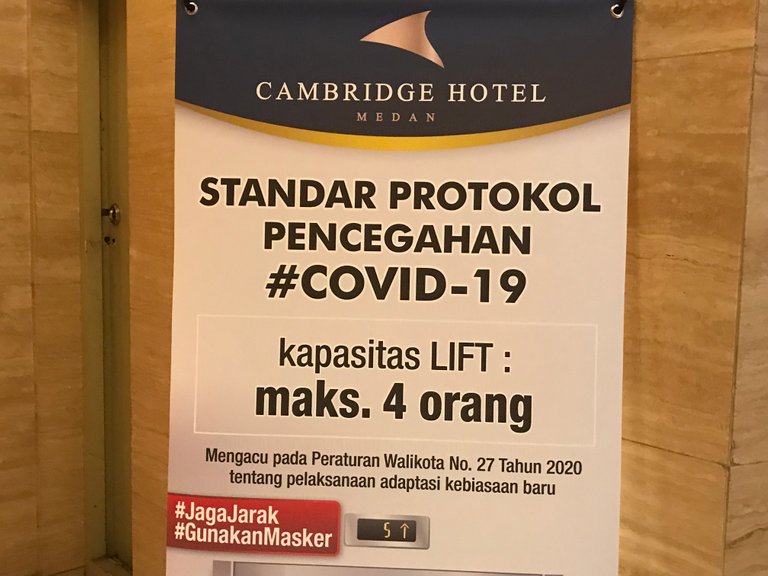 In the elevator, the standing position has been determined, we should stand on sign "please stand here". There are four signs with a certain distance. I think this is a very interesting thing in New Normal's life during pandemic.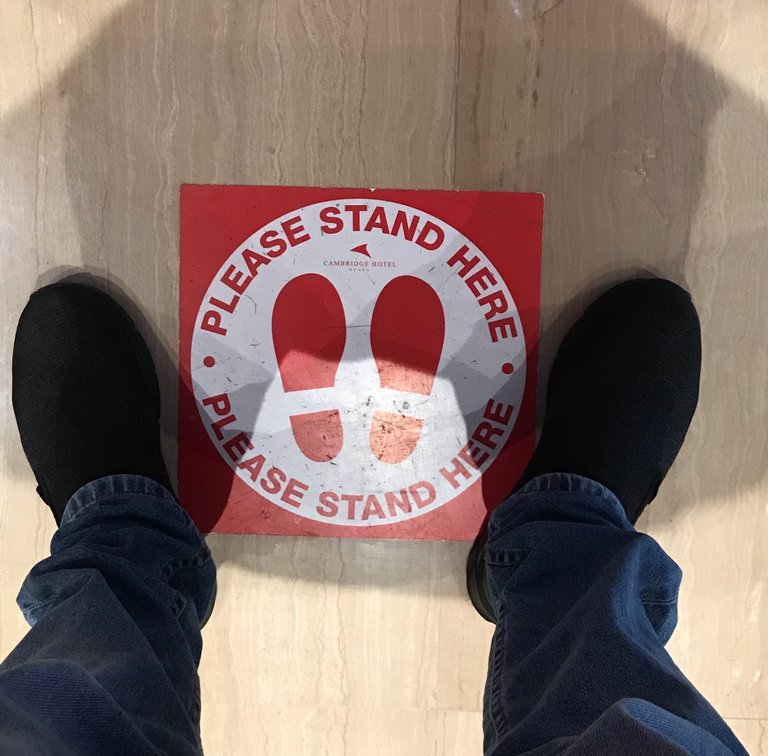 The rules made to follow this health protocol make us more comfortable to stay in this hotel, even though the Covid-19 Pandemic is still go on.
Our Room was on the 17th Floor
Once arrived on the 17th floor, we went straight to our room which was the Superior Deluxe. This hotel is a five star. One of the best hotels in Medan city. The following photos are of the atmosphere in the room.
We booked a twin bedded room. So it can fit the four of us.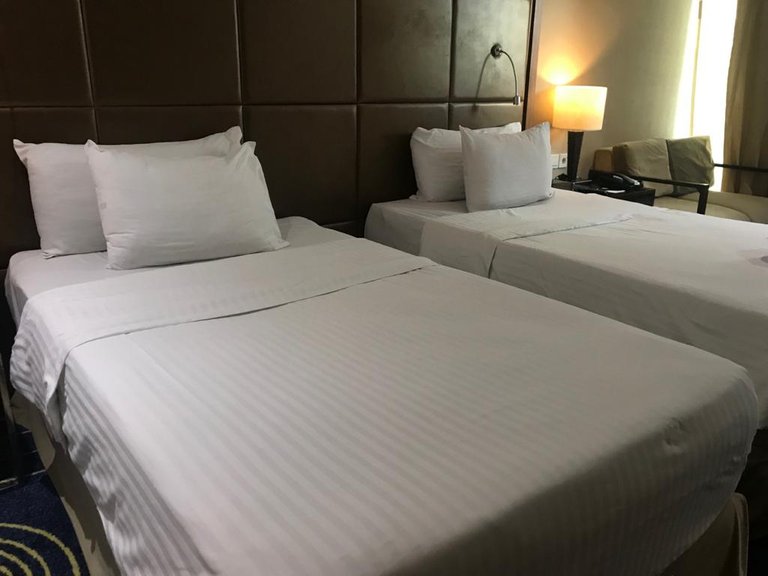 There is an abstract painting on the wall next to the bed. The painting is cool.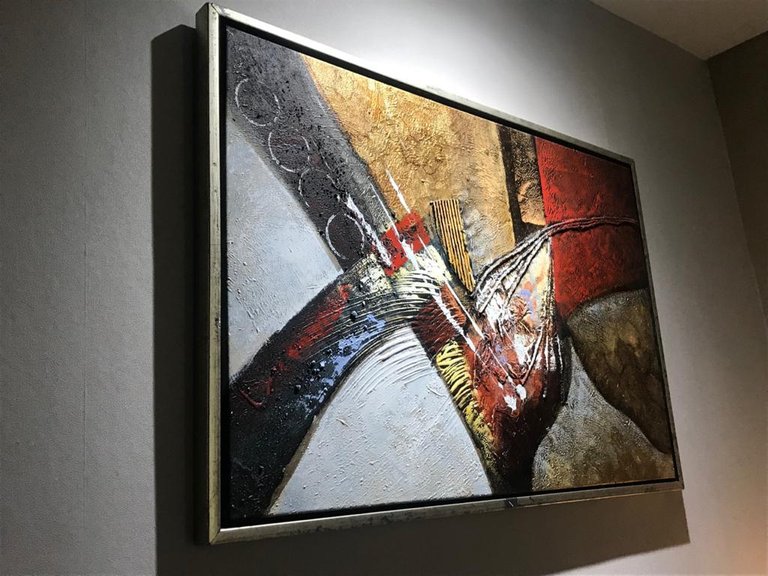 In the bathroom, there is a bathtub. So you can soak in warm water after a day of sightseeing around the city of Medan.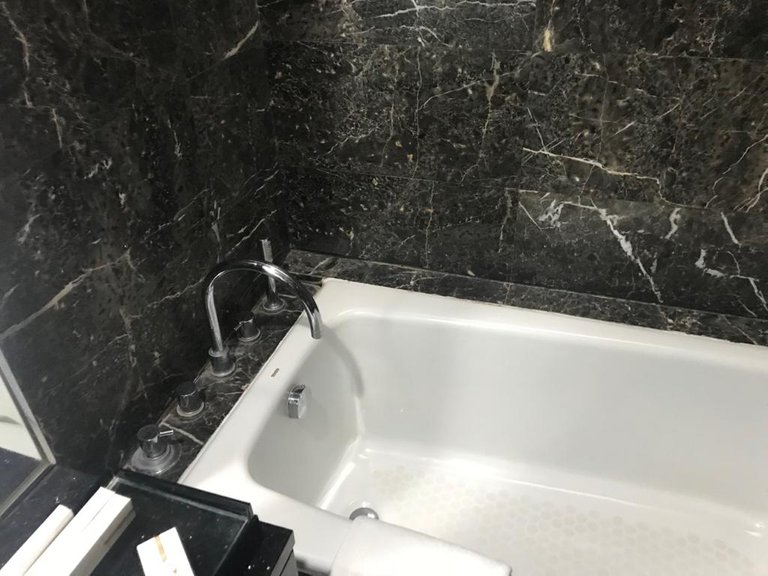 The Westafel is cool too. White and clean, with a number of toiletries available there.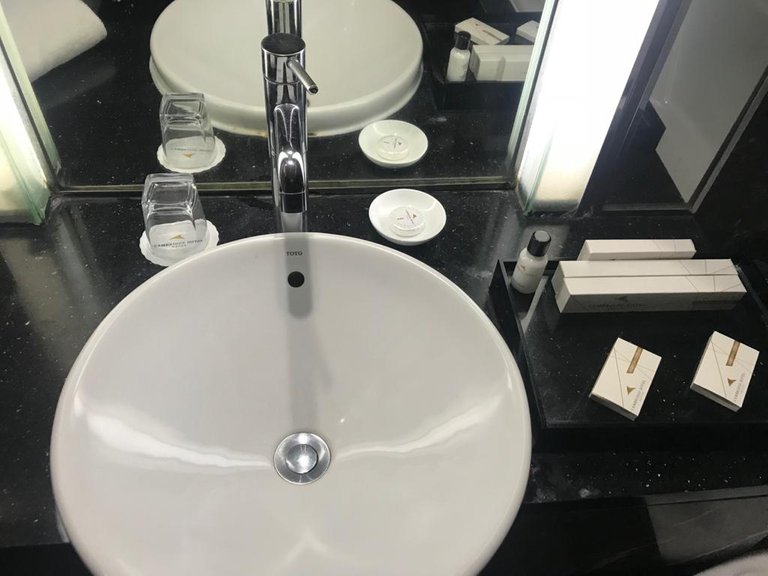 The rooms are not that big, but quite spacious with carpet floors. There is a work desk, refrigerator, safe deposit box and kettle for hot water and a number of tea and coffee sachets are also available along with some sugar and milk cream.
Sleeping in this room was very pleasant. There were no disturbances whatsoever when we stayed there. We slept well.
** Breakfast **
In the morning, we enjoyed breakfast at the restaurant on the 1st floor. We were lucky enough to enter the restaurant early, because there were fewer tables than usual, to make space between the tables.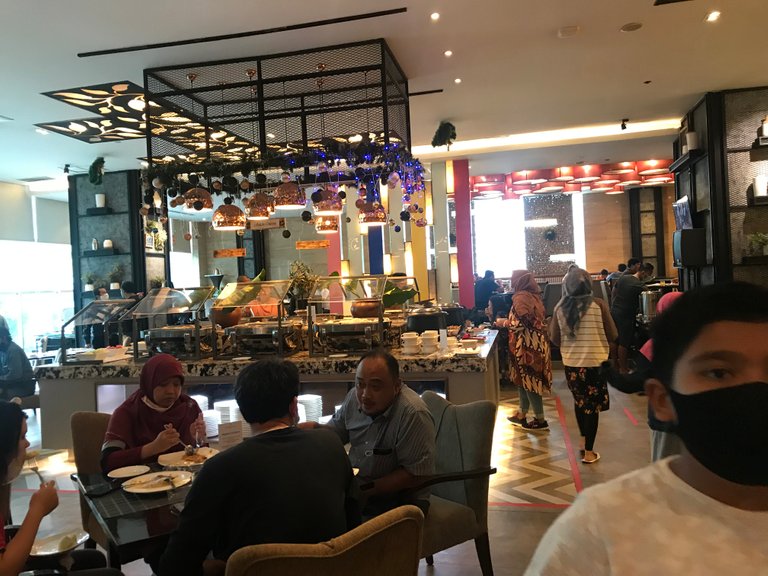 The restaurant atmosphere is very comfortable and cozy. The lighting and menu layout are quite interesting and make it easier for us to grab the food and drinks we like. Everything is in buffet.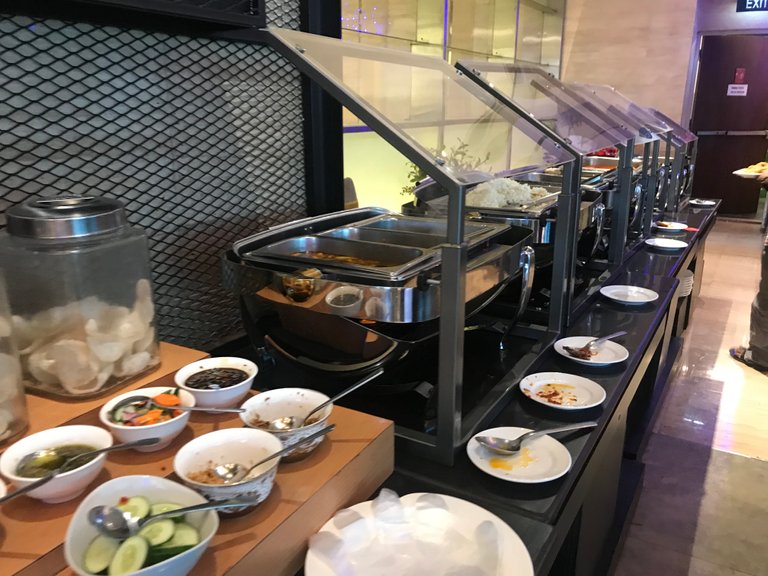 After getting a table, we took a number of menus that we liked. I enjoy lontong medan, lupis, clams in Padang sauce, and a number of fruits.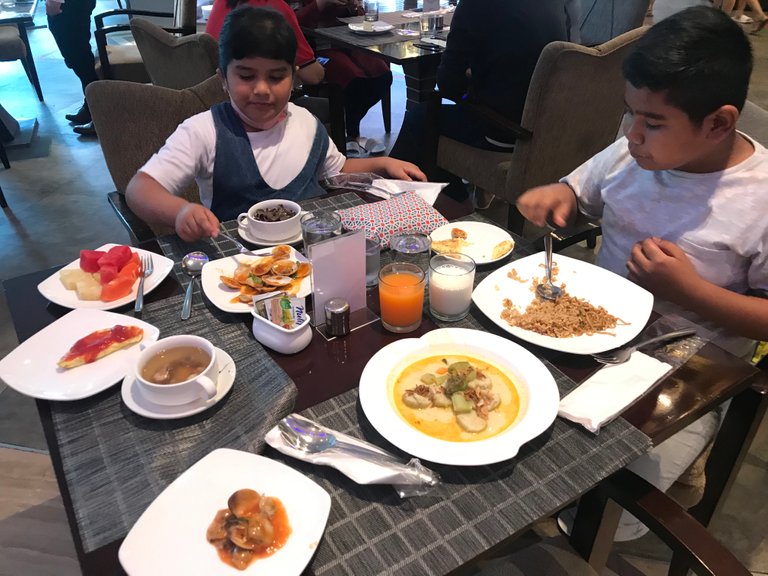 Overall, I rated this hotel 8+. I highly recommend you to stay here when in Medan. Apart from its good service, with great rooms and breakfasts, this hotel is also connected to a mall called Cambridge City Square. In this mall we can find various culinary tenants, such as Nelayan Jala-jala Restaurant, J.co, Starbucks, and others. There is even a supermarket, namely Berastagi.