Today is gloomy after the heavy rain pouring down on the earth all night long, however it was still continuing until this morning though only light rain. This rain all the night has resulted in cold weather in Gayo highlands, it drops to 16oC.
The rain showed no sign of stopping yet. The clouds looked very dark, blocking sun exposure, so the weather become more cold. And today I have to go to our hospital, to treat our patients.
Once at the hospital, the rain just got heavier. I was forced to use an umbrella, which was always there in my car. I don't think that many patients will come because of the rain today. But my guess was wrong, the patient was still busy waiting in the waiting room. Indeed, they need medicine for their life. Due to Friday, policlinic is only open until 12.00.
In the afternoon the weather got better, a little bit clear, but the black clouds still hung up there.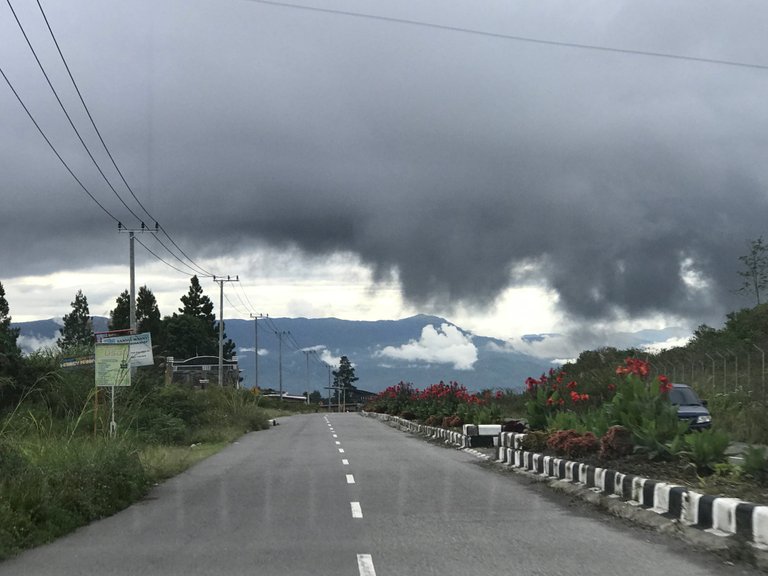 Even, the only volcano in Gayo Highland of Aceh province was almost totally covered by the cloud/fog. It just only the peak appeared. The volcano name is Burni Telong.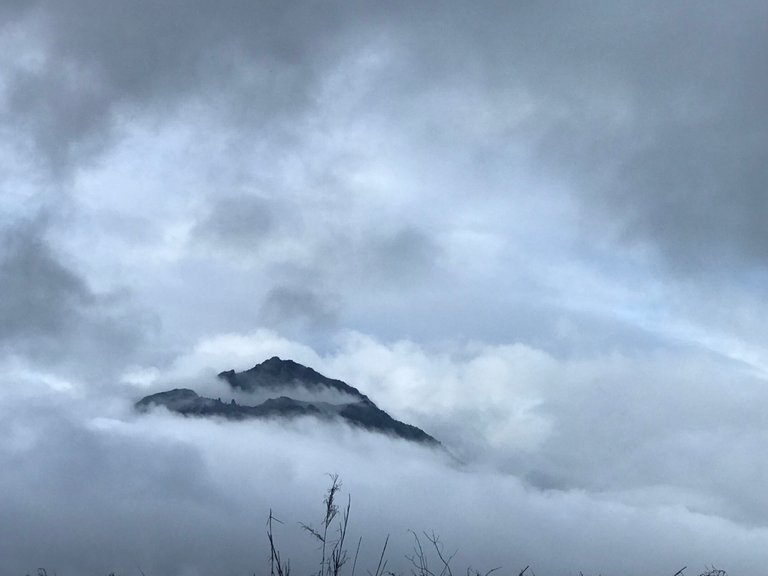 In the evening I stop at a coffee shop to sip a cup of espresso at Kenred Coffee. The coffee shop is located in Simpang Tiga Redelong of Bener Meriah District.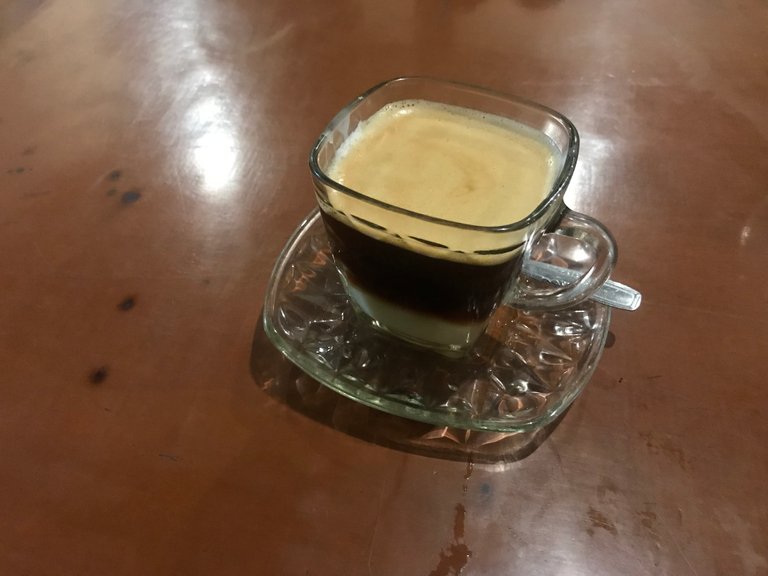 That is, no matter the weather, a cup of espresso coffee must be drunk. It is a blessing to live in the Gayo highlands