The Quay to the Cathedral - Elements of Exeter...

A couple of weeks ago I took my boys down to Devon to visit extended family. While we were there, my cousin suggested that we all pop to Exeter for a few hours to go for a walk and take in a few of the city sights.
For those who don't know, Exeter is the County Capital of Devon in South-West England, on the River Exe. It has a fabulous history pre-dating Roman times, and historic finds suggest that it was settled around 250 BC.
We took a little walk around the city racking up about 12,000 steps and managed to visit the incredibly beautiful 11th-century Gothic Cathedral, a centre-piece of the city.
This was our view of the cathedral as we approached from the left.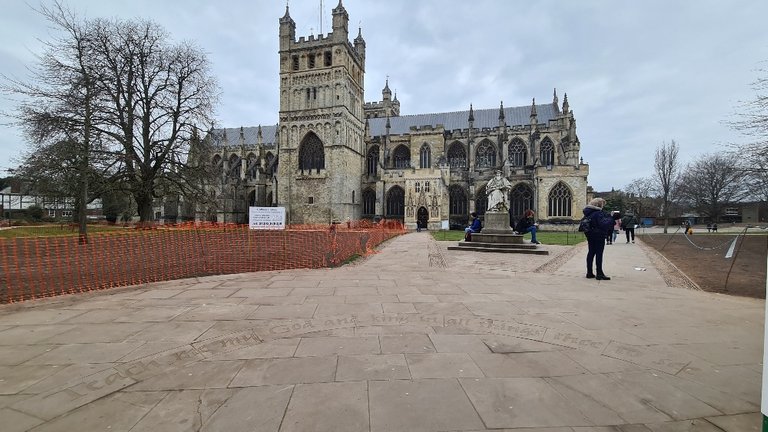 Exeter Cathedral - built in the 11th century
You can see the inscription in the paving in the foreground...
Teach me my God and King in all things Thee to see George Herbert,The Elixir.
and a statue of Richard Hooker just beyond that. Hooker was one of the most influential theologians in the 16 century, shaping church ideology and the path of theology within the context of the Church of England. It is therefore fitting that his image is immortalised in stone outside one of the most magnificent cathedrals in the country.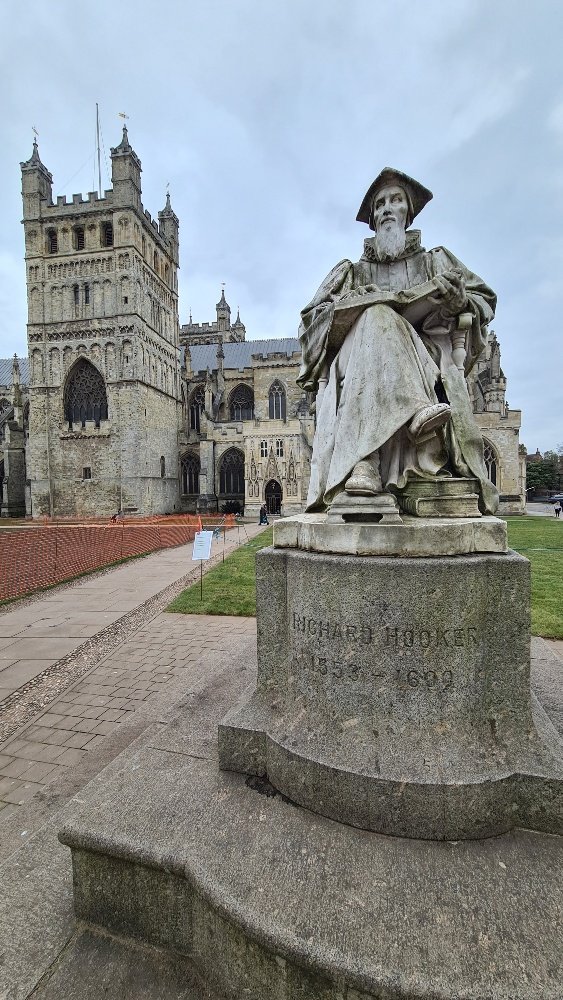 I love old churches. To me, they are so grounding, so magical. I feel as though, just standing beside them, leaning into their ancient walls, I can somehow connect to the stories that they hold locked up inside them. Somehow relate to and remember all those who have passed...and so I love to spend some quiet time just being.
This was the exquisite view of the front of the church with close-ups of the architecture and sculptures/statues carved into the outer walls of the cathedral. Incredible detail and so well preserved. The carvings are covered with a layer of mesh wire to protect them from pigeons.
Incredible to think that this grand old lady has been standing for almost 1000 years!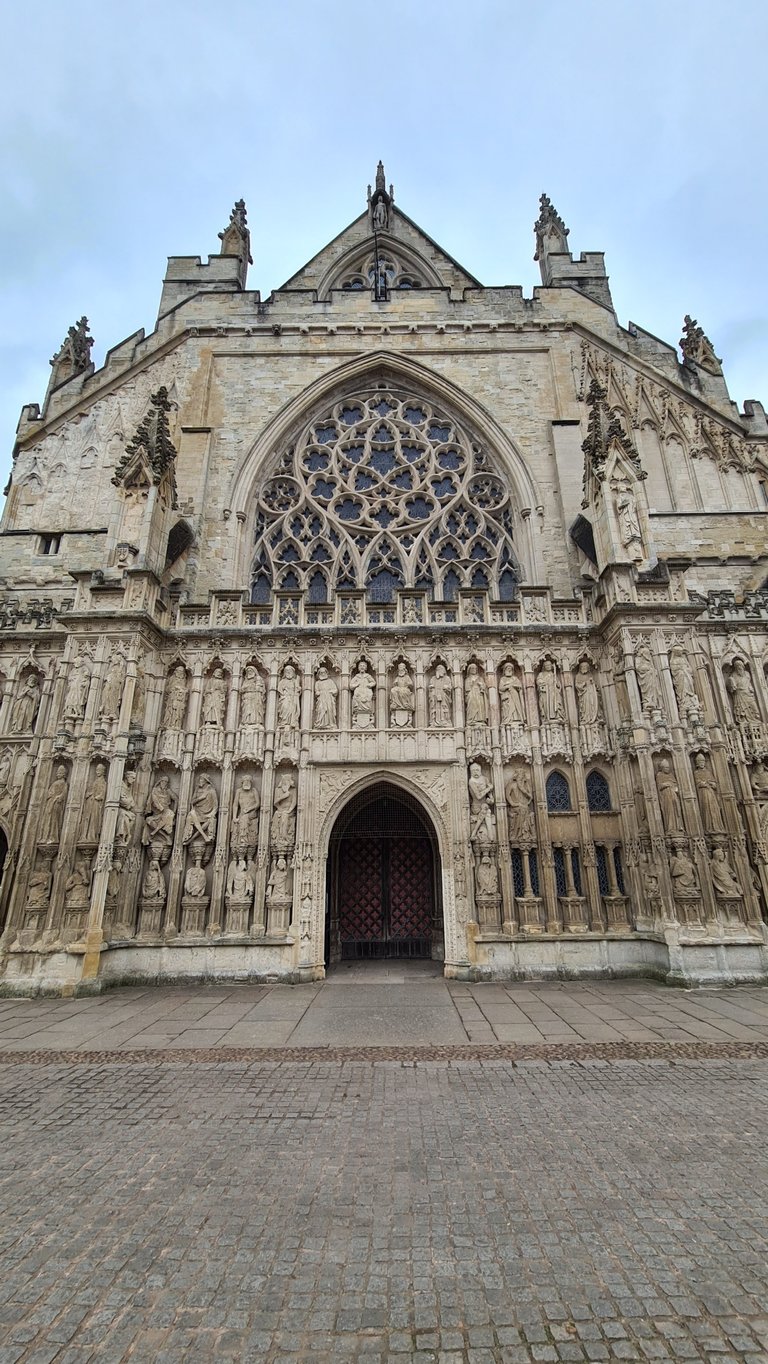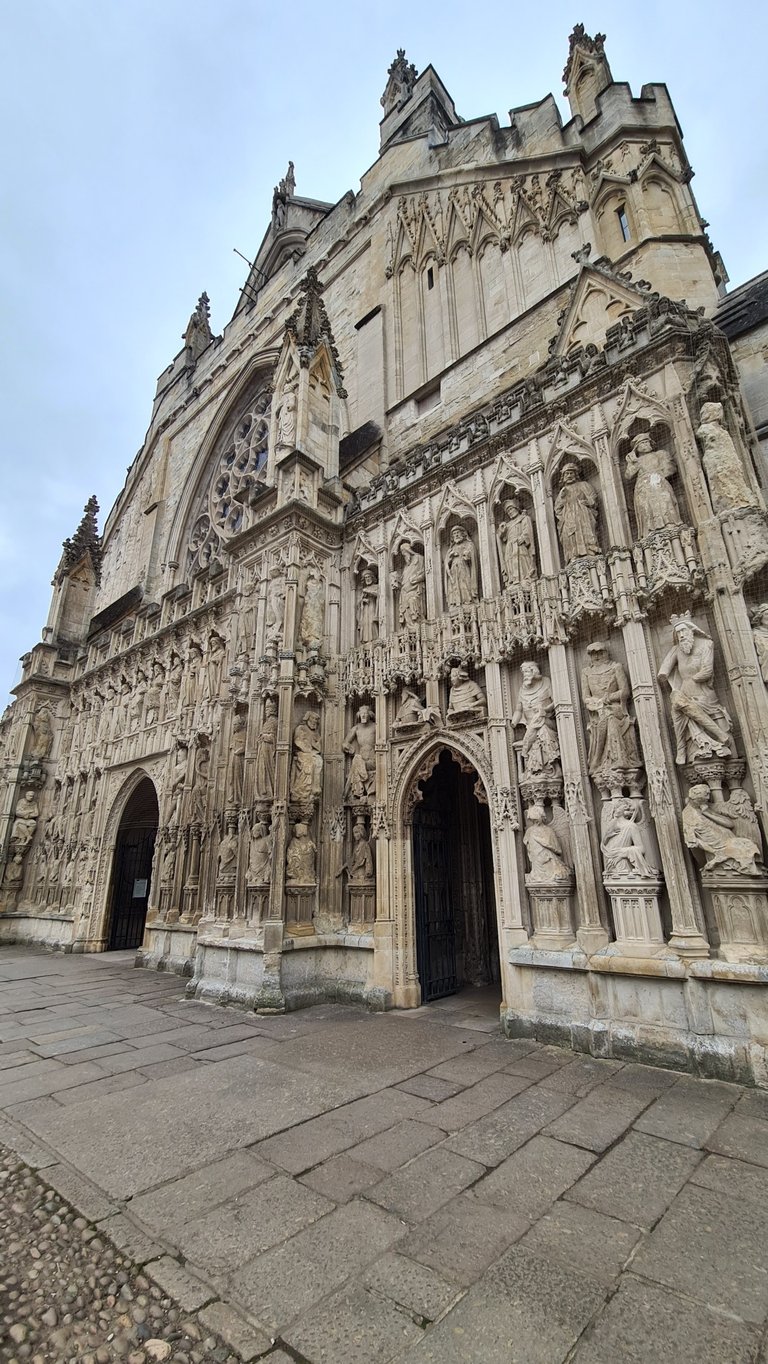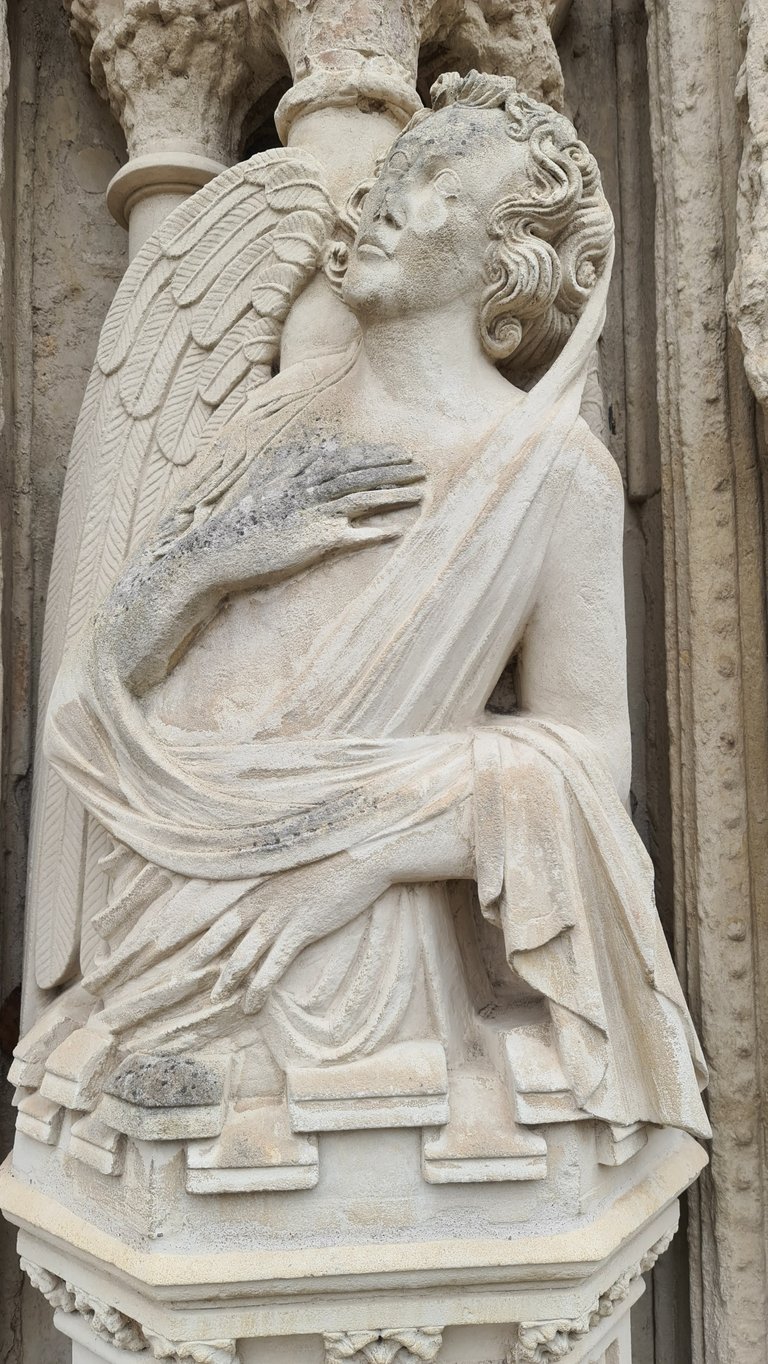 I almost always go inside churches that I visit, but on this occasion, my travel companions were wanting to move on and get down to the local quay on the river, so I will definitely have to pay a return visit at some point! I believe it is magnificent inside! I might try to go back for the Renaissance Sound and Light Show if I can persuade the hubby! It will definitely require a night away as it is a 3-hour drive from our home and only a nighttime event, but doesn't it look spectacular? If I do, I will definitely write about it to share the experience.
We left the cathedral and made our way down the hill through a pedestrian underpass decorated with artworks, and on towards the quayside along the River Exe.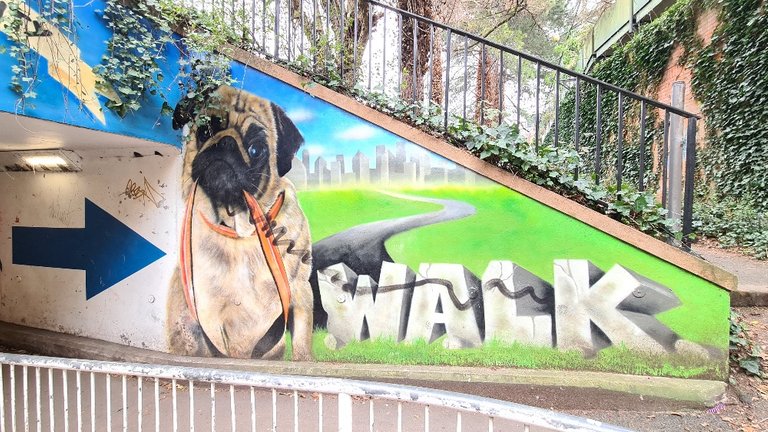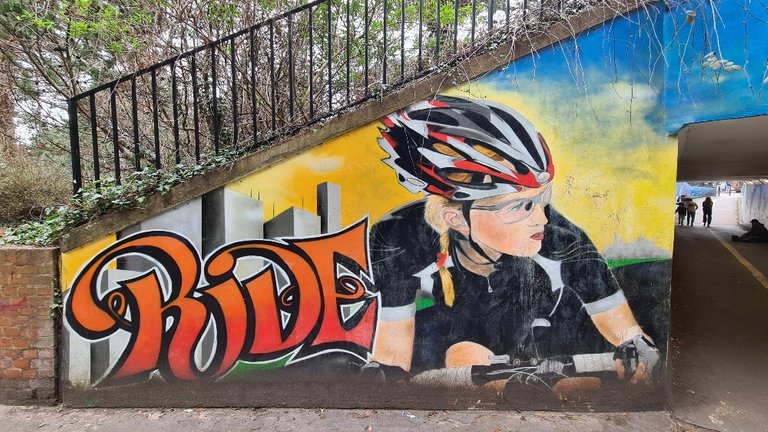 The arches of the old warehouses and silos have been converted into restaurants and pubs to provide a vibrant riverside entertainment area that plays host to the students resident in this University City.
I believe this place is teeming with tourists in the summer and small boat tours wind their way along the river.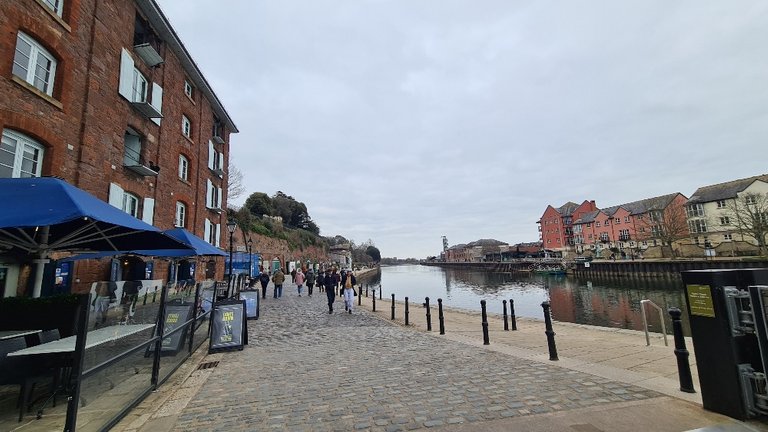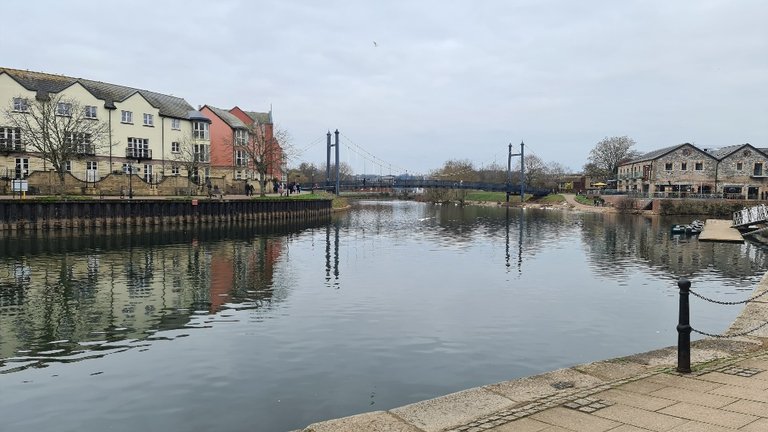 On our walk back up the hill we passed the old Customs House built in 1680.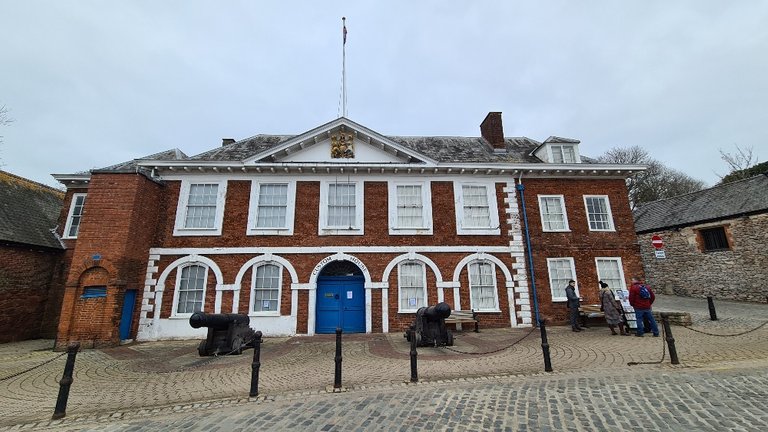 And we spotted this classic old public house called Samuel Jones Smoke and Ale House which was once a Bonded Cellar where non-tax-paid wines were stored awaiting payment at the Customs House. They were released from bond once the taxes had been paid.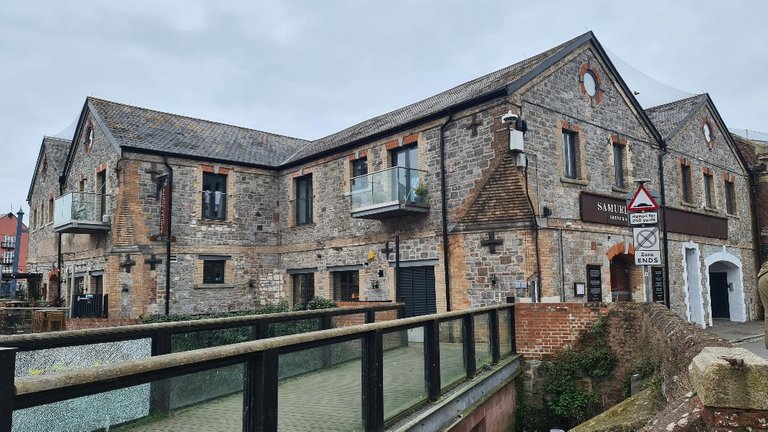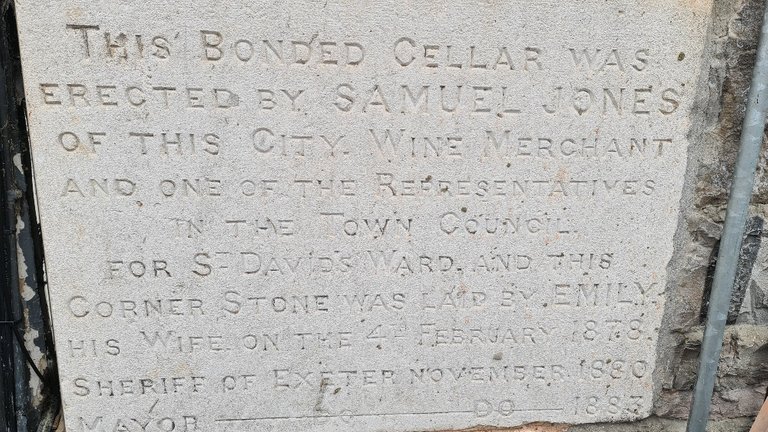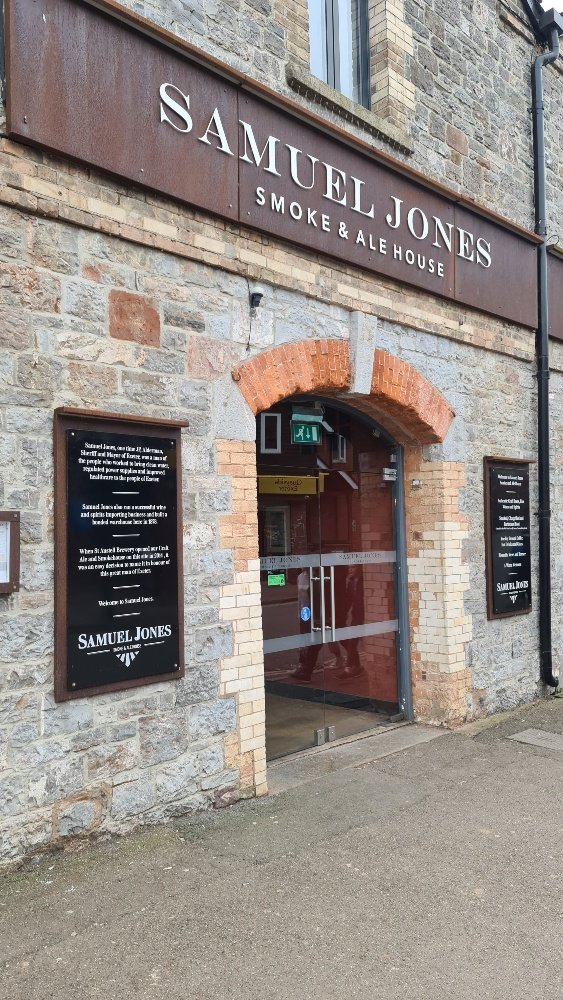 Sadly we only had a few hours in Exeter on this occasion but we will definitely be back! There is so much more to see. Exeter has an incredible history with lots of Roman influence, a castle, underground tunnels, museums and many more wonderful features. We'll be back to explore in the summer... and hopefully in a week's time if I can get the family back for the cathedral exhibition 💗😂

All photos taken by me.
This post has been submitted to Dreemport for the Dreemport Pinmapple Collaboration.
Dreemport banner used with permission of @dreemsteem and @dreemport and designed by @jimramones

https://images.ecency.com/p/7b4bio5hobgtGQKeTeQ5JMBsn2Ut8rLYxjCfDu89GuXbtZ8Rc32t5PPgoCqewcfwY9gb7egkeibxddkVFxbsR5wcK5WRFamaQpx3BbM3wQDjLfJKySUT4SFWAYpavB1CWVUMDvr9cyXBpkTFrYL3SYC3m6t6.webp?format=webp&mode=fit

---
---