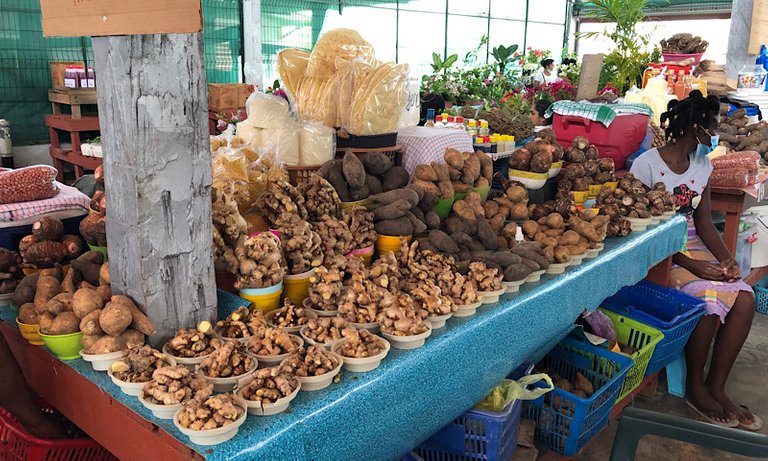 Hi everyone, how are you all? This is a post I would like to make for HaveYouBeenHere a long time, but because I am so busy every day, it made me forget..
Today I will show you a big market in Suriname, the Nieuwe Grond Markt. This market has many different vegetables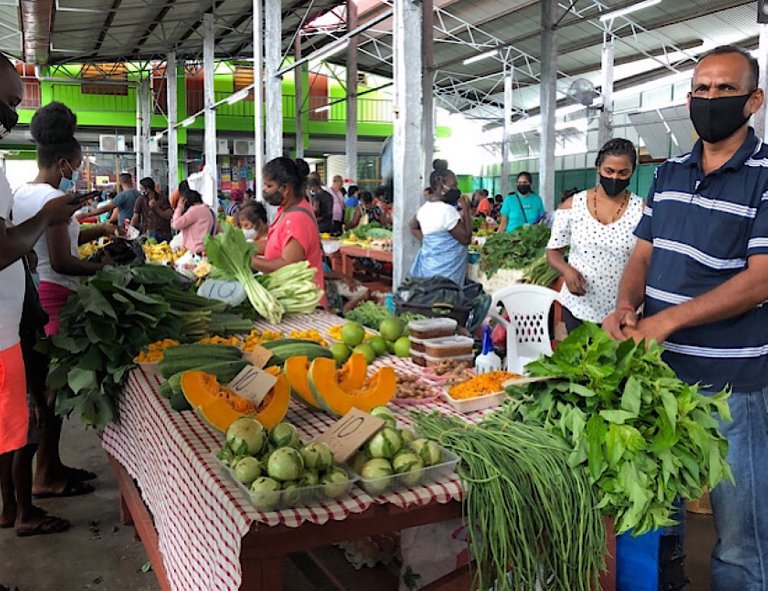 This is the first market I see that has more vegetables and fruits than other market here. The local people come here so much.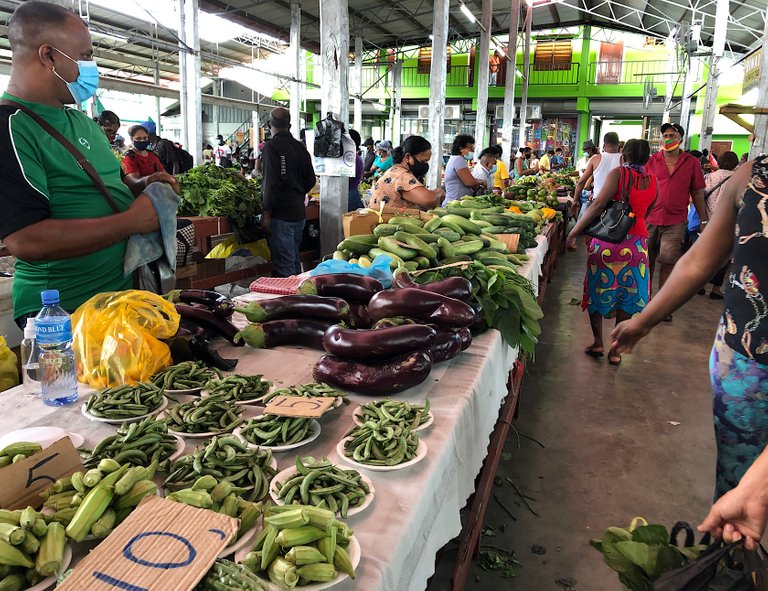 The price vegetables here is a bit cheaper than other markets.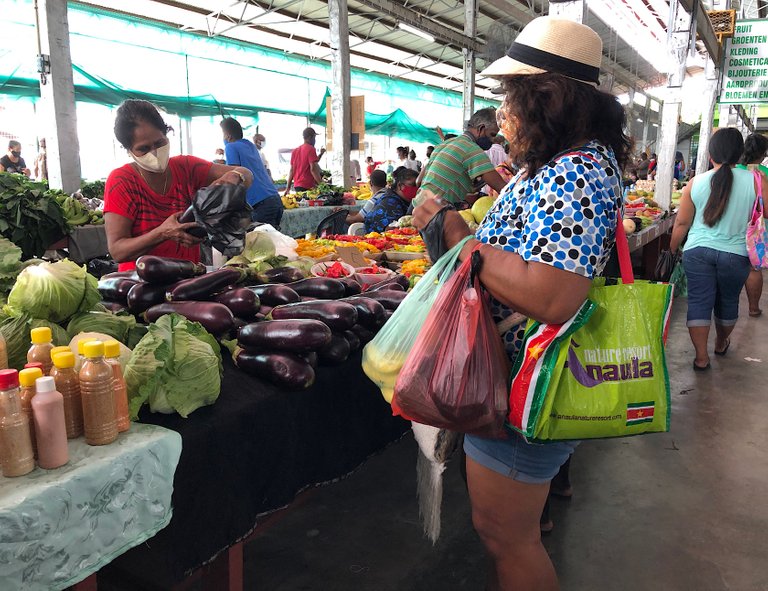 I enjoyed to buy so much vegetables and some fruits.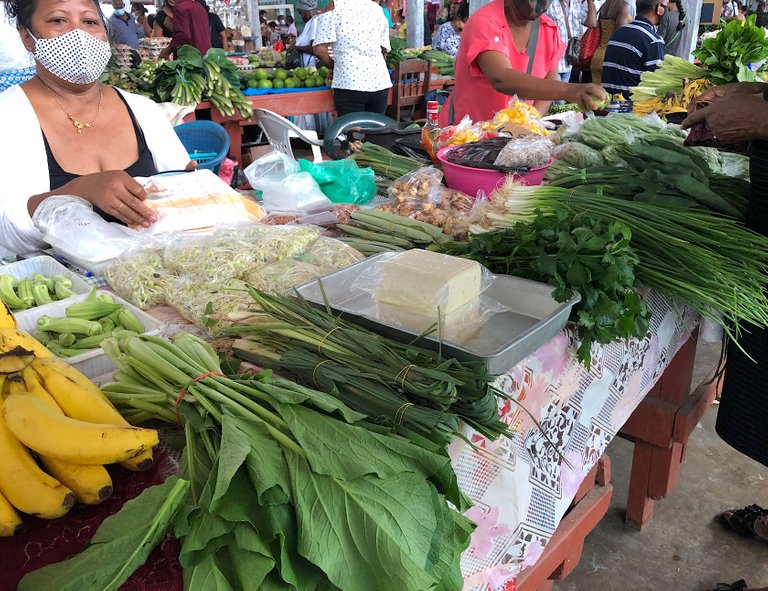 It was special for me to see the people of Suriname selling lemongrass in the market. One bunch of lemongrass is 5 SRD, and in the one bunch there are two lemongrass plants.
I buy two pieces for make my food but the people in here use it to make tea.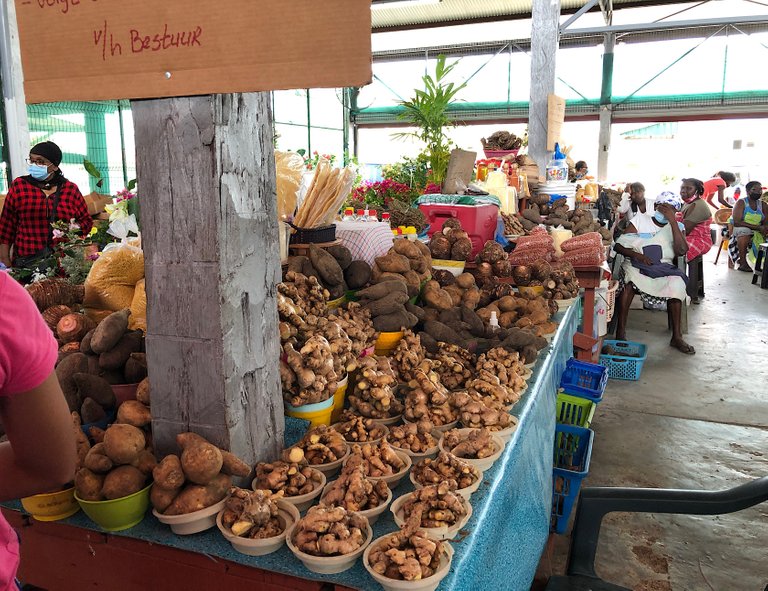 This market has so much taro, ginger and potatoes. They have peanuts also but very expensive.
The fruits are expensive, so I buy only bananas when I go to the market. But sometimes I buy five apples for my two daughters because they like them so much.
The big an apple is 15 SRD and the small apple is 5 SRD, but this is price I buy from Chinese store. This market I don't know the price. The grapes I never buy because very very expensive, they make me not buy it.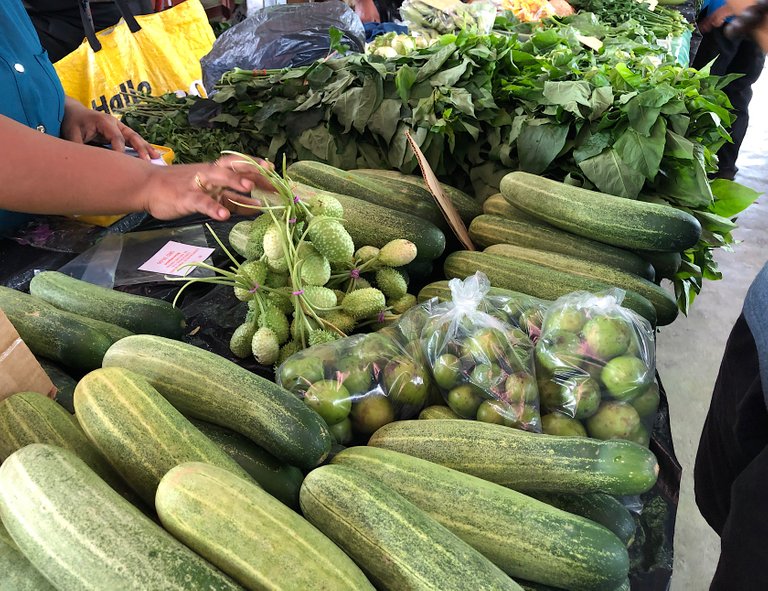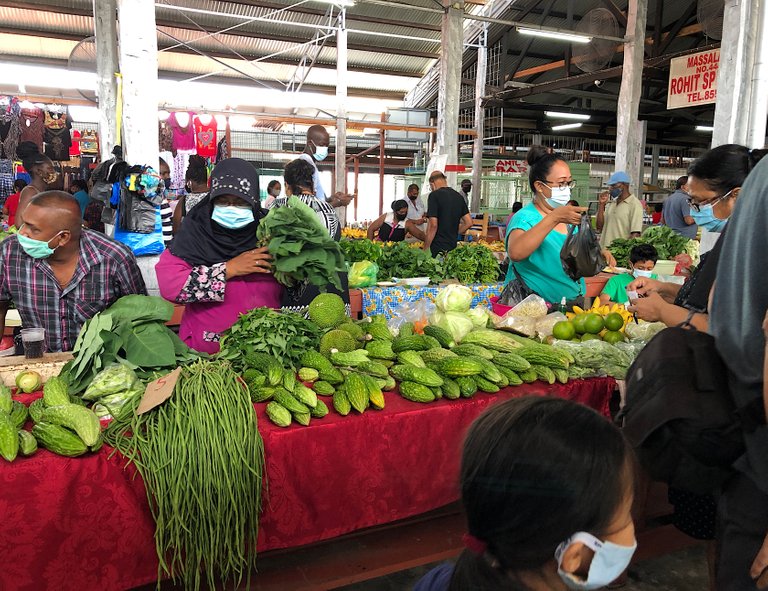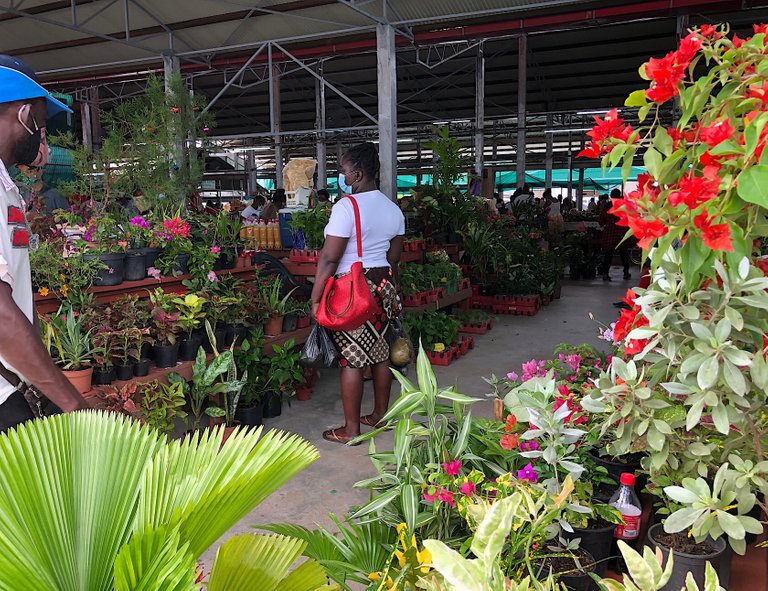 This market is a good market in Suriname. They have many vegetables like Cambodia, but not as many different kinds like my country. I really miss my country so much. Have a nice week everyone.

🙏 THANKS FOR READING 🙏
If you enjoyed this post, please upvote and reblog.