I just can't imagine how I am going to ever be stranded in a dessert, ooops, only those in the arid region can relate to this, we don't have desserts here, I am grateful to the creator for sending me to a rainforest cum amazon west Africa, which is lovely in all its taste. But if I am ever going to get stranded in such a hot climate, these three things I won't stay without.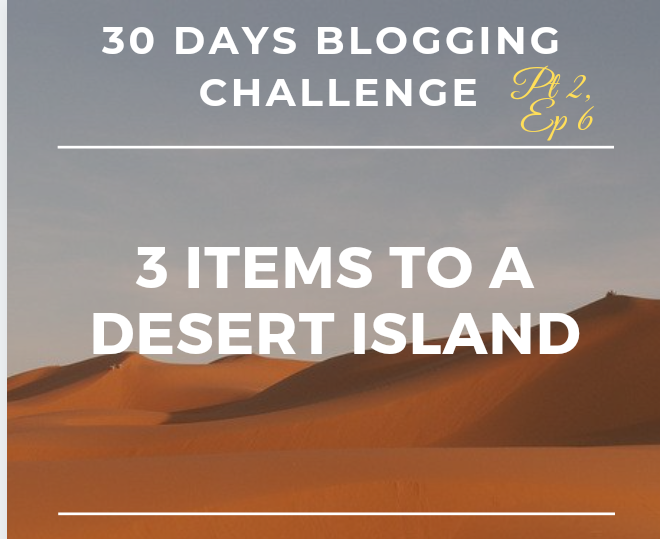 1. The Presence Of God.
Is it ever possible for a man to forget God? Can any man live without the support of his Creator, even Moses, the leader of the Jewish nation when leading the Israelites out of Egypt told God that if His presence doesn't go with them, the remaining journey is futile.
And he said unto him, If thy presence go not with me, carry us not up hence.
Gen 33:15
The Presence Of God defines a lot of things around a man, the presence of God carries favour, it carries mercy, every good thing in life comes by having the presence of the most High God. Without the presence of God, there is no Strength in man that can be profitable.
......for by strength shall no man prevail.
1 Sam 2:9b
I don't think I can survive outside the Almighty God . He is not an item, He is a must.
2. My Phone & Solar Power Bank/ Charger.
There is no way I am going to stay in such a place without my phone, you want to know why? Because smartphones have made the world navigations smart and also it can keep my company while in the desert 🏜️. At least, with my phone I can check my coordinate, locations and possibly call for help through the emergency of where I am. The mobile phoneisn't just a gadget anymore. It's a life saver.
I also have many mobile application on my phone that makes life worth living on the go, from my Bible app, to Scrabble, from my favourite Mobile Browser which is Chrome to Ucweb Browser which I am using now. I am round the world with my phone.
3. A Desert Toolkit Bag pack
Since I don't know how it's going to be, the best thing is to have a bag packed with all the necessary needed materials, even down to anti-poison against snakes or scorpion bite, I'll take along some water too, that's very necessary. Everything needed to survive the journey will surely go with me.
---
05/30 Days Blogging Challenge Pt 02, 05 :- Best Advice Ever Received.
.
Day 04/30 Days Blogging Challenge Pt 2 Ep 04 ::: - 3 People I'm Following Closely
Day 03/30 Days Blogging Challenge PT 2 Ep 03 - Worst Advice I've Ever Taken.
.
Day 02/30 Days Blogging Challenge PT 2 Ep 02 - Best Investment I've Made.
.
Day 01/30 Days Blogging Challenge PT 2 Ep 01 - Word "Successful" Who Comes To Your Mind ? [ENG-ESP]