Having been stressed out some days, I can't but let out some steam, either taking a cold shower or eating myself to bring. I have many ways I take stress off me. The effect of too much stress has caused a lot of health havoc in many people's life, some ended up with stroke just to mention one. The unlucky ones never wakes up from it, leaving there family and friends in eternal sadness.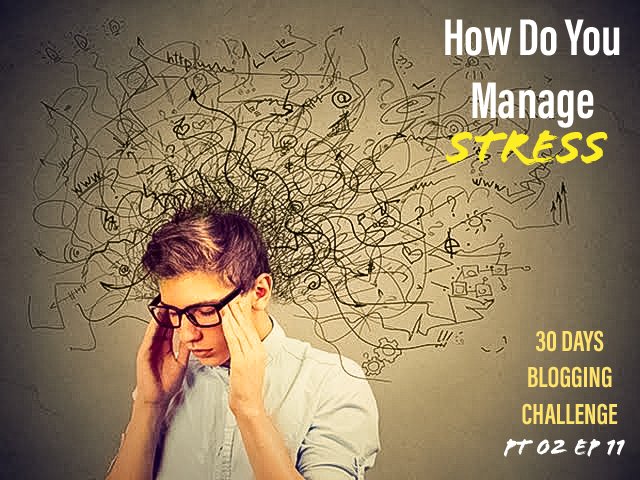 Sourced from and edited by me
It could have been avoided for some, yes, if they had rested along the way and take serious there leisure time. A vacation could do that or taking leave from work. We all have this one thing that "unstress" us.
I'm here with various ways I relieve myself off stress.

1. Listening To Music
Be it gospel, secular or rock music, I flow much with lyrics and sounds than religion. Music is another realm to me especially when the musician is doling out some weird or wide-range-smooth talk out of his mouth.
Sia has been one amazing songwriter who has proven me wrong when I vowed never to listen to secular song. From my first encounter with Chandelier to I'm Alive which was a soundtrack to a movie. Sia hasn't disappoint. I also have some amazing soundtracks from movies too, listening to those soundtracks reminds me of the movie there by taking my mind off whatever is happening around me. I become relieved by this.
These days I rely heavily on non-stop gospel praise songs. It keeps me high at all time.
2. Cold Shower 🚿🚿
Maybe after getting home very tired from teaching
Diction-in-English
in primary and secondary schools. My best bet is to take a cold shower first to relieve the hottness of the sun upon me and possibly get me calmed down. It is after doing this that I can get myself some sleep which after waking up I feel rejuvenated.
This two ways has proven time over time to be my perfect ingredients of getting my mojo back from a stressful day.
10/30 Days Blogging Challenge Pt 02 Ep 10 :- Prediction Time: What Will Happen In 5 Years.
.
09/30 Days Blogging Challenge Pt 02 Ep 09 :- What I Will Put On A Billboard. .


08/30 Days Blogging Challenge Pt 02 Ep 08 :- My Believe That Is Going Weird To Believe Them..


07/30 Days Blogging Challenge Pt 02 Ep 07 :- What My Diet Looks Like.
.
06/30 Days Blogging Challenge Pt 02, Ep 06 :- 3 Items To A Desert Island.




05/30 Days Blogging Challenge Pt 02, 05 :- Best Advice Ever Received.
.
Day 04/30 Days Blogging Challenge Pt 2 Ep 04 ::: - 3 People I'm Following Closely




Day 03/30 Days Blogging Challenge PT 2 Ep 03 - Worst Advice I've Ever Taken.
.
Day 02/30 Days Blogging Challenge PT 2 Ep 02 - Best Investment I've Made.
.
Day 01/30 Days Blogging Challenge PT 2 Ep 01 - Word "Successful" Who Comes To Your Mind ? [ENG-ESP]