Have I ever received a very bad idea before? Yes, many of them. From being told to follow peer pressure when I was young to being encourage to smoke, I've heard a lot and seen some shit.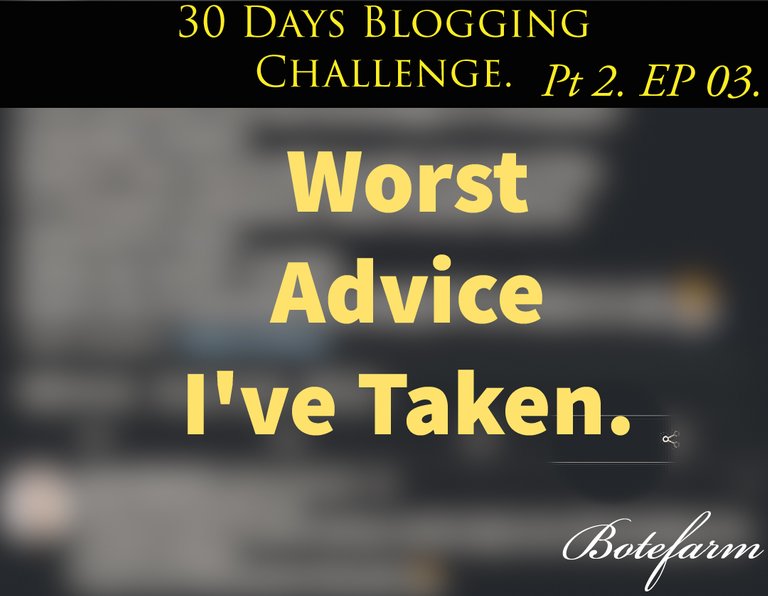 One was outstanding in particular, which I really followed and thought it will come to pass, alas, it went from bad to worse. During the change in baton of Steemit to Hive, a friend told me this might be the end of many Hive-engine tokens and tribes as many of them might not be able to pick up what's left of themselves. To be sincere, his words started coming to pass and I feared my tokens will come to $0.0000001 soon, many tribes tokens dropped at that time too, some to there ATL, some tokens couldn't even show up again, I don't want to mention names.
In the midst of this, I sold my tokens, leo inclusive which was in liquid then, got some some through airdrop and some from post earning, keeping only Sports for just a main reason that I won't sell all, I'll keep that one just in case, Sports price then was at $0.00002.
His advice later became the worst advice I've ever taken in recent time, Leo pumped so hard like a person under the influence, many tokens pumped over time, sports which I am suppose to buy more with the little money I had but couldn't also started an upward trend. It was mind blowing to see the tokens I've thought won't survive surviving the storm of Steem-engine to Hive-engine crossover.
Till date, whenever I earn a little Leo through posting, I think I could have had better things by now which could have been a very good stake for me.

Click on the banner to get redirect to the server.