Part(e)5, #06. You, your best friend and a private joke // Tu, tu mejor amigo y un chiste privado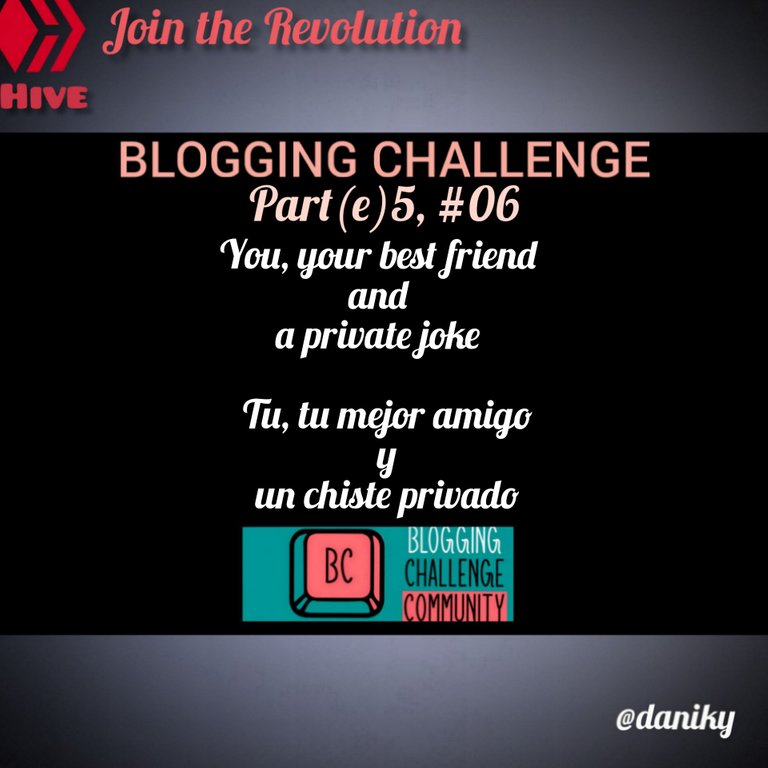 Hello and welcome to my page. I'm @daniky and this is the day 7 of part 5 of my entry to the blogging challenge an initiative of blogging challenge team. This part 5 questions were formulated by @surrealfia. Kindly follow me as i share you a private joke between I and my best friend.
Hola y bienvenido a mi página. Soy @daniky y este es el día 7 de la parte 5 de mi entrada al desafío de blogs, una iniciativa del equipo de desafío de blogs. Las preguntas de esta parte 5 fueron formuladas por @surrealfia. Por favor síganme mientras les comparto una broma privada entre mi mejor amigo y yo.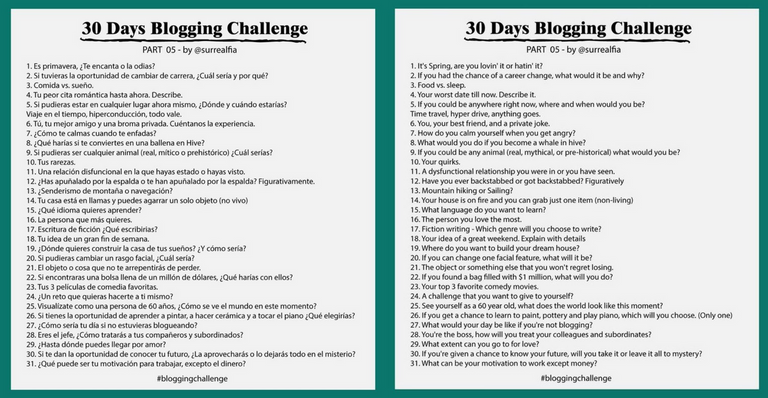 One day, I and my best friend Moses took a walk to a nearby restaurant for lunch. On getting there we were so hungry and decided to take rice and meat. We ate to our satisfaction with extra plate forgetting that we didn't hold any money at hand. After having our meal, Moses put his hand in his pocket and noticed that he forgot money at home. I checked my pocket as well and didn't hold my wallet. Immediately drama started.
Un día, mi mejor amigo Moses y yo dimos un paseo hasta un restaurante cercano para almorzar. Al llegar teníamos mucha hambre y decidimos llevar arroz y carne. Comimos a nuestra satisfacción con un plato extra olvidándonos de que no teníamos dinero a mano. Después de comer, Moisés se metió la mano en el bolsillo y notó que se había olvidado del dinero en casa. También revisé mi bolsillo y no sostuve mi billetera. Inmediatamente comenzó el drama.
We had to tell a waiter to allow my friend to quickly hurry home to bring the money he forgot, the waiter asked of Moses National identity card and collected his phone as a measure to ensure he doesn't run away with their money. We told the waiter that there's no need for that since I'm still there waiting for him. The waiter disagreed and we sent for her manager and laid our complain to her. It was good she was quite understanding so she allowed Moses to quickly rush home to get the cash for the food we both ate. I was more like a visitor because i came on 3days visitation to my friend's place.
Tuvimos que decirle a un camarero que le permitiera a mi amigo que se apresurara a casa para traer el dinero que olvidó, el camarero pidió la tarjeta de identidad de Moses National y recogió su teléfono como medida para asegurarse de que no se escapara con su dinero. Le dijimos al camarero que no hay necesidad de eso ya que todavía estoy allí esperándolo. El camarero no estuvo de acuerdo y llamamos a su gerente y le presentamos nuestra queja. Fue bueno que ella fuera bastante comprensiva, así que permitió que Moisés se apresurara a regresar rápidamente a casa para obtener el dinero en efectivo para la comida que ambos comimos. Yo era más como un visitante porque vine en 3 días de visita a la casa de mi amigo.
I wonder the level of insult it should have been assuming my friend later got back to say he couldn't find his wallet and likewise me too. This moment was really an embarrassing one, the manager later pleaded on behalf of the waiter that acted rudely to us, and we forgave her. Life is all about understanding and it takes diplomacy to hand your customers because there are the source of your company's or business wealth creation.
Me pregunto el nivel de insulto que debería haber supuesto que mi amigo luego regresara para decir que no pudo encontrar su billetera y yo también. Este momento fue realmente vergonzoso, suplicó más tarde el gerente en nombre del camarero que actuó de manera grosera con nosotros, y la perdonamos. La vida tiene que ver con la comprensión y se necesita diplomacia para entregar a sus clientes porque son la fuente de creación de riqueza de su empresa o negocio.
This was really a big lesson to me as well and it teaches me that whenever I'm leaving home to a restaurant or anywhere, i mustn't forget to hold my wallet with me.
Esto también fue una gran lección para mí y me enseña que cada vez que salgo de casa a un restaurante o a cualquier lugar, no debo olvidar llevar mi billetera conmigo.
Hope you learnt from my joke this moment. Looking forward to your post as well. Thank you
Espero que hayas aprendido de mi broma en este momento. Esperamos tu publicación también. Gracias
My appreciation goes to #blogging challenge team for this wonderful initiative and secondly I'll like to use this medium to invite Interested #hiveans to this #bloggingchallenge. So join the revolution and earn daily rewards. Thank you.
Me gustaría concluir esta sección del desafío de blogs de 30 días presentando mi agradecimiento al equipo del desafío de #blogging por esta maravillosa iniciativa y, en segundo lugar, me gustaría utilice este medio para invitar a #hiveans interesados a este #bloggingchallenge. Así que únete a la revolución y gana recompensas diarias. Gracias.




---

---

My Previous Days// Mis días anteriores

---

Part(e) 1

---

---

Part(e) 2

---

---

Part(e) 3

Lessons Learnt/Lecciones aprendidas

---

---

Part(e) 4

---

---

Part(e) 5

[#06]

---

---

Thank you for your time and as well, don't forget to upvote my post. Your reblog, comment and follow up will be well appreciated.

---




Gif credited to @doze

---
---
---