Part(e)5, #07. How do you calm yourself when you get angry? // ¿Cómo te calmas cuando te enojas?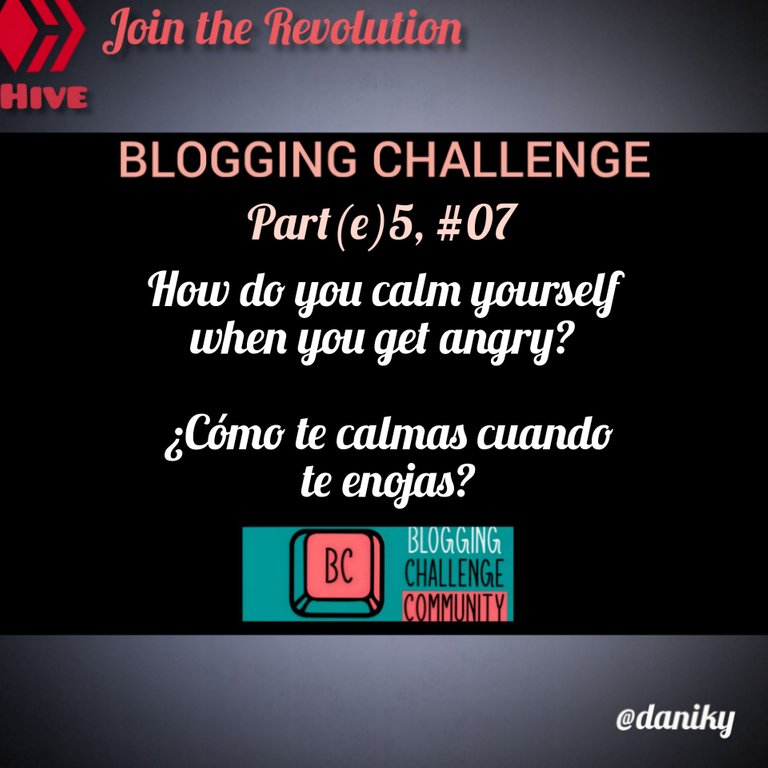 Hello and welcome to my page. I'm @daniky and this is the day 7 of part 5 of my entry to the blogging challenge an initiative of blogging challenge team. This part 5 questions were formulated by @surrealfia. Kindly follow me as i tell you how i normally calm myself when I'm angry.
Hola y bienvenido a mi página. Soy @daniky y este es el día 7 de la parte 5 de mi entrada al desafío de blogs, una iniciativa del equipo de desafío de blogs. Las preguntas de esta parte 5 fueron formuladas por @surrealfia. Por favor, síganme mientras les digo cómo normalmente me calmo cuando estoy enojado.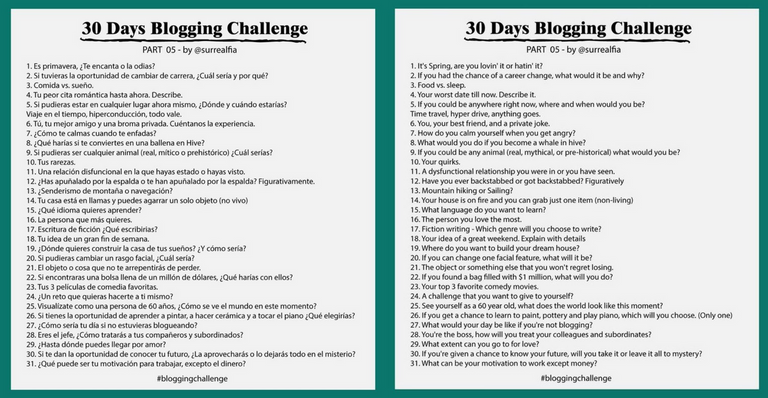 It's a normal thing for you to be angry when someone provokes you because we're humane. Whenever i gets angry, i leave that vicinity that moment in order to avoid saying or doinf something that might hurt the person or other party. This has really helped me take charge of my situations and avoiding Unwanted nemesis.
Es normal que te enojes cuando alguien te provoca porque somos humanos. Siempre que me enojo, dejo ese lugar en ese momento para evitar decir o hacer algo que pueda lastimar a la persona oa la otra parte. Esto realmente me ha ayudado a hacerme cargo de mis situaciones y a evitar una némesis no deseada.
So thus is what works for me when ever I'm get angry. Kindly let me know about yours as well for better engagements. Thank you
Así que esto es lo que funciona para mí cada vez que me enojo. Por favor, hágamelo saber sobre el suyo también para mejorar los compromisos. Gracias
My appreciation goes to #blogging challenge team for this wonderful initiative and secondly I'll like to use this medium to invite Interested #hiveans to this #bloggingchallenge. So join the revolution and earn daily rewards. Thank you.
Me gustaría concluir esta sección del desafío de blogs de 30 días presentando mi agradecimiento al equipo del desafío de #blogging por esta maravillosa iniciativa y, en segundo lugar, me gustaría utilice este medio para invitar a #hiveans interesados a este #bloggingchallenge. Así que únete a la revolución y gana recompensas diarias. Gracias.




---

---

My Previous Days// Mis días anteriores

---

Part(e) 1

---

---

Part(e) 2

---

---

Part(e) 3

Lessons Learnt/Lecciones aprendidas

---

---

Part(e) 4

---

---

Part(e) 5

---

---

Thank you for your time and as well, don't forget to upvote my post. Your reblog, comment and follow up will be well appreciated.

---




Gif credited to @doze
---
---