Part(e)5, #09. If you could be any animal, what will you be? // Si pudieras ser cualquier animal, ¿qué serías?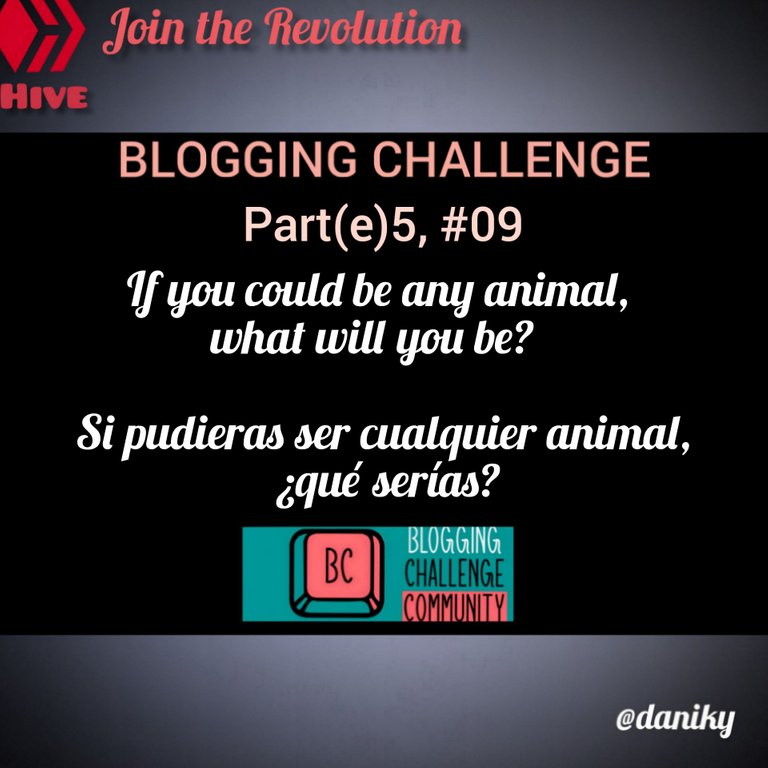 Hello and welcome to my page. I'm @daniky and this is the day 9 of part 5 of my entry to the blogging challenge an initiative of blogging challenge team. This part 5 questions were formulated by @surrealfia. Kindly follow me as i tell you would like to be if i could have the chance to choice whatever animals i'll like to be.
Hola y bienvenido a mi página. Soy @daniky y este es el día 9 de la parte 5 de mi entrada al desafío de blogs, una iniciativa del equipo de desafío de blogs. Las preguntas de esta parte 5 fueron formuladas por @surrealfia. Por favor, síganme como les digo que les gustaría ser si pudiera tener la oportunidad de elegir los animales que me gustaría ser.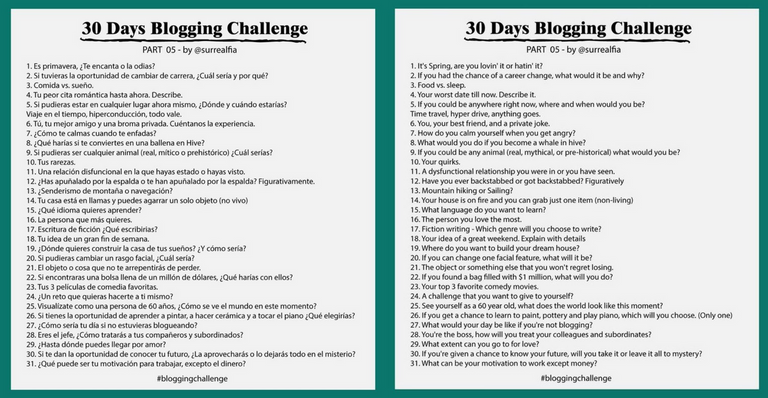 For me, I'll like to be a Lion. Base on my month of birth which happens to be this july, my spirit animal is from the family of Leo which shows that I'm more of a leader wherever i finds myself. This ability is inherent in me. So if given the opportunity to decide what animal I'll be I'll rather choose a Lion.
Para mí, me gustaría ser León. Según mi mes de nacimiento, que es julio, mi animal espiritual es de la familia de Leo, lo que demuestra que soy más un líder dondequiera que me encuentre. Esta habilidad es inherente a mí. Entonces, si tuviera la oportunidad de decidir qué animal seré, preferiría elegir un León.
Lions are brave, focussed, passionate about their drive, choleric, dominee ring and so on. One act i don't take is being domineering to the extent of not yielding to people's opinion. I love being moderate in all i do.
Los leones son valientes, concentrados, apasionados por su impulso, coléricos, dominantes, etc. Un acto que no tomo es ser dominante hasta el punto de no ceder a la opinión de la gente. Me encanta ser moderada en todo lo que hago.
Thank you for your time and hoping to go through your post as well.
Gracias por su tiempo y espero leer su publicación también.
My appreciation goes to #blogging challenge team for this wonderful initiative and secondly I'll like to use this medium to invite Interested #hiveans to this #bloggingchallenge. So join the revolution and earn daily rewards. Thank you.
Me gustaría concluir esta sección del desafío de blogs de 30 días presentando mi agradecimiento al equipo del desafío de #blogging por esta maravillosa iniciativa y, en segundo lugar, me gustaría utilice este medio para invitar a #hiveans interesados a este #bloggingchallenge. Así que únete a la revolución y gana recompensas diarias. Gracias.




---

---

My Previous Days// Mis días anteriores

---

Part(e) 1

---

---

Part(e) 2

---

---

Part(e) 3

Lessons Learnt/Lecciones aprendidas

---

---

Part(e) 4

---

---

Part(e) 5

---

---

Thank you for your time and as well, don't forget to upvote my post. Your reblog, comment and follow up will be well appreciated.

---




Gif credited to @doze

---
---
---