Part(e)5, #10. Your quirk // Tu peculiaridad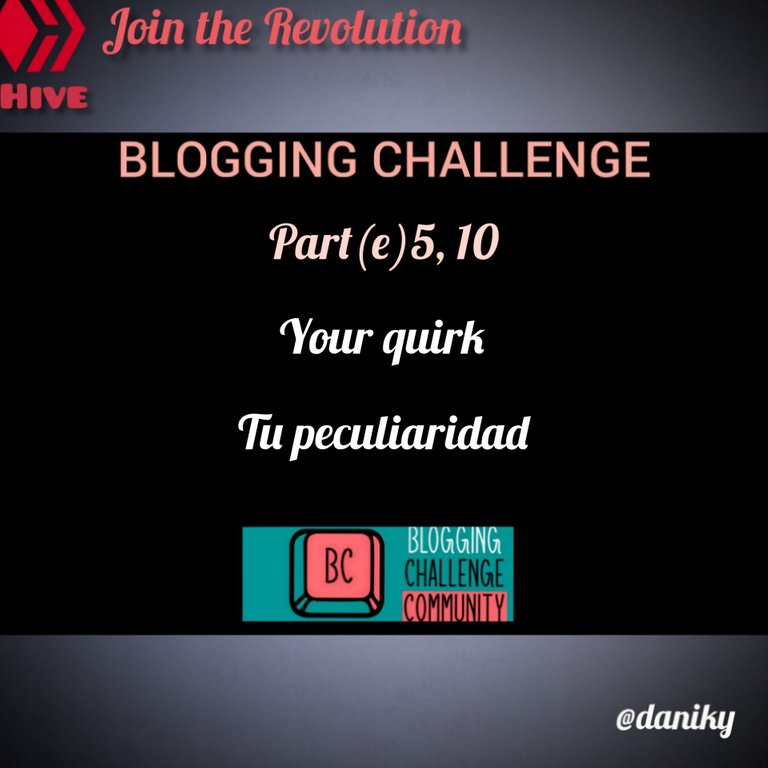 Hello and welcome to my page. I'm @daniky and this is the day 10 of part 5 of my entry to the blogging challenge an initiative of blogging challenge team. This part 5 questions were formulated by @surealfia. Kindly follow me as i reveal to you, my quirk.
Hola y bienvenido a mi página. Soy @daniky y este es el día 10 de la parte 5 de mi entrada al desafío de blogs, una iniciativa del equipo de desafío de blogs. Las preguntas de esta parte 5 fueron formuladas por @surrealfia. Amablemente sígueme mientras te revelo, mi peculiaridad..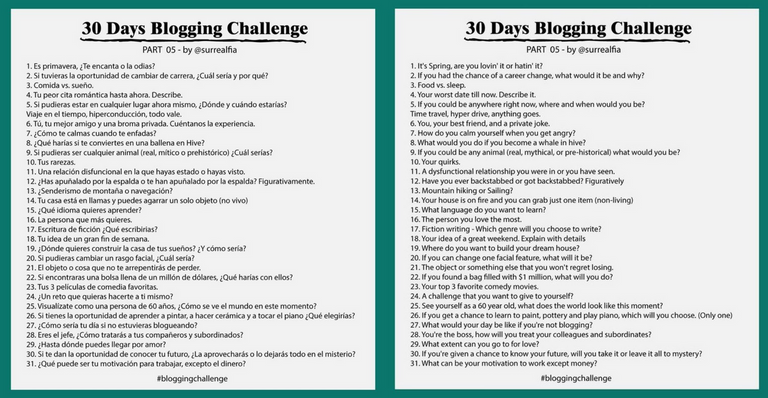 Quirk is known to be an unusual personality, behavior or character about someone or an individual person which is said to be strange. One thing I've found to be unusual about myself is the fact i can easily get carried away by playing with kids because i dearly love them so much that i might end up dedicating most of my precious time to look after them. So far I've discovered this part I'll keep working on it for moderation.
Se sabe que Quirk es una personalidad, comportamiento o carácter inusual sobre alguien o una persona individual que se dice que es extraño. Una cosa que he encontrado que es inusual en mí es el hecho de que puedo dejarme llevar fácilmente jugando con niños porque los amo tanto que podría terminar dedicando la mayor parte de mi precioso tiempo a cuidarlos. Hasta ahora he descubierto esta parte, seguiré trabajando en ella por moderación.
Thank you for your time and hoping to go through your post as well.
Gracias por su tiempo y espero leer su publicación también.
My appreciation goes to #blogging challenge team for this wonderful initiative and secondly I'll like to use this medium to invite Interested #hiveans to this #bloggingchallenge. So join the revolution and earn daily rewards. Thank you.
Me gustaría concluir esta sección del desafío de blogs de 30 días presentando mi agradecimiento al equipo del desafío de #blogging por esta maravillosa iniciativa y, en segundo lugar, me gustaría utilice este medio para invitar a #hiveans interesados a este #bloggingchallenge. Así que únete a la revolución y gana recompensas diarias. Gracias.




---

---

My Previous Days// Mis días anteriores

---

Part(e) 1

---

---

Part(e) 2

---

---

Part(e) 3

Lessons Learnt/Lecciones aprendidas

---

---

Part(e) 4

---

---

Part(e) 5

---

---

Thank you for your time and as well, don't forget to upvote my post. Your reblog, comment and follow up will be well appreciated.

---




Gif credited to @doze

---
---
---