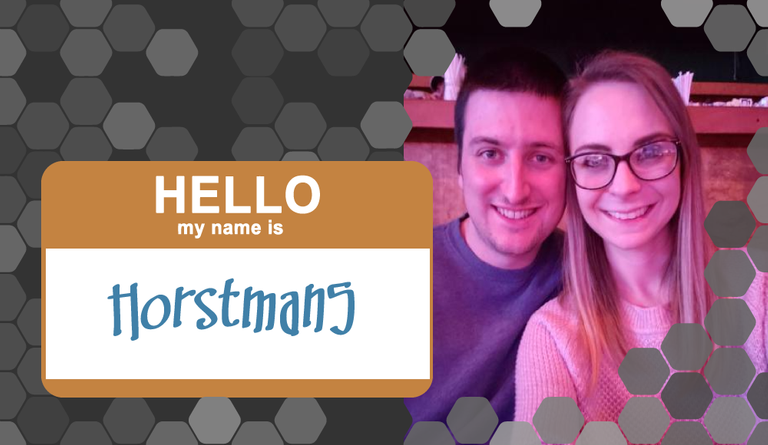 Graphic by: @tripode
This is my post for the first Newbies Initiative Task. I have been asked to write about my goals for the month and some basic recommendations. You can read more about it here. This assignment is part of the Newbies Initiative which you can read more about here. Thank you again to @aliento, @starstrings01, and everyone in the SMILE Community for hosting this initiative.

The first question I need to answer is what my Hive goals for the month are. This is tough. I'm still new to Hive, so I'm not sure what is normal, or doable for someone just starting out. I would love to try and have at least 100 Hive by the end of April. My other goal is to try and have 30 followers by the end of April. Like I said these may be unrealistic, but they will keep me motivated.
The second question is how I plan to achieve my goals. To reach this level of Hive I will need to post every day. I will also need to increase the quality of my writing. This feels doable to me. I will also be trying to find new categories of posts to make. So far I have mostly just done the daily blogs, and daily check-ins on @actifit, but I would love to start writing posts about video games, anime, books, and tabletop RPGs. These are all things I'm passionate about, so in my opinion, it is worth trying to write a few posts about them, and see how it goes.
The original post for this assignment has a great list of recommendations for new Hive users. I believe it's useful to anyone on Hive though, so check it out if you haven't yet. It's always good to learn something new. I plan to use these recommendations in my own posts. Especially the HTML and Markdown guide. It was also good to read that I was right in not reposting my content in multiple communities. I haven't done this, because I had a suspicion it might be frowned upon, but it's good to know for sure.

Thank you for taking the time to read this submission. I hope you enjoyed it. I'm excited to revisit this in May and see how I did.