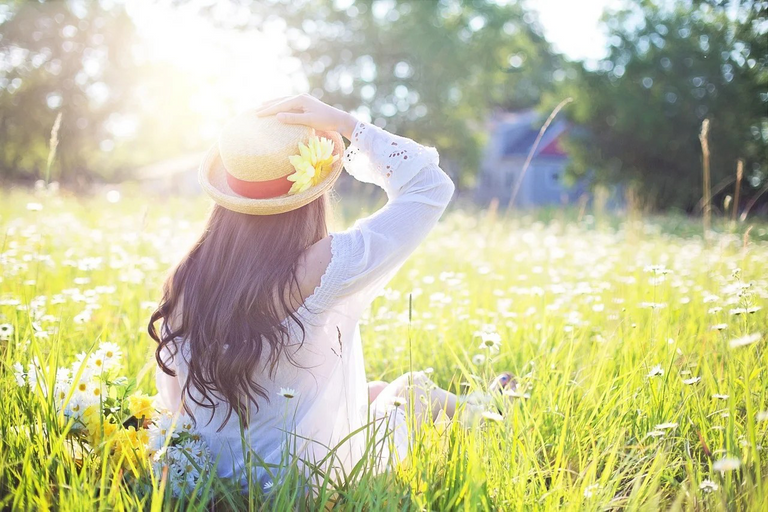 How does it feel to have your bath 4-5 times in a day? Tell me if you ever have such an experience before?
You know here in my country it's unbearably hot and when I say hot I am not mincing words.
The heat here is so unbearable such that one could sleep in the tub the whole day.
And if this is what spring feels like in other countries, then I am hating it.
So there to answer @surrealfia's question in her part of the blogging challenge question, I am hating this spring.
It's Spring, Are You Lovin' it or hatin' It?
Definitely, I am hating it if this is what every spring feels like.
Though it's time for the growth of plants and other living things but if it this unbearable for human beings within our ecosystem then I definitely hate it.
I can't wait for when we will have the cold season fully cause it feels like we are living in hell on earth here but it will all pass away.
So tell me guys, it's spring, are you loving it or hating it like me? And please if you guys have some cold over there, send it down here cause the heat here is deadly, so unbearable.
SPANISH
¿Qué se siente al bañarse 4-5 veces al día?
Dime si alguna vez has tenido una experiencia así.
Sabes que aquí en mi país hace un calor insoportable y cuando digo calor no tengo pelos en la lengua.
El calor aquí es tan insoportable que uno podría dormir en la bañera todo el día.
Y si así es como se siente la primavera en otros países, entonces la odio.
Entonces, para responder la pregunta de @ surrealfia en su parte de la pregunta del desafío de los blogs, odio esta primavera.
Es primavera, ¿te encanta o lo odias?
Definitivamente, lo odio si así es como se siente cada primavera.
Aunque es hora de que crezcan plantas y otros seres vivos, pero si es insoportable para los seres humanos dentro de nuestro ecosistema, definitivamente lo odio.
No puedo esperar a que tengamos la estación fría por completo porque se siente como si estuviéramos viviendo en el infierno en la tierra aquí, pero todo pasará.
Así que díganme chicos, es primavera, ¿les encanta o lo odian como yo?
Y por favor, si tienen algo de resfriado allá, envíenlo aquí porque el calor aquí es mortal, insoportable.