Доброго ранку дорогі мої читачі. Позавчора я закінчив прослуховувати прекрасну книгу, яку однозначно рекомендую прочитати чи прослухати. Це книга "Тигр! Тигр!" прекрасного письменника Альфреда Бестера. Інформацію про книгу та автора можна знайти на найвідомішій енциклопедії wikimedia натиснувши на назву книги чи на ім'я автора. Зовсім немає бажання спойлити переживання, що стосуються книги, адже й сам терпіти не можу, коли мені руйнують інтригу від фільму чи книги, тому просто перерахую основні моменти книги, та фактори чому її варто прочитати. В першу чергу цей запис я роблю для себе, щоб через довгий проміжок часу мати ключі, що допоможуть згадати сюжет книги.
Good morning, my dear readers. The day before yesterday I finished listening to a wonderful book, which I definitely recommend reading or listening to. This is the book "Tiger! Tiger!" of the beautiful writer Alfred Bester. Information about the book and the author can be found in the most famous encyclopedia wikimedia by clicking on the title of the book or the author's name. I'll just list the main points of the book and the reasons why it's worth reading. First of all, I make this entry for myself, so that after a long period of time I have the keys to help remember the plot of the book.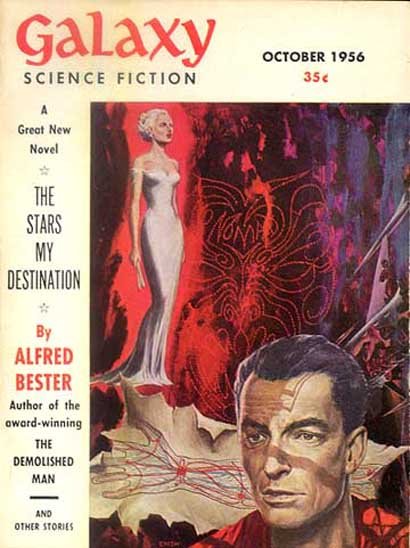 Книга містить в собі велику кількість моментів, які можна розглядати, як приховану філософську мудрість.
Має виражений мотивуючий ефект, після ознайомлення з її змістом залишається приємний довготривалий післясмак, який надає додаткову мотивацію.
Сюжет книги наскільки запутанний, що з кожною новою главою бажання "дочитати" зростає все більше і більше.
В книзі наведені прекрасні приклади різних психологічних станів людини, на більш детально описано приклади "фанатизму", "надцінних ідей", "сенестопатій".
Жанр наукової фантастики, в якому написана книга дарує декілька цікавих теоретичних описів фантастичних можливостей, серед яких телепортація та телекінез.
The book contains a large number of points that can be considered as hidden philosophical wisdom.
It has a pronounced motivating effect, after getting acquainted with its content there is a pleasant long-lasting aftertaste, which provides additional motivation.
The plot of the book is so confusing that with each new chapter the desire to "finish reading" grows more and more.
The book gives excellent examples of various psychological states of man, describes in more detail examples of "fanaticism", "supervaluable ideas", "senestopathy".
The science fiction genre in which the book is written presents several interesting theoretical descriptions of fantasy possibilities, including teleportation and telekinesis.
Наостанок, маленьке попередження, не поєднуйте прослуховування цієї книги ще з якимись справами. Через запутанность сюжетної лінії, дуже легко випустити з уваги малопомітні деталі, що можуть зашкодити сприйняттю сюжету в повній мірі. (Таку помилку я зробив декілька років тому, коли вперше прослуховував цю книгу.)
Finally, a word of caution, don't combine listening to this book with anything else. Due to the intricacy of the plot line, it is very easy to overlook the inconspicuous details that can impair the perception of the plot in full. (I made this mistake a few years ago when I first listened to this book.)
"Life is the best "GAME". In this "GAME", there is no place for other games!"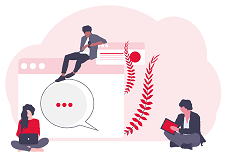 Not got an account yet? Sign up to Hive!