Понеділок, 13-е та ще й останній день домінування меркурія в параді планет. Якщо чесно, я уявлення не маю, як впливає цей Меркурій, але люди, що розуміються в астрономії, говорили що вплив від нього не самий приємний. От в таких умовах починається мій наступний робочий тиждень. Із приємного - довгоочікувана прохолода за вікном та свіже повітря після дощу, який встиг прибити пил після довготривалої суєти, якої так багато в містах.
Monday, the 13th and even the last day of Mercury's dominance in the parade of planets. To be honest, I have no idea how this Mercury affects, but people who understand astronomy have said that the impact from it is not the most pleasant. This is how my next work week begins. From the pleasant - the long-awaited coolness outside the window and fresh air after the rain, which managed to beat the dust after a long bustle, which is so much in the cities.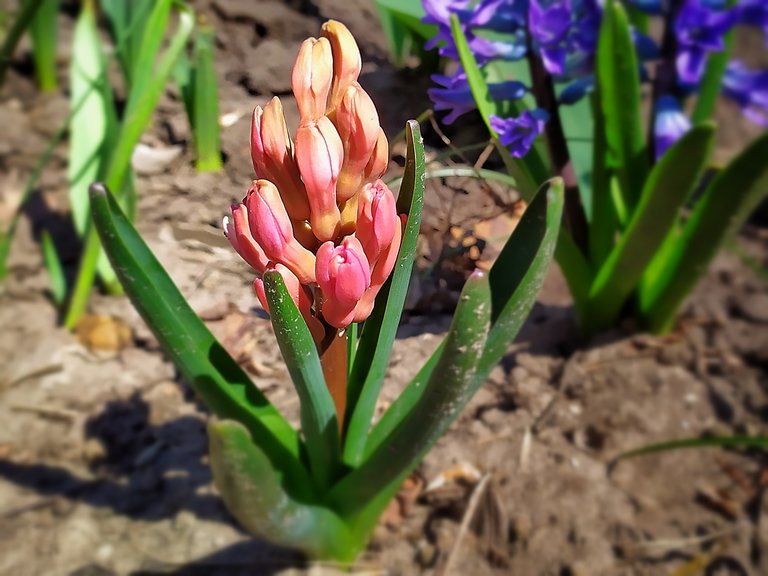 Не дивлячись на те, що на вихідних, я працював фізично, проїхав понад 500 км, я знову відчуваю себе відпочившим. Все через те, що я майже вчасно заснув та поспавна цілих 30 хвилин довше під приємний звук дощу. Яж дивно, що такі 2 деталі відіграли такий величезний вплив на самопочуття.
Despite the fact that on the weekend, I worked physically, drove more than 500 km, I feel rested again. All because I fell asleep almost on time and slept for 30 minutes longer under the pleasant sound of rain. It's amazing that these 2 details had such a huge impact on well-being.
Після ліричного вступу, хочу розповісти про ці дивовижні квіти - крокси. Фото зроблене на території моєї роботи цієї весни. Незважаючи на те, що в Україні весни майже не було, а було щось середнє між зимою та весно, крокси зявились як тільки до них дістались перші промені світла.
After the lyrical introduction, I want to tell you about these amazing flowers - crocuses. The photo was taken on the territory of my work this spring. Despite the fact that there was almost no spring in Ukraine, but there was something in between winter and spring, crocuses appeared as soon as the first rays of light reaching them.
Особисто для мене ці квіти асоціюються із теплом. Це своєрідні домашні індикатори, які включаються в той момент, коли перші промені зігрівають землю, де розташовані їхні корені. Вони з'являються першими, тому отримують значно більше уваги, так як у них майже немає конкурентів. Виходить, правду говорять - "хто рано встає, тому Бог дає". Всім доброго часу доби та прекрасного робочого тижня.
For me personally, these flowers are associated with warmth. These are a kind of home indicators, which are turned on when the first rays warm the ground where their roots are located. They appear first, so they receive much more attention, as they have almost no competitors. It turns out that the truth is told - "who gets up early, God gives to him." Have a good time of day and a great working week.
10% від виплат даної статті я відправляю на своєрідний "депозитний" рахунок своєму синові @andruto. На мою думку заощадження на блокчейні HIVE буде набагато цікавішим за будь-який депозит, що я знаю.
I send 10% of the payments of this article to a kind of "deposit" account to my son @andruto. In my opinion, saving on the HIVE blockchain will be much more interesting than any deposit that I know of.
    Весь зміст створено автором за псевдонімом @cranium для однойменного блогу на блокчейні HIVE. Використання будь-яких матеріалів дозволено лише після погодження з автором.
    Все содержимое создано автором за псевдонимом @cranium для одноименного блога на блокчейне HIVE. использования любых материалов разрешено только после предварительного согласия автора. 
    All content was created by the author under the pseudonym @cranium for the blog of the same name on the HIVE blockchain. The use of any materials is allowed only after agreement with the author.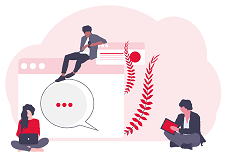 Not got an account yet? Sign up to Hive!

AD
Ти вже вариш пиво? Щоб почати грати просто натисни на картинку. @cryptobrewmaster - перша криптогра на блокчейні, в яку можна грати без обов'язкових інвестицій!!!
Are you already brewing beer? To start playing just click on the picture. @cryptobrewmaster - the first blockchain cryptogame that can be played WITHOUT mandatory investment !!!